Orlando Bloom naked pictures: What privacy rights does the actor have?
The Independent spoke to a media lawyer about whether Bloom's legal right to privacy has been invaded by publication of the pictures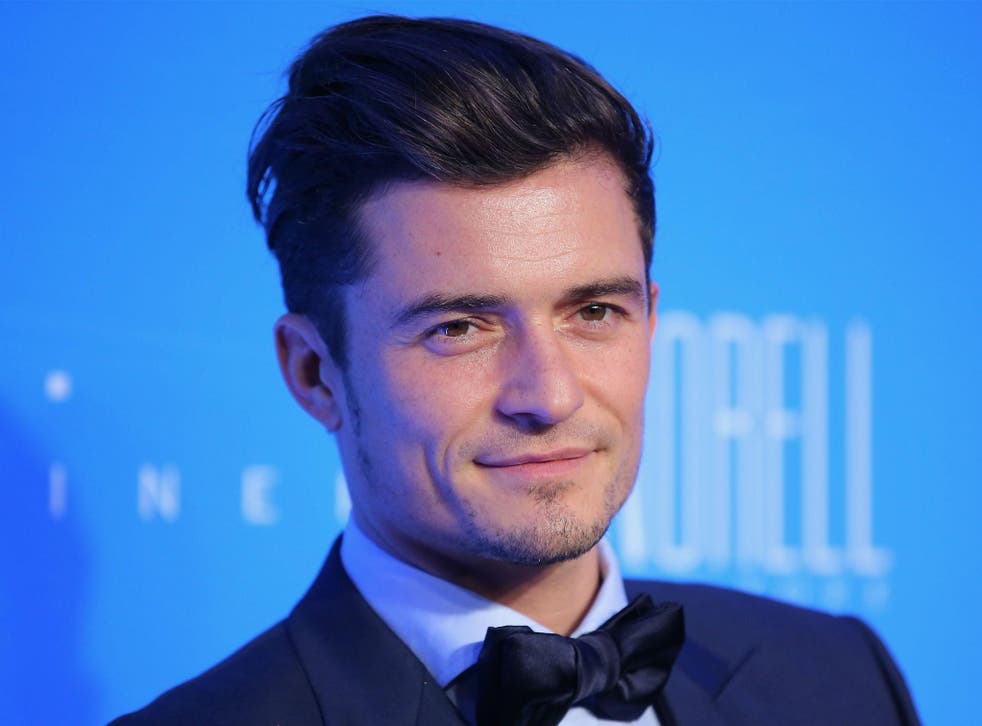 Orlando Bloom has become the latest high-profile figure to be placed at the centre of privacy debate after nude photographs of him were published by tabloids and shared across social media.
The pictures show the Pirates of the Caribbean actor at the beach and paddle boarding with Katy Perry off the coast of Italy fully nude.
Censored images sparked a frenzy on Thursday morning after a number of outlets including the New York Daily News and the Daily Star published versions of the photos with a black box - or an emoji - preserving his modesty on their front pages.
A furious search on social media quickly ensued with users clamouring to find the uncensored version of the British actor. By Thursday evening some outlets and social media accounts posted what they claimed were the fully nude photos.
However, whether the photos were covered with a modesty box or not are neither here nor there according to Mark Stephens, a lawyer who specialises in media and privacy at the firm Howard Kennedy. He told the Independent the actor could argue his legal right to privacy was encroached either way.
What privacy rights does he have?
"If you are in continental Europe, those countries have laws of privacy even more restrictive than our own," Mr Stephens says. "You have a reasonable expectation of privacy even in a public place in relation to something of this nature.
"He had a reasonable expectation of privacy that photographs would A: not be taken and B: not be amplified through publication."
If the photos were taken with a telephoto lens this also breaches UK privacy law, meaning the taking and publishing of the photos may have breached both local laws in Italy and the UK.
Censored or Uncensored?
In terms of legality, Mr Stephens says it doesn't make a difference whether the photographs are censored or not as there has still been an invasion of privacy and that a modesty box is more likely to be down to an editorial decision. "The black box is irrelevant," Mr Stephens says,
Public or private space?
The NYDN claimed other beach-goers were spotted, suggesting it was not a private beach. According to Mr Stephens, regardless of whether the beach was public or private, Bloom still had a reasonable expectation of privacy given that the pictures were taken as part of his private, not professional, life.
"You have a reasonable expectation of privacy if you are a decent way out in the sea on a paddle board. People may in passing see something [but it is] not expected they would intrude into private space by using a telephoto lens in order to get a close-up," Mr Stephens says.
Mr Stephens says the "red carpet rule" could apply in the case of Bloom which means, given that he was not performing a professional function, and was instead on holiday as part of his private life, he can still claim his privacy was violated by the photos.
If he were at a public event there would have been public interest but given the "absence of compelling public interest", Mr Stephens said at the beach "he has a zone of privacy around him even if people can see him".
Legal action?
"If he wanted to he could sue for invasion of privacy," Mr Stephens says. "Whether he will is a different matter."
Bloom could undertake legal proceedings under Italian law as well as claiming under European data protection laws - as the photos comprise of "sensitive" data - as well as under Article 8 of the European Convention on Human Rights: The right to respect for private and family life.
People news in pictures

Show all 18
Could he stop the photos?
Another way Bloom could attempt to prevent the photos spreading further would be to seek an injunction, according to Mr Stephens.
If the 39-year-old successfully received a legal declaration the photos were an invasion of privacy, the media outlets which published the photos would have to be taken down. Additionally, major search engines could halt links to the photos which would help to curb the internet spread.
What about social media?
Media law applies to social media in the same way it applies to publishers, however, they are more difficult to enforce on social platforms. An injunction could be one way to solve this issue, Mr Stephens says.
Aside from those eagerly searching for and viewing the pictures, others have questioned whether the lack of furore over the pictures is indicative of sexism. Some have argued that if this was a woman who was unwittingly photographed naked, it would be largely considered a gross invasion of privacy.
A representative for Bloom did not immediately respond to a request for comment.
Join our new commenting forum
Join thought-provoking conversations, follow other Independent readers and see their replies