Oscar Pistorius: Murder conviction appeal from prosecution to Supreme Court - live updates
If convicted of killing Reeva Steenkamp, the Paralympian - recently released and currently under house arrest - faces 15 years in prison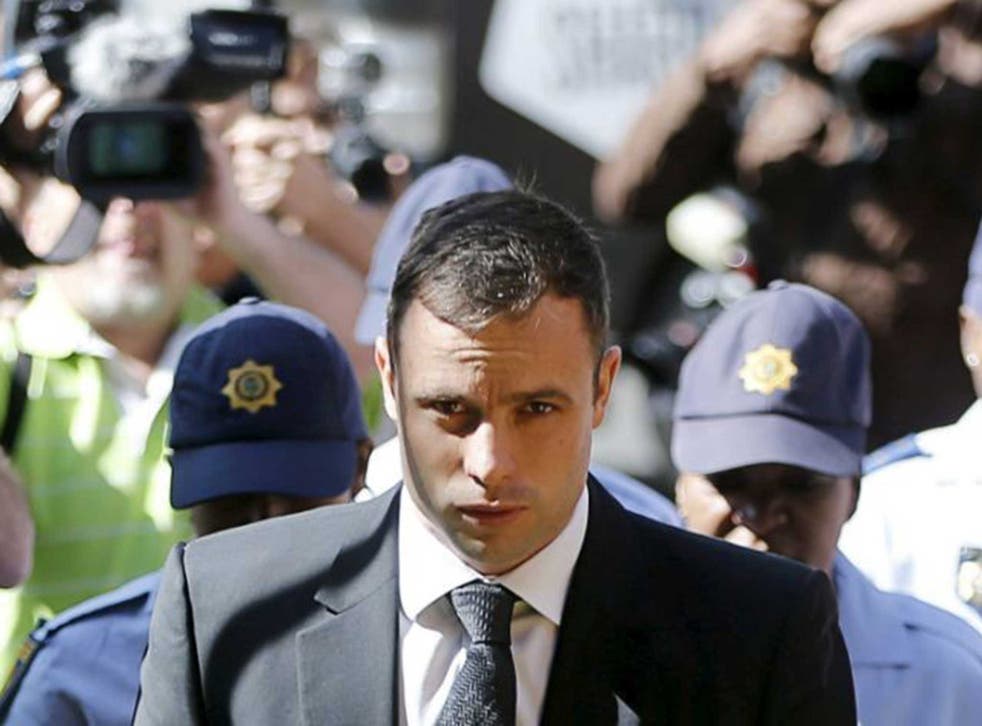 Oscar Pistorius faces years more in jail should a High Court in South Africa decide to scale up his conviction from culpable homicide to murder.
The world-famous athlete, jailed last year for the killing of his model girlfriend Reeva Steenkamp in December 2013, was released on house arrest last month.
Prosecutors will argue before the Supreme Court on Tuesday that a high court judge was wrong to let the 28-year-old gold-winning Paralympian off on the more serious charge.
Five judges, sitting in Bloemfontein, 400 km (250 miles) southwest of Johannesburg, will hear the appeal and could order a retrial, convict Pistorius of murder or reject the prosecution's appeal.
"The (high) court not only approached the circumstantial evidence incorrectly, but also incorrectly excluded relevant evidence," documents filed by prosecutors at court read.
Pistorius has denied murdering his girlfriend, instead claiming he mistook her for an intruder at his home causing him to fire four shot through a bathroom door.
High court Judge Thokozile Masipa found the prosecution failed to prove intent, even though the prosecution had insisted Pistorius knew Ms Steenkamp was behind the door.
In pictures: Oscar Pistorius trial

Show all 90
If convicted of murder the athlete, whose legs were amputated as a child, could face up to 15 years in jail.
Additional reporting by Reuters
Register for free to continue reading
Registration is a free and easy way to support our truly independent journalism
By registering, you will also enjoy limited access to Premium articles, exclusive newsletters, commenting, and virtual events with our leading journalists
Already have an account? sign in
Register for free to continue reading
Registration is a free and easy way to support our truly independent journalism
By registering, you will also enjoy limited access to Premium articles, exclusive newsletters, commenting, and virtual events with our leading journalists
Already have an account? sign in
Join our new commenting forum
Join thought-provoking conversations, follow other Independent readers and see their replies