Oscar Pistorius: 'I'm going to lose' - athlete's defence lawyer reported to have told prosecution
Former Paralympian was recently released from prison and is currently under house arrest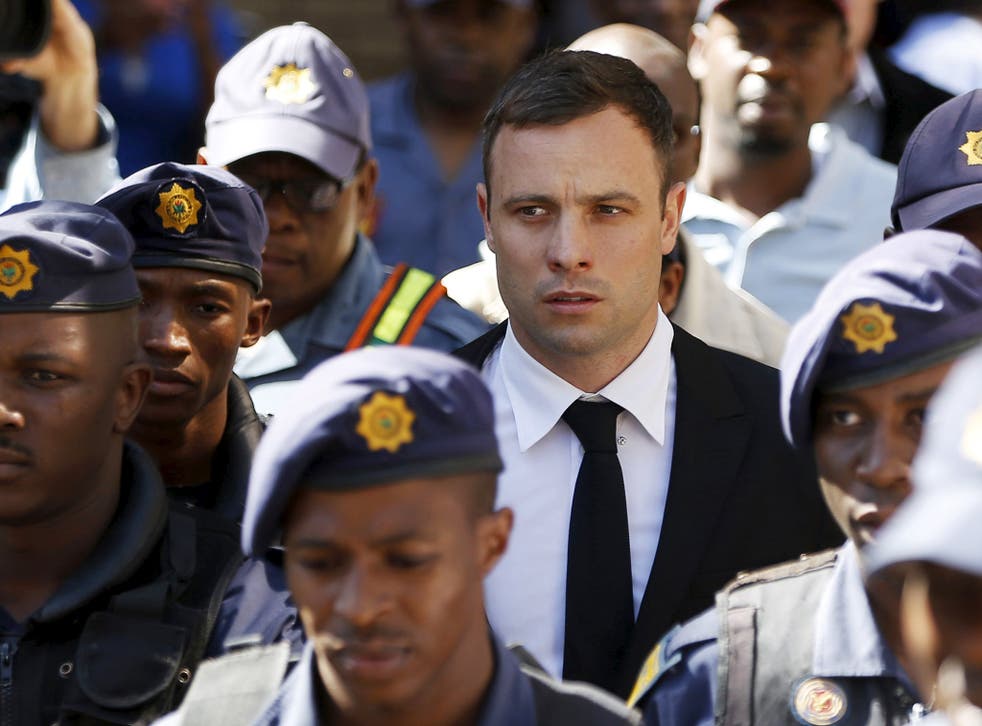 Oscar Pistorius's lawyer has reportedly been overheard saying he was going to "lose," immediately after presenting arguments at an appeal hearing for the South African double amputee sprinter.
According to Afrikaans-language media reports, Barry Roux, who represented Pistorius during his trial, was heard telling state prosecutor Gerrie Nel: "But that I am going to lose is a fact."
The context of his remarks, which were made in Afrikaans, are unclear, and Mr Roux has yet to explain.
When approached by Afrikaan Netwerk24 about the remarks, Mr Roux said he "cannot remember exactly" what he had said.
The hearing at the Supreme Court of Appeal in Bloemfontein was broadcast live on radio and television, and Mr Roux's microphone was still on when he is reported to have made the comments.
State prosecutors are seeking to have Pistorius's conviction for culpable homicide (similar to manslaughter) changed to murder, which carries a minimum sentence of 15 years in prison.
Oscar Pistorius: The sentencing in pictures

Show all 53
The 28-year-old was recently released from prison – in accordance with South African law – and is currently under house arrest.
Pistorius was convicted of culpable homicide, and sentenced to five years in prison, after his girlfriend Reeva Steenkamp was killed in his home in December 2013.
The Independent has approached Barry Roux for comment.
Register for free to continue reading
Registration is a free and easy way to support our truly independent journalism
By registering, you will also enjoy limited access to Premium articles, exclusive newsletters, commenting, and virtual events with our leading journalists
Already have an account? sign in
Register for free to continue reading
Registration is a free and easy way to support our truly independent journalism
By registering, you will also enjoy limited access to Premium articles, exclusive newsletters, commenting, and virtual events with our leading journalists
Already have an account? sign in
Join our new commenting forum
Join thought-provoking conversations, follow other Independent readers and see their replies