Oscars: Kate Winslet reacts as Leonardo DiCaprio finally wins Best Actor award
Her relief was palpable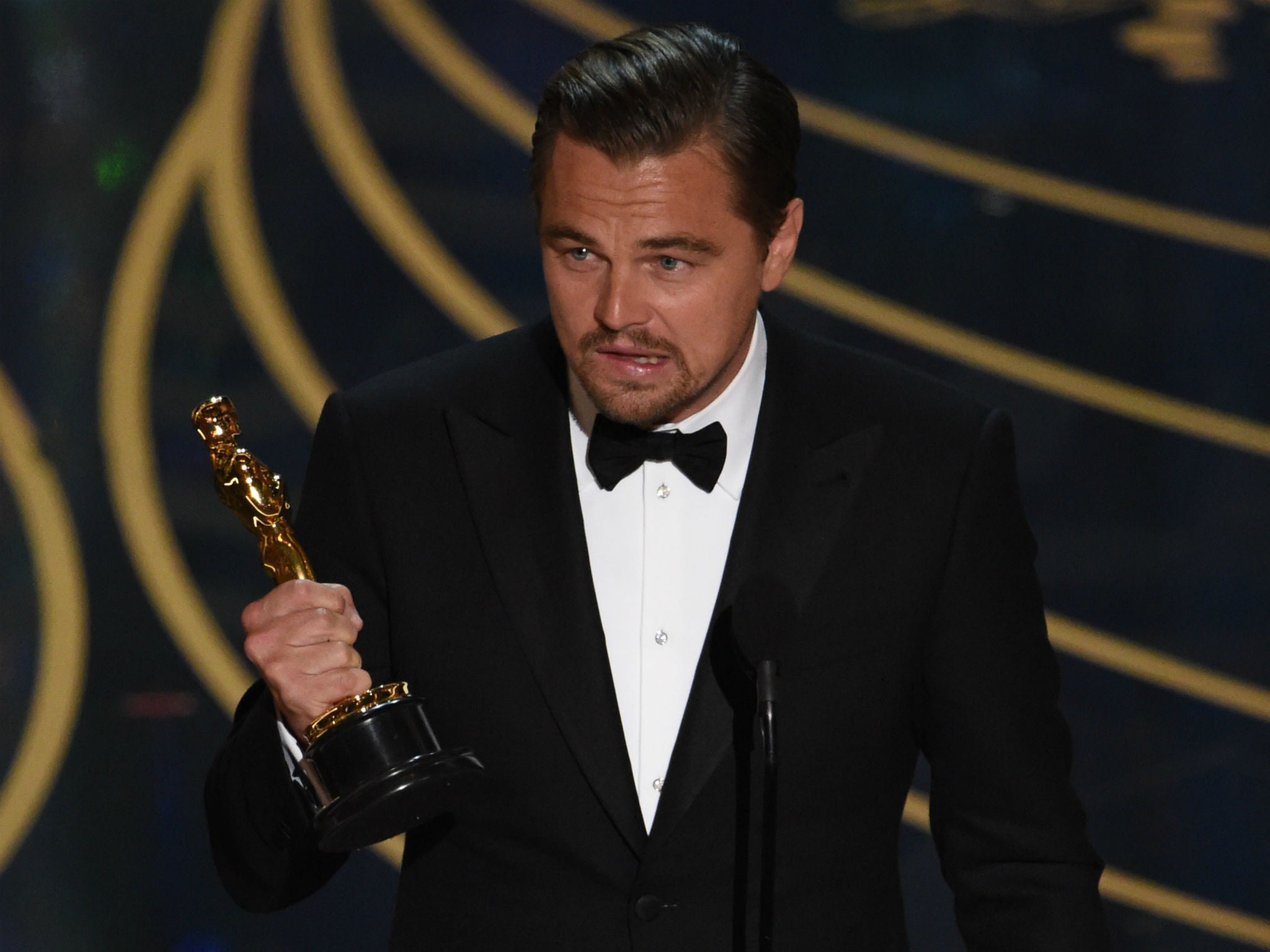 If there was one person really rooting for Leonardo DiCaprio to finally win his Oscar, it was Kate Winslet.
Winslet made her hopes for DiCaprio very clear in the run-up to the ceremony, and her face summed up her relief as she watched DiCaprio accept the Best Actor award for his role in The Revenant.
While DiCaprio gave a very collected speech, Winslet looked as if it was all proving a little too much. All eyes have been on the pair in the lead up to the Oscars and the audience cam was ready to pick up her reaction.
DiCaprio, 41, had been nominated four times previously for an acting Oscar during his 25-year long career. He was the favourite to walk away with the award this year for his gruelling performance in The Revenant , but said little about his hopes of success as speculation over whether this could finally be "Leo's year" mounted.
He and Winslet have a friendship spanning 20 years after meeting on the set ofTitanic and forging Hollywood's most obsessed-over platonic relationship.
Winslet recently declared DiCaprio "her closest friend in the world" and he created a "collective aww" backstage at the 2016 Baftas by praising her as "my homegirl".
Their appearances together only serve to endear the pair to the public even more.
They were spotted walking down the red carpet together at the Oscars, where Leo had taken his mother as his plus one, providing more photos for the endless 'Kate and Leo' montages.
Oscars 2016: the red carpet in pictures
Show all 29
Winslet is all too aware of how their friendship still captivates Titanic fans.
"People are always so excited to see Leo and myself in the same space, which you know at the end of the day that is so lovely, isn't it," Winslet said after the Screen Actors Guild awards ceremony earlier this month.
"It's been 20 years and people still get such a kick out of it."
Join our commenting forum
Join thought-provoking conversations, follow other Independent readers and see their replies