Oscars 2016: Reporter mistakes 'Brooklyn' writer Nick Hornby for Saoirse Ronan's dad
Nick Hornby, 58, bears little physical resemblance to the actress's father
Rachael Revesz
New York
Monday 29 February 2016 01:27 Comments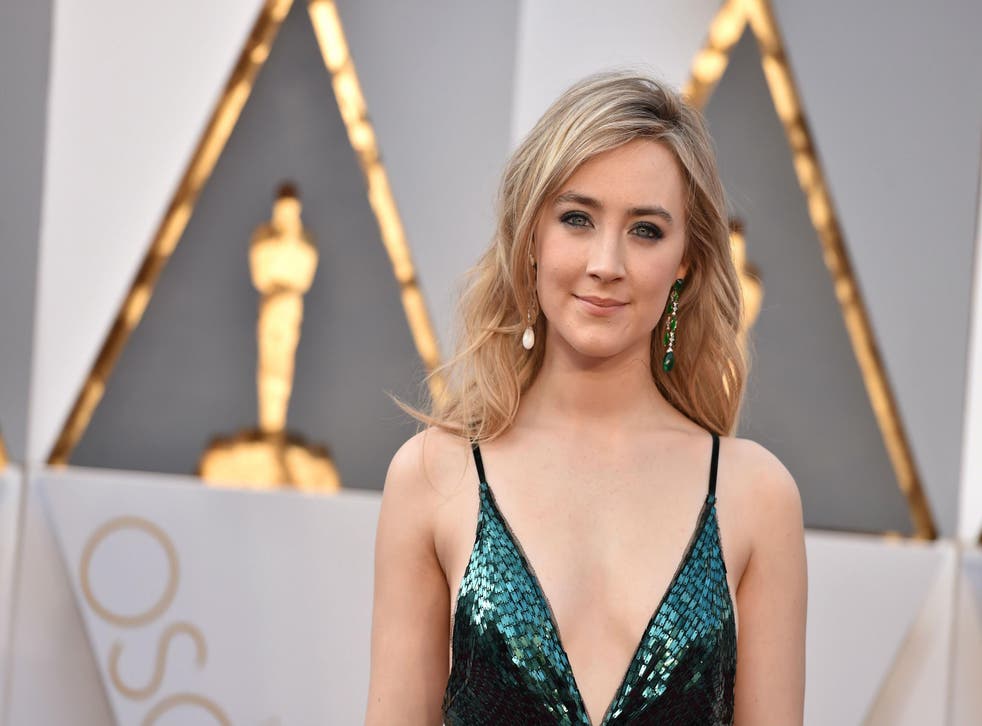 With hundreds of faces swanning by on the red carpet, it can be a very difficult job for celebrity interviewers to keep all the names straight.
A journalist from ABC News was interviewing Saoirse Ronan, the 21-year-old nominee for Best Actress in "Brooklyn", when she mistook the screenwriter of the film for the actress's father.
Ms Ronan turned around and waved excitedly to an older man passing by on the red carpet.
The interviewer asked: "Is that your dad?"
"No, that's Nick Hornby," Ms Ronan replied.
Nick Hornby, 58, best-selling author and screenwriter of "Brooklyn", did not appear to hear the comment.
The actress was wearing a green sequined dress by Calvin Klein to represent her home country, Ireland.
Ms Ronan said she also wore green at the Oscars when she was 13, when she was nominated for her supporting role in "Atonement". In 2008, she lost the award to Tilda Swinton.
Speaking on the red carpet, Ms Ronan explained why so many people were drawn to Brooklyn, the story of Eilis Lacy, who travels from Ireland to New York in the 1950s. She said that everyone in the US has "come from somewhere else".
"We all came off the boat at some stage," she said. Ms Ronan was born in the Bronx, New York, but moved to Ireland when she was a young child.
The actress, who is currently living in Manhattan and playing in Arthur Miller's "The Crucible" on Broadway, said in a separate interview that her mother did not want her to win the Oscar when she was a teenager as she was "too young" and her father, Paul Ronan, who is also an actor, had to build up his career over many years.
Register for free to continue reading
Registration is a free and easy way to support our truly independent journalism
By registering, you will also enjoy limited access to Premium articles, exclusive newsletters, commenting, and virtual events with our leading journalists
Already have an account? sign in
Join our new commenting forum
Join thought-provoking conversations, follow other Independent readers and see their replies