Oscar-winning costume designer Julie Harris who dressed The Beatles, James Bond and The Muppets, dies aged 94
'I must be one of the few people who can claim they have seen John, Paul, George and Ringo naked,' she said in 1965
Loulla-Mae Eleftheriou-Smith Comments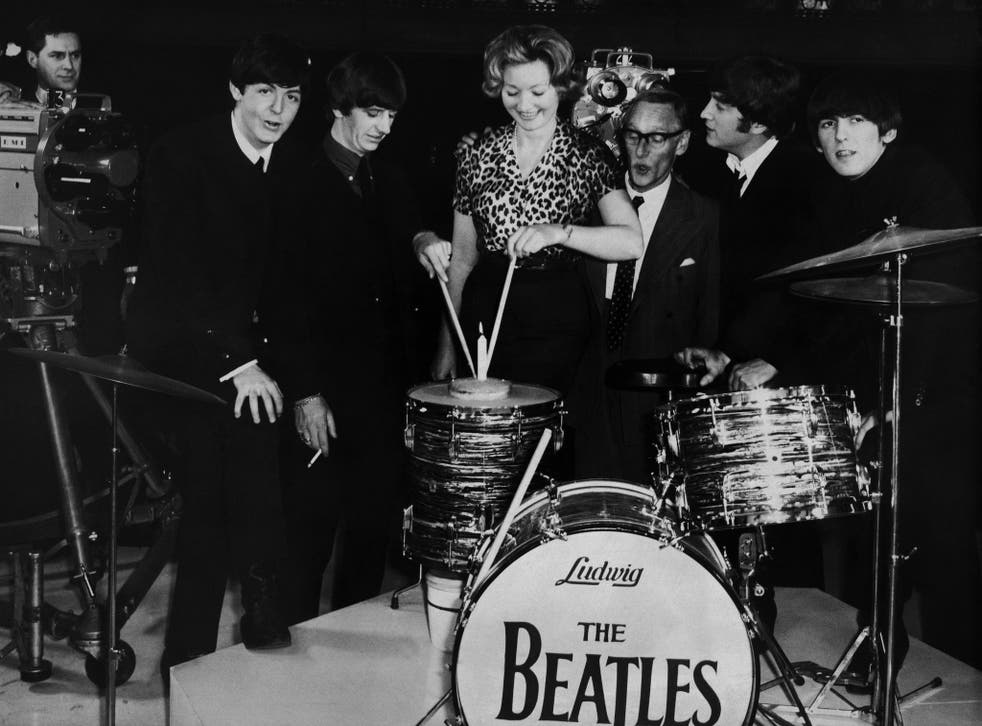 Julie Harris, who clothed British stars from The Beatles to Rodger Moore as James Bond, has died aged 94.
Harris, of Kensington, West London, died at the Chelsea and Westminster hospital in London after a brief illness from a chest infection, her close friend Jo Botting confirmed.
The designer worked on more than 80 productions was responsible for The Beatles' costumes in Help! and A Hard Day's Night, and for those worn by Roger Moore as James Bond in Live and Let Die.
After working with The Beatles in 1965, Harris said at the time: "I must be one of the few people who can claim they have seen John, Paul, George and Ringo naked."
Harris was awarded an Oscar for her "Swingin' London" costume designs for the 1965 film Darling, starring Julie Christie and Dirk Bogarde. She was nominated for several Baftas and received the award in 1967 for best costume design for the film The Wrong Box, starring Michael Caine.
She designed the costumes for the 1967 film Casino Royale starring David Niven and Peter Sellers; for Goodbye Mr Chips (1969); Laurence Oliver's Dracula (1979), and for the cast of the Muppets in the 1981 film The Great Muppet Caper.
Ms Botting, senior curator at the British Film Institute National Archive, said: "In a career that embraced more than 80 films and television productions, as well as several stage plays, Julie worked with some of the greatest international stars in the history of cinema, and for some of its most legendary directors and producers.
"Her outstanding work was constantly nominated for awards. She was an amazing woman," she said.
She did not marry or have children and is survived by her god-daughter Serena Dilnot.
Additional reporting by PA
Register for free to continue reading
Registration is a free and easy way to support our truly independent journalism
By registering, you will also enjoy limited access to Premium articles, exclusive newsletters, commenting, and virtual events with our leading journalists
Already have an account? sign in
Join our new commenting forum
Join thought-provoking conversations, follow other Independent readers and see their replies