Page 3 model Chloe Goodman holds her own in a feminism debate against Germaine Greer and Harriet Harman
On a Channel 4 News panel line-up, the glamour girl flummoxed the feminist pioneer and the Shadow Culture Secretary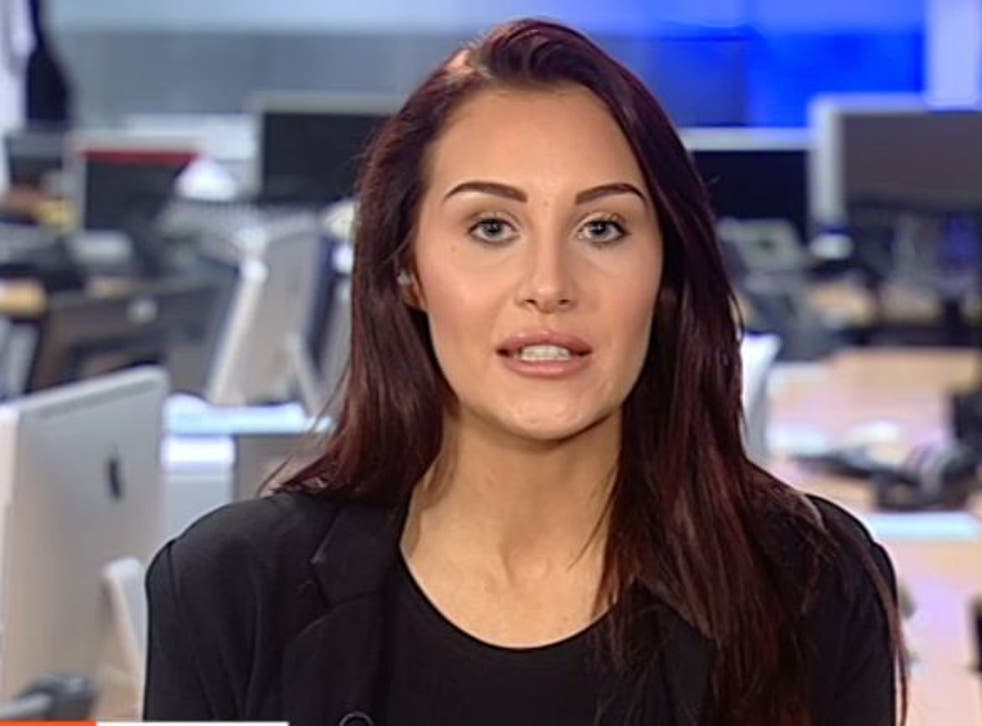 Chloe Goodman, a topless model, last night criticised Harriet Harman's anti-Page 3 stance, saying women shouldn't "tell each other what jobs to take".
Goodman, who was recently evicted from the Celebrity Big Brother house, was outspoken in her support for The Sun's reportedly defunct topless page last night.
She argued that models weren't exploited, telling host Jon Snow that women "are given lots of choices with career options, many of [them] do choose to do Page 3 because it's something they wish to do."
Goodman added: "Why should feminist women then tell other women how to live their lives? Women fought together to get the vote and so on and so forth, so why should women now be fighting each other, and tell each other what job roles to now take within the industry?"
No More Page Three campaign

Show all 5
While she might not have had the vocabulary of her opponents, Goodman managed to slightly flummox Harman.
The Labour MP had said: "In 100 years' time, if you look back at the newspapers of this country… and you see women standing in their knickers with their breasts showing, what would you think about women's role in society?"
But Goodman countered: "What do we think of women and men 1,000 years ago, when we see statues [of them] nude?" She added: "All over the world there are [depictions of] bodies in the nude, so I don't understand why it's just Page 3 that's being targeted."
Greer argued that Page 3 was "meek" and said she didn't oppose the tabloid institution. She argued that, in any newspaper women are most prominent in advertising, and said that "senior women" were "virtually invisible" and "ridiculed with impunity". She added: "Page 3 would have been fine if we had anything else".
Goodman's appearance prompted praise from Twitter fans:
At the time of reporting, The Sun had still not commented on whether the page was canned from the paper for good, but posted on their website: "We haven't gone anywhere".
The paper announced on Wednesday morning: "Our stable of stunning Page 3 girls hasn't gone anywhere - all your favourites are here every day online."
Join our new commenting forum
Join thought-provoking conversations, follow other Independent readers and see their replies