Pamela Anderson warns of 'corrosive' dangers of porn and claims addiction will produce 'crack babies of porn'
Baywatch star and rabbi Shmuley Boteach​ say 'porn is for losers' in conservative essay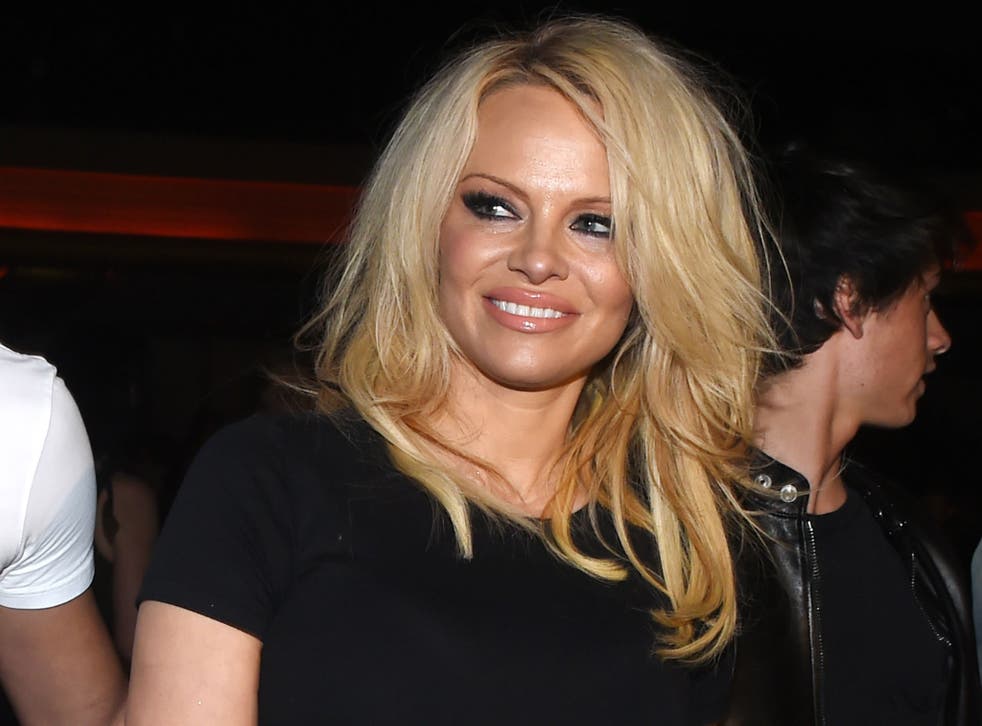 Pamela Anderson is urging porn fans to stop "indulging" in adult films, warning porn addiction corrodes the family and will effect the next generation's ability to develop intimate relationships.
In an essay co-written by rabbi Shmuley Boteach and published in the Wall Street Journal, Anderson outlines the harmful effects of porn addiction and the "corrosive" effects on a man's soul.
Anderson, the former Playboy model and iconic Baywatch star, takes a surprisingly conservative stance by warning of the "nefarious impact" of porn in a piece emitting a distinctly "think of the children" cry.
It declares adult entertainment a "public hazard" because of its ubiquity and how freely available it is, adding: "Porn is for losers."
'Empty Porn Sets' by Jo Broughton

Show all 12
"How many families will suffer?," they ask. "How many marriages will implode? How many talented men will scrap their most important relationships and careers for a brief onanistic thrill? How many children will propel, warp-speed, into the dark side of adult sexuality by forced exposure to their fathers' profanations?"
The article uses former New York mayor Anthony Weiner's sexting scandal and subsequent separation as a hook, citing his "now-shattered marriage" as proof of the "addictive dangers" of pornography for men.
Interestingly, the effect on women consuming porn is presented as less damaging than it is for men and then roundly ignored, even after acknowledging that porn consumption rates are also high among women: 30 to 86 per cent. Instead, it cites research suggesting many women view porn that is "less explicit" and often report that it adds to their sexual relationships.
The essay, which compares porn addiction to drug addiction, has provoked a strong reaction among members of the industry.
"But it is a fair guess that whereas drug-dependency data are mostly stable, the incidence of porn addiction will only spiral as the children now being raised in an environment of wall-to-wall, digitized sexual images become adults inured to intimacy and in need of even greater graphic stimulation," it concludes. "They are the crack babies of porn."
Jessica Drake, an adult actress who has worked in the porn industry for 15 years, claimed Anderson's focus is misdirected.
We need to talk about porn
"What we should do is give our children non-judgmental, shame-free sex education," she said.
Actress Brooke Banner said watching porn "makes my marriage better than ever". "I'm no loser," she told Anderson.
Register for free to continue reading
Registration is a free and easy way to support our truly independent journalism
By registering, you will also enjoy limited access to Premium articles, exclusive newsletters, commenting, and virtual events with our leading journalists
Already have an account? sign in
Register for free to continue reading
Registration is a free and easy way to support our truly independent journalism
By registering, you will also enjoy limited access to Premium articles, exclusive newsletters, commenting, and virtual events with our leading journalists
Already have an account? sign in
Join our new commenting forum
Join thought-provoking conversations, follow other Independent readers and see their replies