Pandora: Blogosphere blues for David Cameron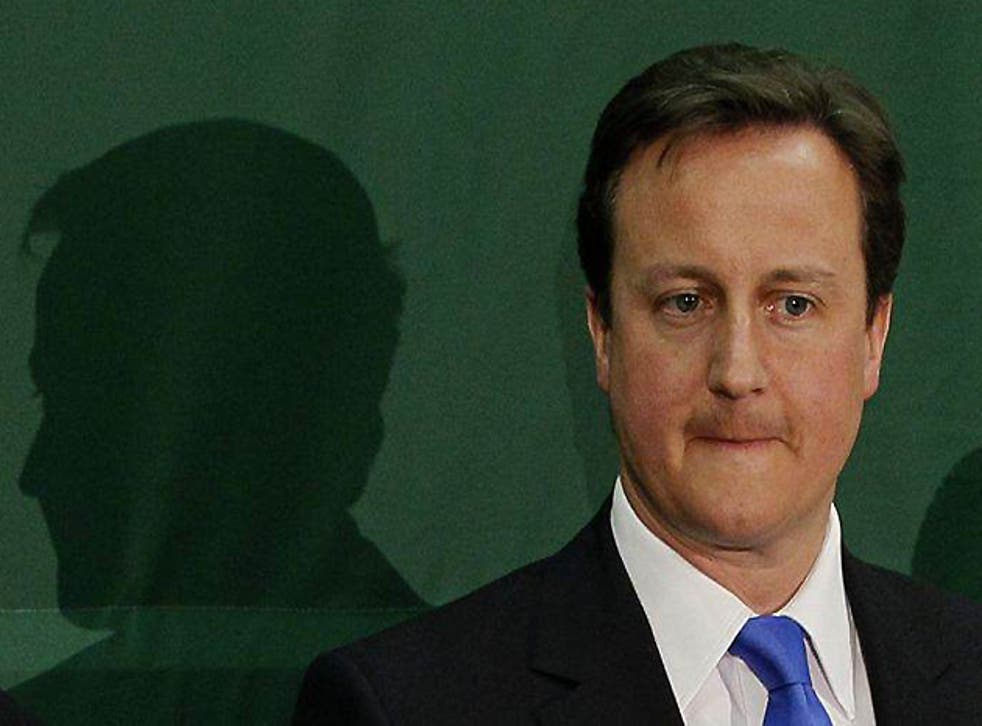 It wasn't the Internet wot won it, in the end, for David Cameron. Just as well, you might say. The modern man of a PM has yet to wrestle control of that all-important URL davidcameron.com. The website - set up, presumably, before predictions of a "digital election" forced every would-be MP to reveal their lunch details in under 140 characters (no redactions allowed) – is a one-tracked attack on the Conservative leader. The most recent entry describes how "Ashcroft and Clegg help Cameron hobble to power." Number 10 claim to be aware of the hatchet's existence, but know not whence it comes. As for whether or not there are any plans to attempt a buy-out, a spokesman declined to respond. If there are, they may prove costly. Its author is listed as one Reza Sobati. Back in 1999, after a similar stunt, Sobati put the address www.gordonbrown.com up for sale at a cool £30,000. Samantha's Christmas gift perhaps?
You can't pick your backers
Does anyone want Ed Balls to lead the Labour party? Apart from Gordon Brown, that is. The answer, it seems, is yes: the Tories do. Yesterday the former Children's Minister attracted vocal support from party activist Iain Dale and Conservative website Tory Radio. Ups the numbers, though perhaps not quite in the manner Balls might have hoped for.
* Gosh, we're not quite sure what to make of this one. Anyway, here we go. In the latest instalment of our occasional series, Overheard on the Number 89, a commuter, female, is vociferously discussing her yoga lessons with Jeremy Irons. He is, apparently "a great communicator". But how flexible might he be, we wonder?
* Grace Jones provided the entertainment at the Belvedere's Cannes party – though wasn't, it seems, her usual outlandish self. "It was her 62nd birthday so organisers got her a cake to bring out. She was so embarrassed she ran off stage despite everyone singing 'Happy birthday'." The celebratory chorus was a mixed bunch: Lindsay Lohan and Didier Drogba could both be seen but not, sadly, the former culture minister and die-hard fan Ben Bradshaw. Pity!
Speaker got your tongue?
Disappointment for those seeking a drop of Nadine Dorries', um, wisdom yesterday. The Tory MP's usually entertaining blog was oddly unavailable. Her Twitter account appeared to have vanished, too. She wasn't so shy the day before, penning both an irate comment piece in the Daily Mail, and a heartfelt email to colleagues, arguing against the Speaker John Bercow's reinstatement. Why the sudden silence?
Register for free to continue reading
Registration is a free and easy way to support our truly independent journalism
By registering, you will also enjoy limited access to Premium articles, exclusive newsletters, commenting, and virtual events with our leading journalists
Already have an account? sign in
Register for free to continue reading
Registration is a free and easy way to support our truly independent journalism
By registering, you will also enjoy limited access to Premium articles, exclusive newsletters, commenting, and virtual events with our leading journalists
Already have an account? sign in
Join our new commenting forum
Join thought-provoking conversations, follow other Independent readers and see their replies