Pandora: Literary Luella: work resumes on Bartley book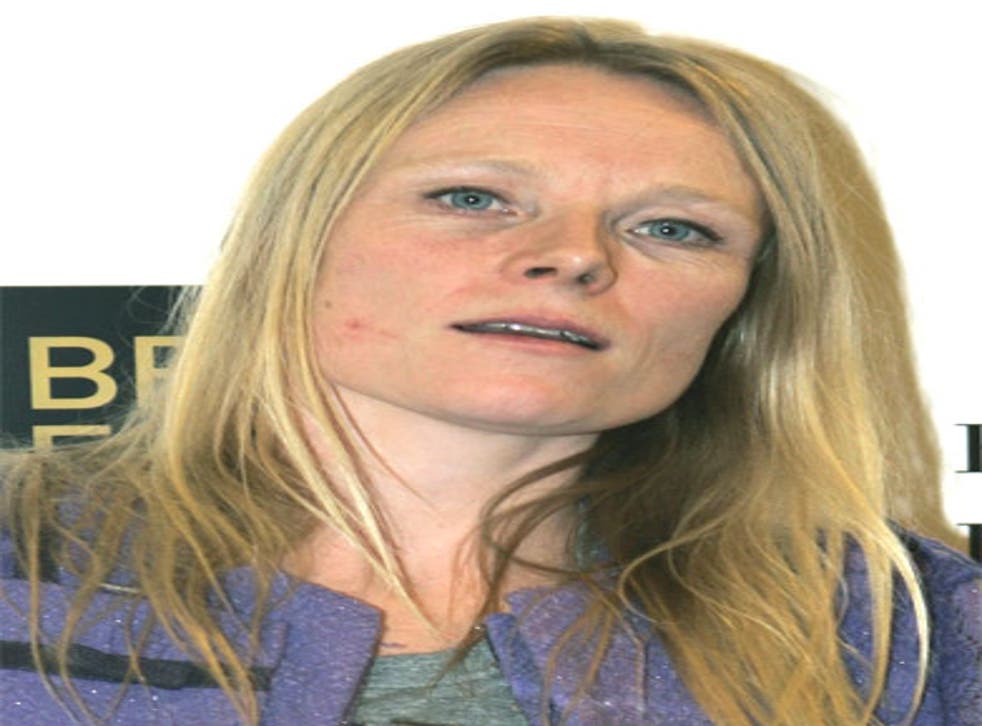 Last year ended on a bum note for the quirky British fashion designer Luella Bartley, when her eponymous label ceased trading, and staff were forced to search for a new backer to fund the fashion house.
The start of this year, however, is proving considerably rosier. Last week saw the one-time journalist pick up a much-deserved MBE in the Queen's New Year Honours, and now we hear that a date has been set for the publication of her new book.
The idea for the work, provisionally titled Luella's Guide to English Style, was originally mooted last year, but was set on ice after time commitments prevented it from being delivered.
Now, with rather less on her hands, Bartley is to resume work on the project and hopes to publish this September, just in time for London's Fashion Week.
"Unfortunately she couldn't deliver on time before but now we've decided on September," explains a spokesman for the publishers, Fourth Estate. "She's doing all the writing herself. It's a style guide."
Apparently the work is to be divided into one section devoted to English street style and another to national style "icons".
"It's not going to be just a book about fashion," we're told. "It's a work of social anthropology."
Next stop: reviving her label.
Goth past? What goth past?
Joining the annals of politicians with suspect musical pasts is one Kerry McCarthy. Labour's Twitter tsar, currently under attack from a Conservative "Kerry Out" campaign, assures us that, contrary to recent rumours, she was never to be found wearing black lipstick and/or leather platforms. "I definitely wasn't into Goth rock," she insists. "I liked Joy Division. Overcoats and boots. I shaved the side of my hair at one point. I mean, I went to a Sisters of Mercy concert once – but only because a friend wanted to!" Who would've thought?
Lampard hits Korea's club charts
Perhaps Christine Bleakley hasn't found such a catch in Frank Lampard after all. The ever-chirpy hostess of The One Show has only just introduced the Chelsea footballer to her parents in Northern Ireland – but now he's become the subject of a rather unflattering pop song from the South Korean girlband Kara.
Describing Lampard's rivals Cesc Fabregas and Cristiano Ronaldo as "those two losers", "Mister", we're told, is proving quite the hit across the nightclubs of Seoul.
"Chelsea blue is the only one," chirrups the chorus. "My eyes are only on Lampard... cute chubby Frank." Chubby? A tad harsh, surely?
Could 2010 be the year of Anvil?
News now, to terrify anyone with a functioning aural sense (including Kerry McCarthy; see above): Anvil are set for a revival. The Canadian rockers, confined to the more advanced rounds of heavy metal trivia quizzes until a film documenting their misfortunes propelled them to fame two years ago, assure us that they have their eye set on a lifetime achievement award. "We just need to keep living, man," explains frontman Steve "Lips" Kudlow. "Just got to live a little longer. Keep rocking." You heard it here first.
Wayne gets a ribbing from Kelly
The unlikely friendship between Kelly Jones, frontman of the Stereophonics, and Wayne Rooney has, we'll wager, come under some strain this week. Despite the Manchester United striker's devotion to his friend's band (he even sports a tattoo of their logo), Jones remains a die-hard fan of Leeds United – and hasn't missed the gloating opportunity offered by their surprise win against United over the weekend. "He isn't going to let Wayne forget what happened for a very, very long time," we're told.
Register for free to continue reading
Registration is a free and easy way to support our truly independent journalism
By registering, you will also enjoy limited access to Premium articles, exclusive newsletters, commenting, and virtual events with our leading journalists
Already have an account? sign in
Register for free to continue reading
Registration is a free and easy way to support our truly independent journalism
By registering, you will also enjoy limited access to Premium articles, exclusive newsletters, commenting, and virtual events with our leading journalists
Already have an account? sign in
Join our new commenting forum
Join thought-provoking conversations, follow other Independent readers and see their replies