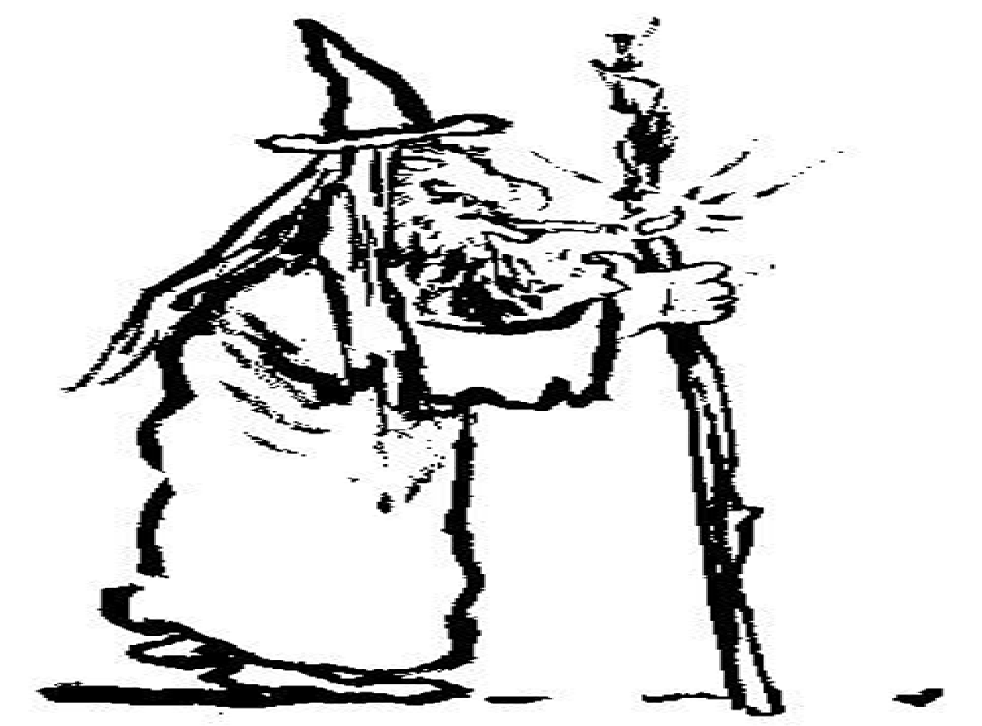 Sir Ian McKellen guarantees bums on seats – look at the success of his recent starkers turn as King Lear – but his memory for faces ain't what it used to be.
Pandora chatted to the actor on Tuesday at the opening night afterparty for the London Playhouse's Ring Around The Moon, the English translation of Jean Anouilh's French farce. McKellen spoke of his relief at having booked some time off after a busy year. He then popped outside for a cheeky gasper.
Sir Ian reappeared after 10 minutes and – mistaking me for a security guard – brandished the re-entry ink stamp on his hand for inspection. Still in character, the good fellow.
Lloyd Webber hops aboard Priscilla's battered desert bus
Repeatedly whipped on the rugby field by us Poms, Australians will, at least, have a cultural success to boast about later this year. The trout-faced West End impresario Andrew Lloyd Webber is bringing the musical Priscilla Queen of the Desert to London. This brings the sum of Aussie imports to five, the others being Neighbours, Fosters lager, didgeridoos that don't work and cricket sledging.
Priscilla was adapted from the 1994 camp classic film about two drag queens and a transsexual woman who drive across the Outback in a costume-filled tour bus (the eponymous Priscilla of the title) to perform in Alice Springs. Rural Australians give them the expected welcome.
The musical, penned by the Scottish screenwriter Allan Scott and Aussie Stephan Elliott, premiered 16 months ago in Sydney, then moved to Melbourne.
Its high costs mean that only a producer of Lord Lloyd Webber's stature could risk it in the West End.
"Really Useful are producing," confirms Scott when Pandora calls. "We're planning for it to come out some time toward the end of the year, but first we've got to go to Scandinavia and Germany and other parts of Europe. We will be casting in London and reshaping it for here." Although don't expect a bus trip through the wilds of Norfolk.
"We expect a mainly female audience," adds Scott. "We had a group of 15 women in Australia who came to every performance during the 46 weeks.
"We have great hopes. It is a really moving show – not just about drag queens."
A tip-top (and thrifty) new look for Lily
It is refreshing to note that Lily Allen, unlike some hollow-eyed contemporaries, is no slave to the corporate shilling. Pandora ran into the singer – quite literally, and embarrassingly – in Marco Pierre White's Criterion restaurant, at the Royal Premiere for the new Scarlett Johansson and Natalie Portman flick, The Other Boleyn Girl. (Marco, replace the 'C' that some rascal chipped off your name plaque a while ago.) I interrupted Lily noisily showing her outfit to Ray Winstone's actress daughter, Jaime.
Ms Winstone had her hand down the back of Allen's top to inspect the label. "Twenty-five quid!" exclaimed Lily. "It's great! Topshop!" Allen is paid to lend her name to a range for Topshop's rival, New Look.
We were brushed aside by two grimy firemen, who surfaced behind the bar and marched out, failing to recognise Lily. Turns out that patrons were almost ejected when the fire alarm went off because it was too warm.
On a wing and a prayer
Nervous flyers, please reach for your paper bags – heavy metal rockers Iron Maiden are piloting their own plane around the world on their current tour to promote the EMI DVD.
Runway staff from Guadalajara to Helsinki will drop the fuel hose and run for cover as the customised 747 ("IRON MAIDEN" in graffiti down the side; a zombie on the tail; fewer seats) dips its flaps and hurtles from sky to tarmac.
The lead singer, Bruce Dickinson, 49, right, is a commercial pilot in his spare time, earning a crust from the charter airline Astraeus. Unsportingly, he refuses to sing anything from No Prayer for the Dying over the tannoy or even meet fans: "I can't be flying a plane while I'm signing autographs. Even minor distractions can have a fairly embarrassing knock-on effect." Right-oh!
Gin and bare it
The anti-pornography campaigner and undercarriage exposer Germaine Greer spoke at Miller's Academy of Arts and Sciences, Notting Hill, to promote her book Shakespeare's Wife (who wasn't a green-eyed nag, we are reassured). The Miller in question is Martin, of antiques guides and gin fame. He is also the organiser of Britain's first erotic film festival, in Somerset this June. Greer will be most welcome.
Despite his Australian birthright, Eric Bana is a good sport. He played the green monster in Ang Lee's 2003 film Hulk, but won't return in this summer's movie, which stars Ed Norton. "I'm fine with it," Bana tells Pandora. "I'm a big fan of Ed. I'm looking forward to going and seeing it with my daughter." Who is six years old. Touché!
Join our new commenting forum
Join thought-provoking conversations, follow other Independent readers and see their replies