Papa Wemba dead: Congolese musician dies after collapsing on stage aged 66
A video from the concert shows the iconic African musician slumped on the floor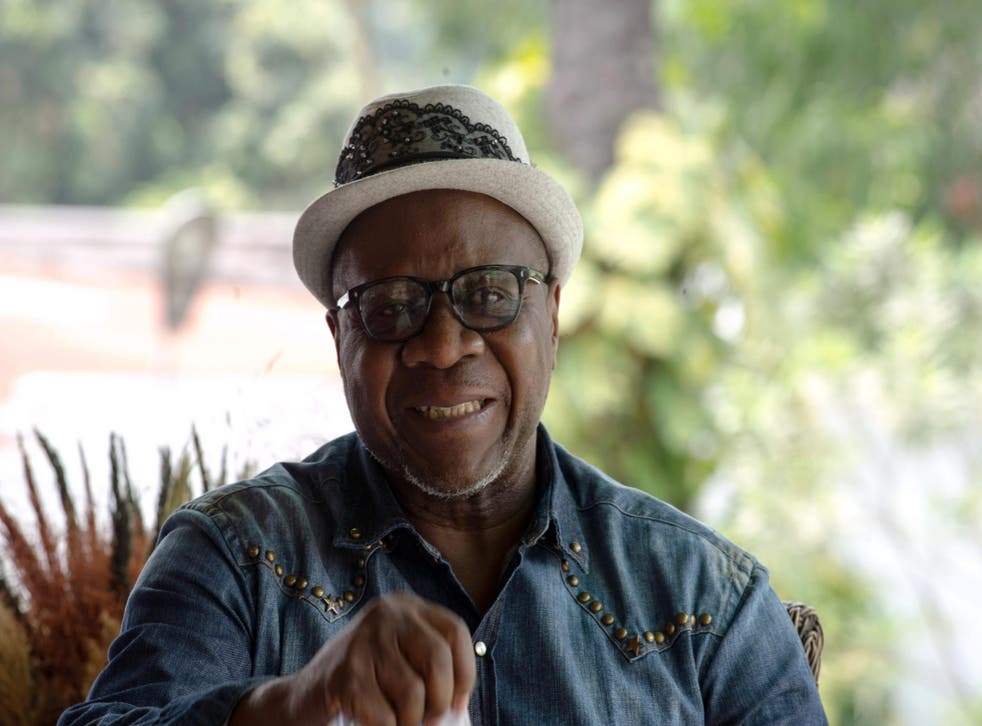 Congolese singer Papa Wemba has died after collapsing on stage in Abidjan in Ivory Coast.
He was one of Africa's most popular musicians and a leading figure in the World Music scene.
A video from the concert shows the musician slumped on the floor while the dancers carry on performing unaware of what is going on.
Wemba, whose real name is Jules Shungu Wembadio Pene Kikumba, was pronounced dead on stage after singing his third song, according to reports in Congolese publication Radio Okapi. The cause of death is currently unknown.
Notable deaths in 2016

Show all 42
The globally prestigous musician was performing at Festival Des Musiques Urbaines D'Anoumabo.
The Congolese Culture Minister Baudouin Banza Mukalay has expressed sadness at the news, calling it a "great loss for the country and all of Africa ".
Known as the King of Rhumba Rock, Wemba begun his musicial career in religious choirs and rose to fame in his twenties. Popularising Congolese rumba music, he went on to gain global and Francophone recognition. In the course of his six-decade long career, Wemba toured with Stevie Wonder and earned a gold disc for a collaboration with Peter Gabriel.
Famed for his flamboyant dress sense, the style icon inspired an entire subculture of young, fashionable Central Africans known as sapeurs.
In 2004, Wemba was arrested at his home in Paris for taking part in an illegal immigration racket known as the "Nglulu phenomenon" whereby people fleeing war-ravaged Congo paid to be concealed among African bands. He winded up being convicted for his involvement and spent three and a half months in prison. Wemba later claimed to have experienced a spiritual conversion in prison, with the song 'Numéro d'écrou' on his 2003 Somo Trop album recounting the day God paid a visit to his prison cell.
He reflected on his experience of prison in an interview with The Independent after he was convicted. "I was shocked. I never expected to go to prison. But I went, and I told myself, 'come what may', and I was fine".
Join our new commenting forum
Join thought-provoking conversations, follow other Independent readers and see their replies