Paris attacks: Andrew Neil's entire message to 'Islamist Scumbags'
The BBC Presenter issued a scathing warning to militants in the wake of the massacre 
Heather Saul
Saturday 21 November 2015 10:44 Comments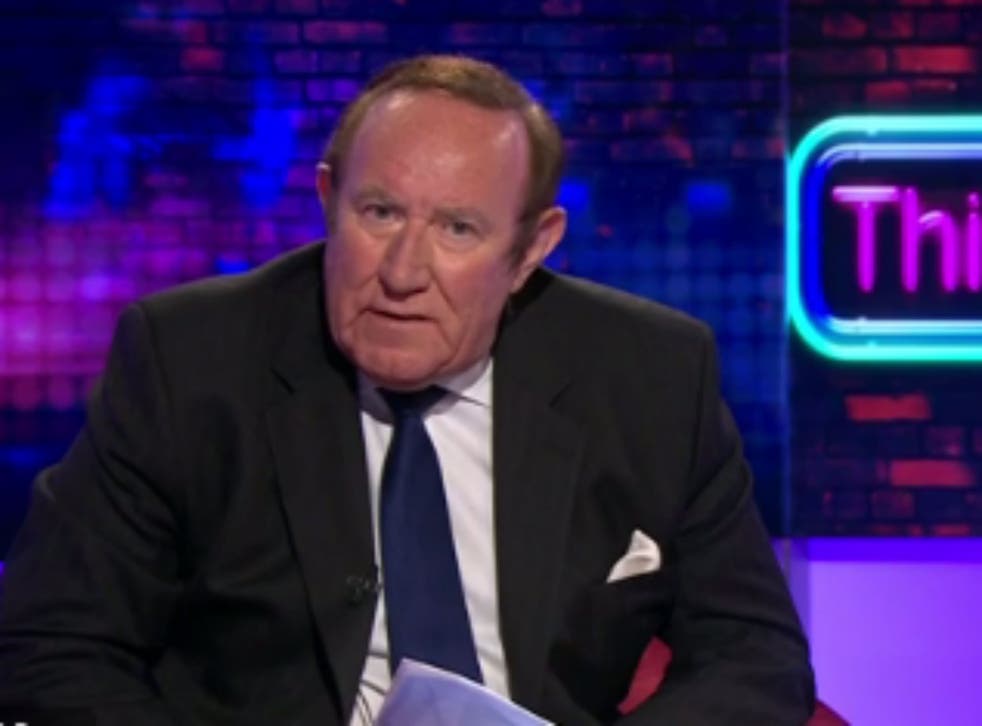 Andrew Neil opened This Week on Thursday with a thundering monologue warning Isis militants of the futility of their attacks in the wake of the Paris massacre. Here is his speech in full.
"Evening all, welcome to this week. A week in which a bunch of loser jihadists slaughtered 132 innocents in Paris to prove the future belongs to them, rather than a civilisation like France.
"I can't say I fancy their chances. France. The country of Descartes, Boulez, Monet, Sartre, Rousseau, Camus, Renoir, Berlioz, Cezanee, Gaugin, Hugo, Voltaire, Matisse, Debussy, Ravel, Saint-Saens, Bizet, Satie, Pasteur, Moliere, Zola, Balzac, Poulenc, cutting-edge science, world-class medicine, fearsome security forces, nuclear power, Coco Chanel, Chateau Lafite, Coq Au Vin, Daft Punk, Zizou Zidane, Juliet Binoche. Liberté, égalité, fraternité and crème Brulee.
"Versus what? Beheadings, crucifixions, amputations, slavery, mass murder, medieval squalor and a death cult barbarity that would shame the Middle Ages.
The world mourns Paris attacks - in pictures

Show all 25
"Well, IS or Daesh or ISIS or ISIL or whatever name you are going by, I'm sticking with IS – as in Islamist Scumbags. I think the outcome is pretty clear to everyone but you. You will lose. In a thousand years time, Paris, that glorious city of lights, will still be shining bright as will every other city like it. And you will be as dust, along with the ragbag of fascist Nazis and Stalinists that previously dared to challenge democracy and failed."
Register for free to continue reading
Registration is a free and easy way to support our truly independent journalism
By registering, you will also enjoy limited access to Premium articles, exclusive newsletters, commenting, and virtual events with our leading journalists
Already have an account? sign in
Join our new commenting forum
Join thought-provoking conversations, follow other Independent readers and see their replies