Paul Rudd's 9-year-old son said he can't wait to see how 'stupid' Ant-Man will look
He might have the coolest job in the world, but the actor says his son is not impressed with his latest role
Chris Mandle
Thursday 25 June 2015 18:45 Comments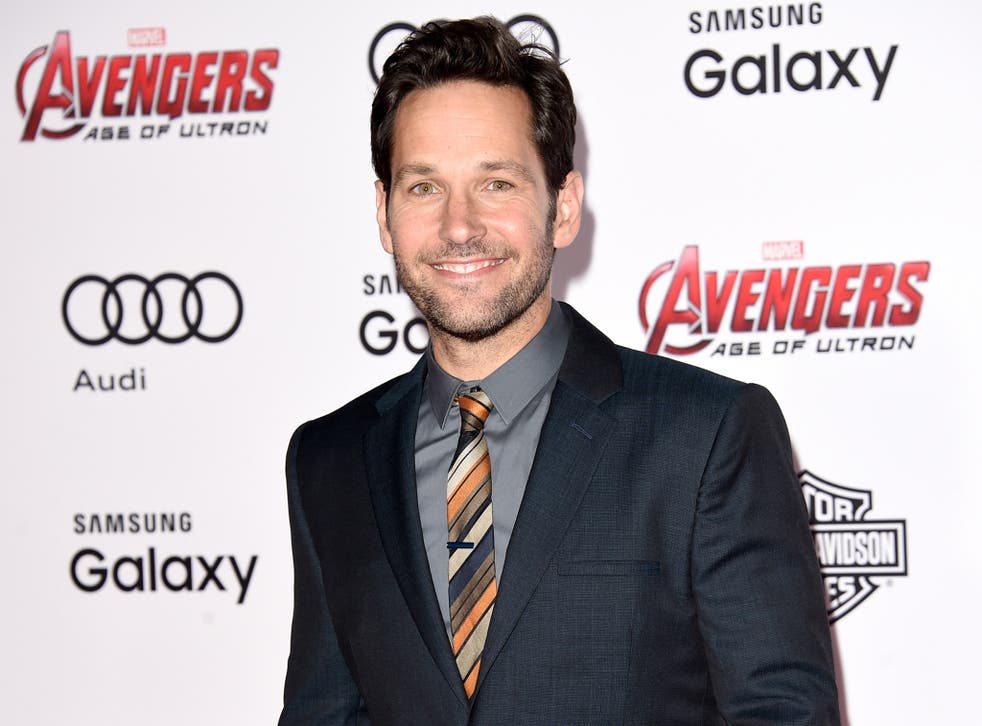 In theory, if you were a child, and your dad was Paul Rudd, and he was an actual super hero who is going to appear on lunch boxes and be in cartoons, it would probably be the Coolest Thing In The World.
But Rudd's son doesn't think his dad has the swagger necessary to be an actual superhero.
Speaking to Entertainment Tonight, the guy who played a guy who married Phoebe on Friends said that he wasn't thrilled with his son's reaction.
"When I told my own son that I was going to be in a super hero movie, he asked me what it was and I said I was going to be playing Ant-Man, and he was not impressed," Rudd said.
"What he actually said was, 'I can't wait to see how stupid that'll be. Swear to God, that's what he said."
Rudd's character is one of the few Marvel heroes to be a regular human, who actually gains his powers from wearing a special suit.
It allows him to decrease in size while retaining his strength as a normal-sized adult, but Rudd still had to endure a slightly super-human routine to get into shape.
"It's not like Rocky out in the show carrying a log or anything," he said, "but it's weights and cardio and all that kind of stuff."
Ant-Man is the final film in Marvel's 'Phase Two' series, which started with Iron Man 3 and included this year's Avengers: Age Of Ultron.
But Rudd is set to have a continued presence in the Avengers universe, having been seen on set for Captain America: Civil War (where a certain web slinger will also turn up). Maybe his son will enjoy that film instead?
Register for free to continue reading
Registration is a free and easy way to support our truly independent journalism
By registering, you will also enjoy limited access to Premium articles, exclusive newsletters, commenting, and virtual events with our leading journalists
Already have an account? sign in
Join our new commenting forum
Join thought-provoking conversations, follow other Independent readers and see their replies