Paul Walker's brother Cody pays tribute to actor on the first anniversary of his tragic death
Cody Walker spoke about the actor's charitable work with Reach Out Worldwide and his brother's affect on his own life
Rose Troup Buchanan
Friday 28 November 2014 12:21 Comments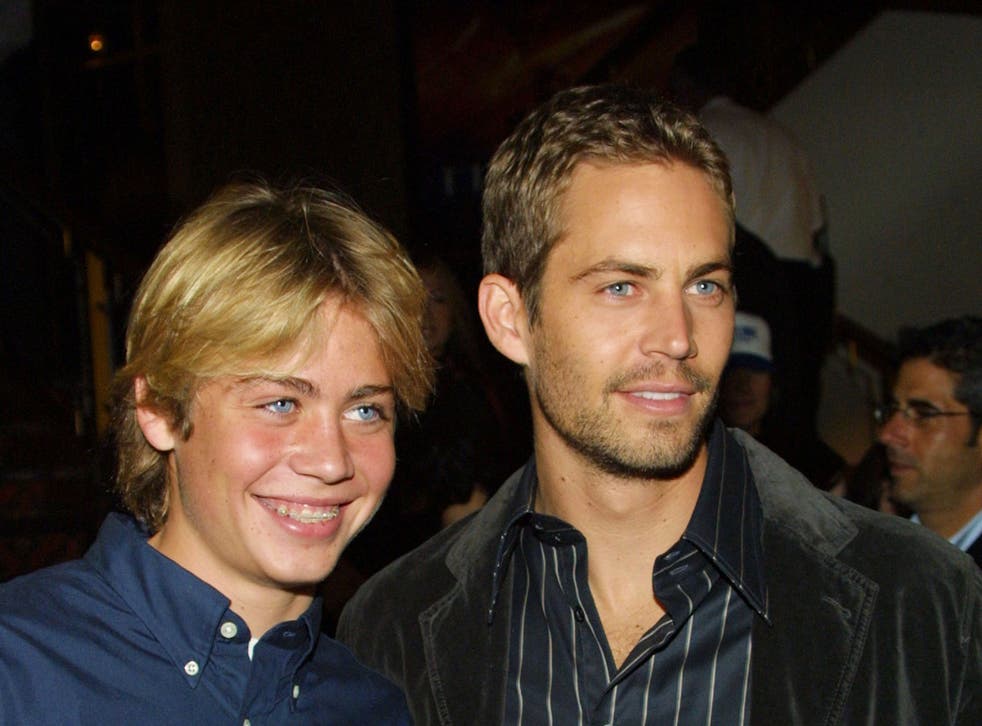 The brother of American actor Paul Walker has reflected on the actor's life and work as the first anniversary of his death approaches.
Proud sibling Cody Walker told E! about how he is continuing to keep his brother's memory alive through working with the actor's charity Reach Out Worldwide (ROWW), which provides relief in the aftermath of natural disasters.
Only 40-years-old at the time of his accident, Paul and friend Roger Rodas died on 30 November in California. Following his untimely death, tributes from friends, fans and celebrities flooded in celebrating the actor's life and work.
Earlier this week, Cody summed up his brother's attitude to life: "Just live your life to the fullest. Laugh a lot, love and find your true happiness".
"Remember that no matter how cool you think you may be, you're not cool enough to look down on anyone…ever," he added.
The actor's family has promised to carry on his work, specifically with the charity ROWW, which was set up following the Haiti disaster in 2010. Paul volunteered and afterwards identified a gap between highly skilled personnel and their availability, setting up an organisation with Rodas shortly after returning.
Paul Walker: a career in pictures

Show all 20
"ROWW continues to be, to function, to help others even after our primary contributor, my brother, Paul Walker has passed," Cody said.
"I know he would be so stoked to know that. ROWW changed his life, and he was so proud of it."
Continuing his work, the organisation has overseen a toy drive for the American holiday season, provided thousands of children with back to school equipment and provided relief for the victims of the tornado in Arkansas.
Paul's brother Cody also travelled to the Philippines to head a team helping with disaster relief following Typhoon Haiyan.
"These missions are truly life changing for all involved," Cody said. "I'm so proud to be a part of this."
"This year has been very challenging but also extremely rewarding. ROWW would like to thank all of our supporters who have gotten us through this very difficult year," Cody added. "Thanks to you, Paul's legacy lives on through ROWW."
Cody finished by saying: "I am so lucky to have had him as a big brother."
Paul Walker fans can see him in his final instalment of the Fast and the Furious, the blockbuster that launched him to international attention, on 3 June next year.
Register for free to continue reading
Registration is a free and easy way to support our truly independent journalism
By registering, you will also enjoy limited access to Premium articles, exclusive newsletters, commenting, and virtual events with our leading journalists
Already have an account? sign in
Join our new commenting forum
Join thought-provoking conversations, follow other Independent readers and see their replies