Paula Patton files for divorce from Robin Thicke, despite hugely public begging album
The couple were married for eight years, before Patton decided that unlike the girl of 'Blurred Lines' lyricism, she no longer wanted it
Ella Alexander
Thursday 09 October 2014 10:14 Comments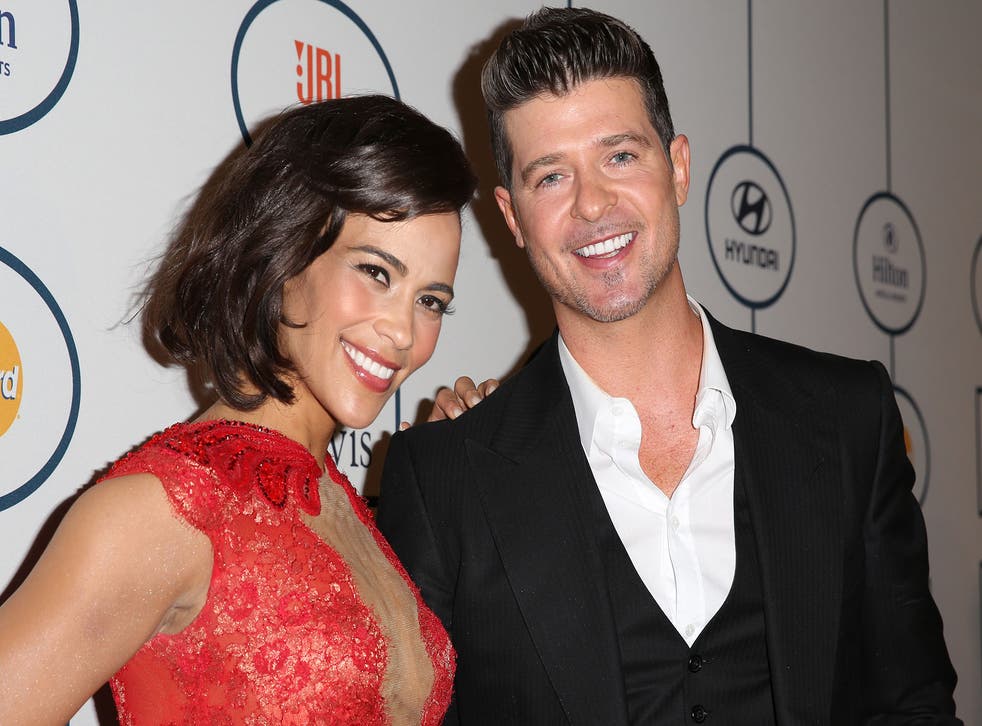 She was his muse, inspiration and justification for his dubious lyrics, but Paula Patton has finally filed for divorce from Robin Thicke.
The singer had made several very public pleas to win his wife back, including the release of an entire album called Paula, featuring imploring, whiny tracks such as "You're My Fantasy", "Get Her Back", "Love Can Grow Back" and "Too Little Too Late". It sold a miserable 530 copies during its first week on sale in the UK.
The album arguably had a similar effect on Patton, who filed for divorce on 3 October citing irreconcilable differences. She has requested joint custody of their four-year-old son, Julian.
Thicke had previously used Patton as an excuse for his controversial "Blurred Lines" lyrics, which earned him the title "Sexist of the Year 2013" in a poll.
"She's my good girl," he said in January. "And I know she wants it because we've been together for 20 years."
The estranged couple met when Thicke was 14 years old, and began dating when they were 16. Speculation surrounding their relationship developed last year after a female member of his entourage claimed she'd been groped by the singer, and that he had asked her for sex – an allegation categorically denied by Thicke.
He also famously dressed as Beetlejuice and allowed Miley Cyrus to gyrate into his crotch at the 2013 MTV VMAs on stage.
The singer confirmed news of their split in February.
Thicke is currently facing a legal battle over claims that "Blurred Lines" rips off Marvin Gaye's "Got To Give It Up". During the deposition, he was asked by a prosecutor whether or not he considers himself an honest person.
"No; that's why I'm separated," Thicke responded. "I told my wife the truth. That's why she left me."
He said that he has also been battling with drug and alcohol problems, claiming that he "didn't do a sober interview" while promoting his single last year.
Register for free to continue reading
Registration is a free and easy way to support our truly independent journalism
By registering, you will also enjoy limited access to Premium articles, exclusive newsletters, commenting, and virtual events with our leading journalists
Already have an account? sign in
Join our new commenting forum
Join thought-provoking conversations, follow other Independent readers and see their replies