Peaches Geldof: Her final day – and her fatal decision
Shopping, television – and then a fatal return to an old habit she had kicked months before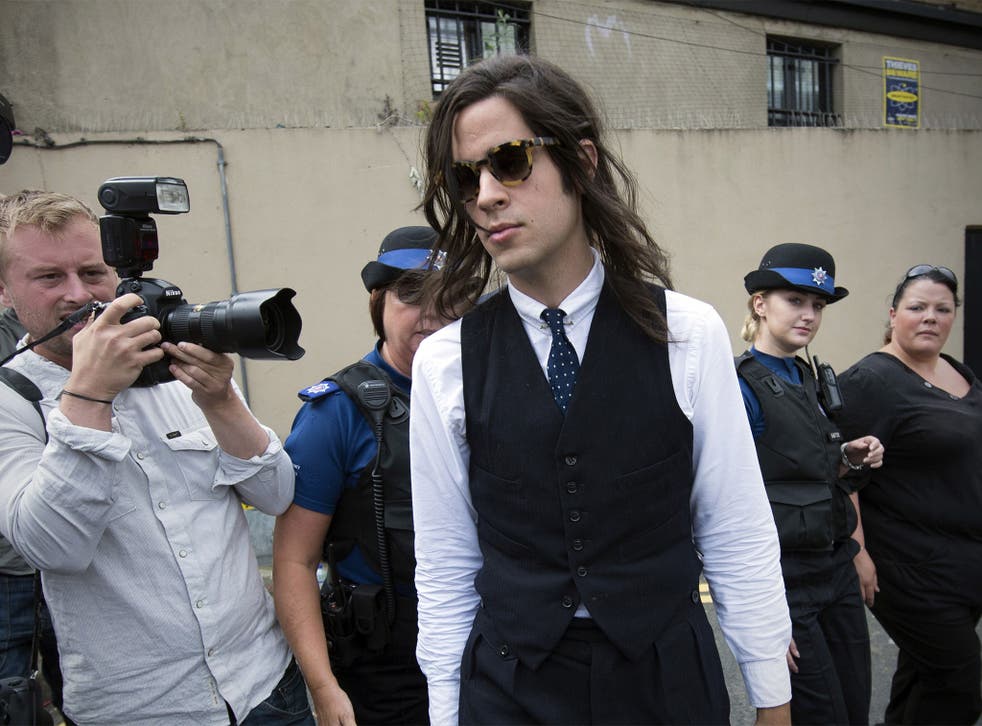 For a woman whose short life had been publicly played out on Twitter and in the pages of celebrity magazines, the final weekend of Peaches Geldof was remarkable only for its mundane domesticity.
After coming home alone from shopping in London, she watched the US drama True Detective and called her friends. Plans for a day out the next day with members of her family were scuppered because of the bad weather but when her father-in-law later dropped off her one-year-old son, Phaedra, that Sunday afternoon in April to her house in Kent, nothing appeared to be amiss.
Yet at some point that evening it appears that Ms Geldof went to a black cloth bag hidden inside a cupboard in which she had secretly stored nearly seven grams of unusually pure heroin worth up to £550. She injected herself with a fatal dose with her youngest son in the room next door.
The syringe filled with the residue of that fatal dose was found in a box filled with sweets by the side of her bed in a spare room, the inquest into the death of the 25-year-old was told yesterday. In places around the four-bedroom houses, police officers later found nearly 80 syringes – some used, some not – and spoons that had been used in the preparation of drugs.
Peaches Geldof - a life in pictures

Show all 31
Ms Geldof's mother, Paula Yates, had died of a heroin overdose in 2000 and the inquest in Gravesend heard yesterday that Ms Geldof had posted a picture of the two of them together online at 6.17pm – with the comment "me and my mum" – one hour and 40 minutes before her last known conversation.
The private picture of Peaches Geldof emerged yesterday as a mother of two young children who had returned to using heroin after two-and-a-half years of methadone treatment and counselling.
She had spoken about her drug abuse previously, but had described it as youthful experimentation. "Yeah, I've taken drugs. Yes, I have had experiences, and a few of those experiences were unsavoury, not ones I want to repeat, but I was growing up, I wanted the experience," she said in a 2009 interview. "It made me feel sick. I wasn't hugely into drugs, and I'm sober now…. I'm not Amy Winehouse. I never have been. I wasn't a crackhead."
Ms Geldof had used the opportunities afforded her as the child of two celebrities to have her own career in the public eye, founding a magazine with the former Loaded editor James Brown in the United States. She had her own column in the Daily Telegraph from the age of 14.
In a statement after her death, Peaches' father Bob Geldof, the former Boomtown Rat, said: "We are beyond pain. She was the wildest, funniest, cleverest, wittiest and the most bonkers of all of us. Writing 'was' destroys me afresh. What a beautiful child. How is this possible that we will not see her again? How is that bearable?"
Her second marriage to Thomas Cohen, a musician, appeared to have tempered her reputation for wild partying. Pictures of her two children, Astala, two, and one-year-old Phaedra, adorned her Twitter page.
Ms Geldof – who also worked as a model and television presenter – had been free of heroin in November 2013. She had been trying to reduce the dosage of methadone, a heroin substitute, but was finding it difficult, the inquest heard.
Mr Cohen, a musician, found the body of his wife slumped forward on the edge of the bed on Monday afternoon when he returned to the house after staying with his parents in south-east London over the weekend. Her left arm was draped over an open laptop computer, while a knotted pair of tights was found underneath her body.
Mr Cohen told the inquest yesterday that he had previously seen his wife flushing heroin she had retrieved from the loft of their home in Wrotham, Kent down the toilet. After that he searched the loft himself, but could not find anything.
She had been having weekly drug tests which she told her husband were negative. He said, however, that he had found a message on her phone in February which indicated that she was using drugs again. A post-mortem examination found a puncture mark on the front of her right elbow and another on her right thigh.
Detective Chief Inspector Paul Fotheringham, who led the investigation into her death, said the drugs found had a purity of 61 per cent, far beyond the usual street level of about 26 per cent. Her tolerance to the drug would have dropped during the months that she had stopped taking it, the inquest was told.
In a report, forensic scientist Dr Emma Harris said: "Persons taking heroin on a regular basis develop a tolerance to the drug, and such individuals can use doses that would be toxic, or fatal, to people with no tolerance.
"However, tolerance to heroin and other opiate drugs appears to be lost fairly rapidly when users cease to use the drug, and deaths commonly occur in people who have previously been tolerant and have returned to using heroin."
The coroner Roger Hatch concluded that Ms Geldof's death was drugs-related and that heroin had played a part in her death. "It's said that the death of Peaches Geldof-Cohen is history repeating itself but this not entirely so. By November last year she had ceased to take heroin as a result of the considerable treatment and counselling that she had received.
"This was a significant achievement for her but for reasons we will never know prior to her death she returned to taking heroin."
Register for free to continue reading
Registration is a free and easy way to support our truly independent journalism
By registering, you will also enjoy limited access to Premium articles, exclusive newsletters, commenting, and virtual events with our leading journalists
Already have an account? sign in