Penelope Cruz clarifies Israel-Gaza comments after being labelled an anti-Semite: 'I wish for unity, and peace'
Husband Javier Bardem follows suit by issuing a separate statement explaining his position after they were criticised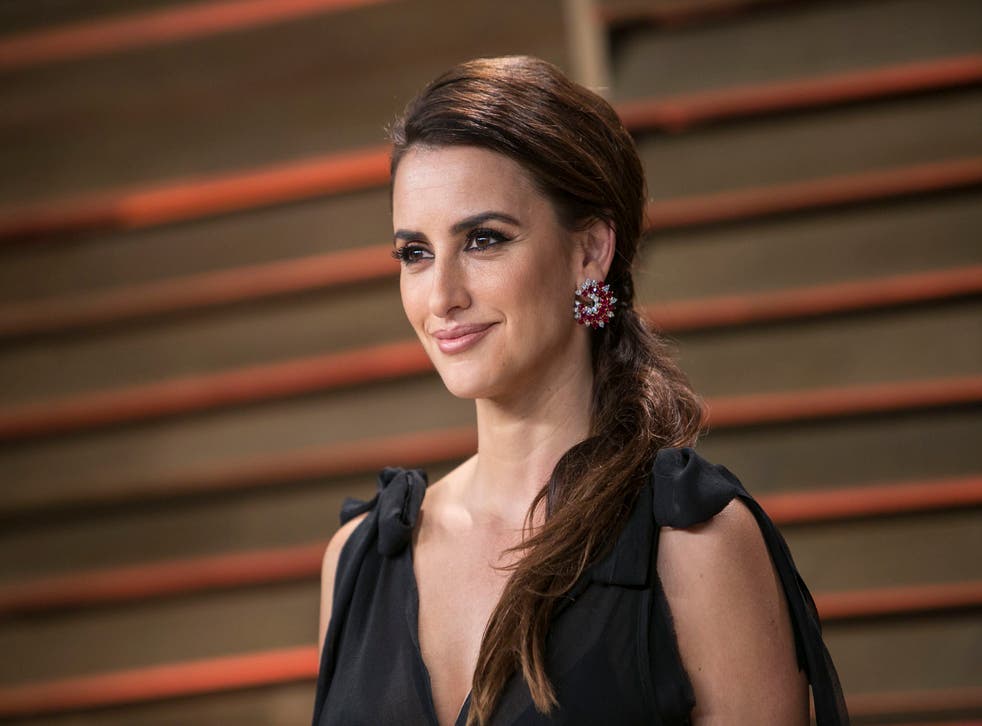 Penelope Cruz has issued a statement clarifying a strong-worded letter condemning Israel's military intervention in Gaza as "genocide".
In a statement published by USA Today, the actress explained her "only wish and intention" in signing the group letter was to promote "peace in both Israel and Gaza" while highlighting that she is "not an expert" and this is a "complex" situation.
She added: "I don't want to be misunderstood on this important subject. I'm not an expert on the situation and I'm aware of the complexity of it. My only wish and intention in signing that group letter is the hope that there will be peace in both Israel and Gaza.
"I am hopeful all parties can agree to a ceasefire and there are no more innocent victims on either side of the border. I wish for unity, and peace... I believe in a civilization that can be capable of bringing the courage to have a world where humans can live side by side."
Her husband, actor Javier Bardem, followed suit by issuing a separate statement clarifying his position on the matter, adding: "My signature was solely meant as a plea for peace. Destruction and hatred only generate more hatred and destruction."
Earlier this week, the couple signed a group letter, along with some of Spain's biggest names in the entertainment industry including film director Pedro Almodovar, calling for a stronger response by the European Union to stop Israel's military operation in the Gaza Strip.
The letter stated that Israel "humiliates, detains, and tramples on the rights of the Palestinian population in all of the West Bank every day, also causing many deaths" and destroying homes while "the international community does nothing".
The famous on Israel-Gaza

Show all 21
The letter sparked a strong reaction on social media and was branded "anti-Semite" by conservative commentator Ben Shapiro, who tweeted: "Sad that Javier Bardem and Penelope Cruz are anti-Semites, but not unexpected given Spain's sky-high Jew-hatred."
Responding to the criticism, Bardem added:"I am now being labeled by some as anti-Semitic, as is my wife (Cruz) - which is the antithesis of who we are as human beings. We detest anti-Semitism as much as we detest the horrible and painful consequences of war."
This is not the first time the actor, who won an Oscar for his performance in "No Country for Old Men", speaks about the conflict.
Last week, in an op-ed for Spanish newspaper El Diario, Bardem wrote: "I can't understand this barbarism, even more cruel and incomprehensible considering all of the horrible things the Jewish people have gone through in the past."
He added: "Yes, I'm outraged, ashamed and hurt by all of this injustice and human beings getting killed. Those children are our children. It's horrendous."
Register for free to continue reading
Registration is a free and easy way to support our truly independent journalism
By registering, you will also enjoy limited access to Premium articles, exclusive newsletters, commenting, and virtual events with our leading journalists
Already have an account? sign in
Register for free to continue reading
Registration is a free and easy way to support our truly independent journalism
By registering, you will also enjoy limited access to Premium articles, exclusive newsletters, commenting, and virtual events with our leading journalists
Already have an account? sign in