Penelope Curtis quits the Tate Britain: Director departs as critics claim her reign 'didn't quite work'
Dr Curtis will take up a role at Lisbon's Calouste Gulbenkian Museum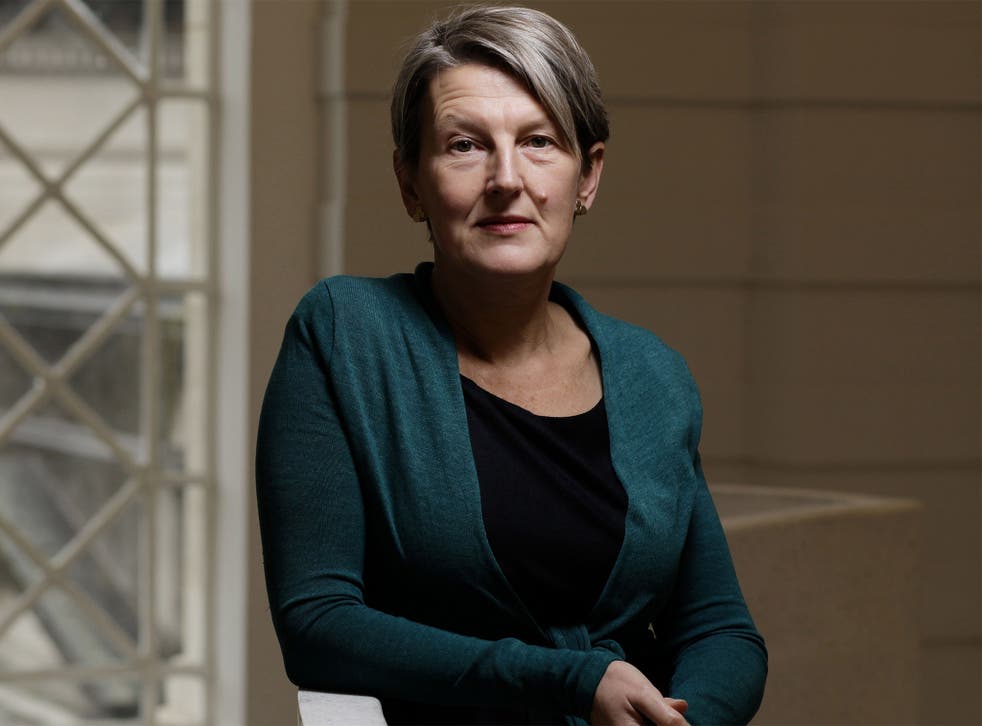 With blockbuster exhibitions of Turner, Lowry and the Pre-Raphaelites under her belt, Penelope Curtis has had her successes. But after the director of the Tate Britain announced her departure, the criticism of her failures may be ringing in her ears following a reign that in critics' eyes "didn't quite work".
Dr Curtis will leave after five years and head to Lisbon to become the first British director of the Calouste Gulbenkian Museum, after a mixed reign at the home of British art.
The Portuguese museum announced the news that Dr Curtis would take up the role in the autumn.
News she was to leave for Portugal "has been rumbling around the art world for a few days," one art world insider said. "Head of Tate Britain is a tough job, and it didn't quite work for her. This appointment should suit her better."
The 53-year-old sculpture expert, who was the first woman to take the job, oversaw the £45m redevelopment of the Millbank site and the chronological rehang of the permanent collection. Some of the gallery's most successful exhibitions, on artists including Turner, Lowry and the Pre-Raphaelites, were staged during her reign.
Yet her reign also attracted detractors. The attacks became public a year ago when critics Waldemar Januszczak – who said she had been a "disaster" – and Brian Sewell called for her to leave the institution.
The attacks prompted artists including Phyllida Barlow and Richard Deacon to support the beleaguered director, with critic Richard Dorment saying the gallery was "lucky to have her".
Shows including Ruin Lust and Art Under Attack were criticised. The current exhibition, Sculpture Victorious saw the knives sharpened again. Following the opening, The Spectator also dubbed her reign a "disaster" and said that she "must certainly go now".
One art expert agreed the director's tenure had not always been positive: "She is scholarly and prim but also quite quirky and maverick," they said, adding: "However, she's rather lacking in the popular touch, as a curator and with people. I like her but this was not always a happy appointment."
At the Gulbenkian, Dr Curtis will succeed João Castel-Branco Pereira, who had the role from 1998 to 2014.
Before Tate Britain, she ran the Henry Moore Institute in Leeds. "I look forward to working in Portugal and working with a strong institution which is looking for change," Dr Curtis said, adding she would look to "make more of its context and position, especially in relation to the neighbouring Modern Art Centre".
Register for free to continue reading
Registration is a free and easy way to support our truly independent journalism
By registering, you will also enjoy limited access to Premium articles, exclusive newsletters, commenting, and virtual events with our leading journalists
Already have an account? sign in
Register for free to continue reading
Registration is a free and easy way to support our truly independent journalism
By registering, you will also enjoy limited access to Premium articles, exclusive newsletters, commenting, and virtual events with our leading journalists
Already have an account? sign in
Join our new commenting forum
Join thought-provoking conversations, follow other Independent readers and see their replies