Percy Sledge dies: Soul star and singer of 'When a Man Love a Woman' loses fight with cancer
Former hospital orderly rose to become a national star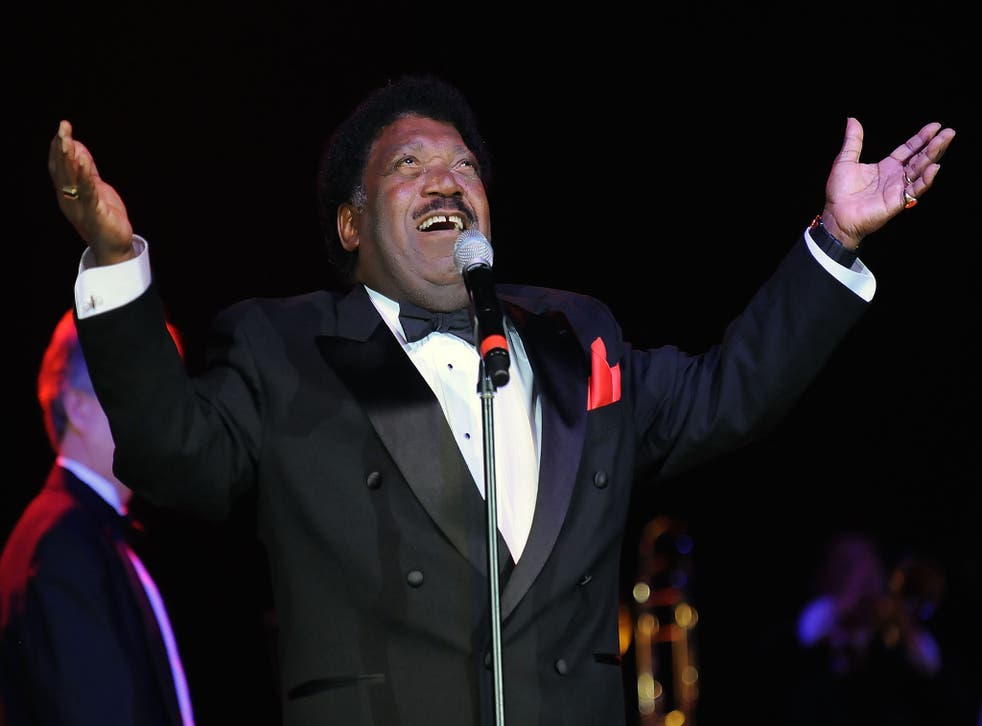 Percy Sledge, the one-time hospital orderly whose haunting ballad about his broken heart propelled him to lingering fame as the forlorn voice behind the song "When a Man Loves a Woman", has died.
The R&B star, who had been performing for 50 years, died in a hospice in Baton Rouge, Louisiana, after he was diagnosed with liver cancer last year, his agent said. He was 74.
The Alabama-born singer had a dozen hits with the leading rhythm and blues label Atlantic Records but his musical legacy was defined by the single he recorded in 1966 while working by day in a hospital and playing by night with his band, the Esquires Combo.
The precise genesis of "When a Man Loves a Woman" remains elusive but Sledge insisted that his powerful examination of jilted love was inspired by a girlfriend of three years who had left him in favour of a modelling job in Los Angeles in 1965.
Explaining how he one night asked his bandmates to play a slow blues backing while he improvised the lyrics to what became his greatest hit, Sledge once explained: "I didn't have any money to go after her, so there was nothing I could do try and get her back."
The singer and his colleagues were signed by Alabama DJ and music producer Quin Ivy, who recorded the song and approached Atlantic. The record label in turn signed Sledge and released the track, which promptly became a huge hit - securing number one in the United States.
It was the first number one hit from Alabama's burgeoning Muscle Shoals studio, where Aretha Franklin and the Rolling Stones among others would record.
With its singer seemingly on the point of being overcome by his anguish throughout, the song is considered one of the most impassioned and heartfelt performances in modern music. Atlantic's executive Jerry Wexler later called the song "a transcendent moment" and "a holy love hymn".
Sledge, a former cotton worker, said he had been shaking like a leaf when he recorded the song but was inspired by the "same melody that I sang when I was out in the fields". He added: "I just wailed out in the woods and let the echo come back to me."
Despite vast sales and renown, Sledge had minimal financial gain from the song after he signed over the rights to his two fellow band members - Calvin Lewis and Andrew Wright - who had written the music.
The act of generosity cost Sledge a minimum of several hundred thousand dollars.
In a later interview he said: "Worst decision I ever made. But I am not at all bitter. I figure if God wanted me to do what I did, and say what I did to tell those guys they could have the song, then I'll leave it that away."
The singer nonetheless received a lasting flourish of success from the song after it was the subject of multiple cover versions and featured in the scores for movies including the Vietnam War film Platoon as well as the backing tune for a 1980s Levis ad in Britain.
Sledge, who gave an average 100 performances a year during his career, remained in demand throughout his life and was inducted into the Rock and Roll Hall of Fame in 2005. His citation said his most famous song had "raised the bar for soul balladeering for all time".
Register for free to continue reading
Registration is a free and easy way to support our truly independent journalism
By registering, you will also enjoy limited access to Premium articles, exclusive newsletters, commenting, and virtual events with our leading journalists
Already have an account? sign in
Register for free to continue reading
Registration is a free and easy way to support our truly independent journalism
By registering, you will also enjoy limited access to Premium articles, exclusive newsletters, commenting, and virtual events with our leading journalists
Already have an account? sign in
Join our new commenting forum
Join thought-provoking conversations, follow other Independent readers and see their replies