Peter Stringfellow begs Nigel Farage to un-resign and offers punters free lapdances to celebrate Conservative election victory
The strip-club owner is really, really happy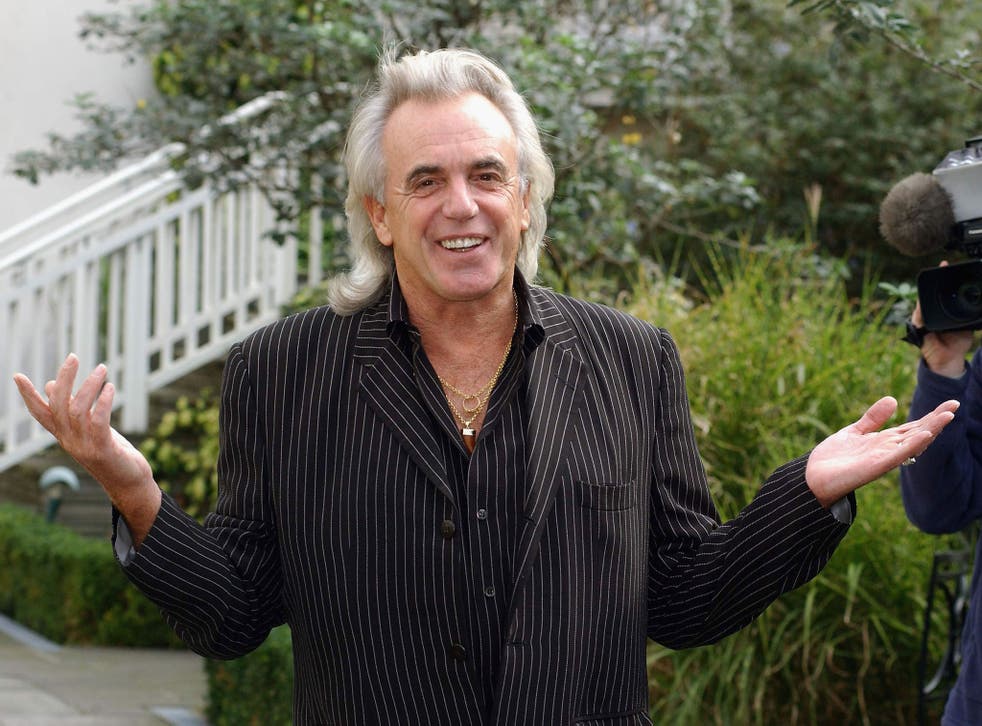 If you thought nobody could be happier than David Cameron today, you clearly haven't visited Peter Stringfellow's Twitter page.
Strip-club owner Stringy, 74, is so overwhelmed with joy at David Cameron's election victory that he's offering free shots and lapdances to people who come to his clubs.
He was touted as a potential Tory candidate for Mayor of London in 2007 and again as a candidate in Nick Clegg's constituency, but he rejected the idea, saying that he needed to conserve his energy for his then 24-year-old fiancé.
The nightclub owner is a regular guest at Tory fundraisers, such as the Summer Ball.
General Election 2015: The alternative power list

Show all 19
He said of a potential political career: "It has opened my mind to the possibility and the idea of going back to my home city and taking him on would be my first choice.
"Everybody knows my clubs are full of beautiful girls taking their clothes off. I don't want to be Hugh Hefner... so a bit later on in life I like the idea of going into politics and I think I could contribute the reality."
Anyhow, Stringfellow - who has given money to the Conservative party - is so delighted that Cameron has been returned to No. 10, he wants to spread the wealth a bit.
He even personally congratulated the PM:
However, Stringy's jubilations were somewhat dampened by Nigel Farage relinquishing leadership of Ukip after losing bid to become MP for South Thanet.
He urged Farage to reconsider his decision, believing it to be a mistake.
But he didn't stop at that - Stringfellow welcomed the idea of a seat in the House of Lords for the pint-waving politician.
Despite it not really being his politics, Stringfellow also spared a few crumbs of sympathy for departing Lib Dem leader Nick Clegg and Labour's outgoing Ed Miliband.
It's safe to say that many people across the country will want a stiff drink tonight.
Register for free to continue reading
Registration is a free and easy way to support our truly independent journalism
By registering, you will also enjoy limited access to Premium articles, exclusive newsletters, commenting, and virtual events with our leading journalists
Already have an account? sign in
Register for free to continue reading
Registration is a free and easy way to support our truly independent journalism
By registering, you will also enjoy limited access to Premium articles, exclusive newsletters, commenting, and virtual events with our leading journalists
Already have an account? sign in
Join our new commenting forum
Join thought-provoking conversations, follow other Independent readers and see their replies