The Independent's journalism is supported by our readers. When you purchase through links on our site, we may earn commission.
Adam Lambert: Petition to prevent singer performing in Singapore over 'promotion of LGBT rights' gets 20,000 signatures
A rival petition has also been launched criticising the 'obvious sexual orientation discrimination'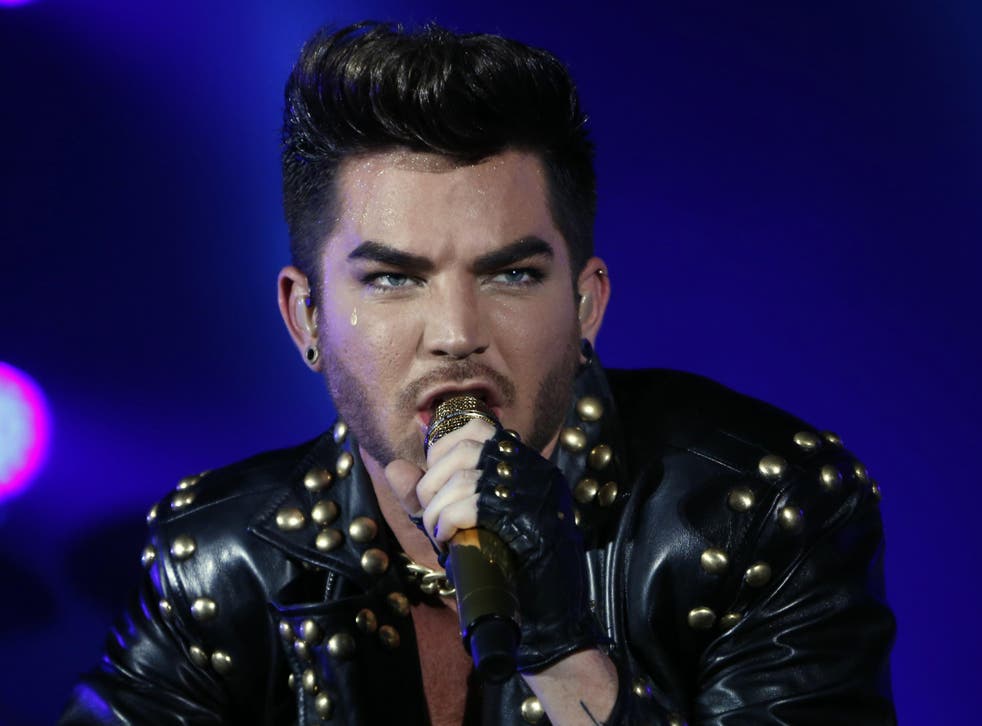 A group of "concerned citizens" have launched a petition to prevent the singer Adam Lambert performing in Singapore on the grounds of his "promotion of LGBT rights" and "sexualised" performances.
Lambert has been scheduled to headline the popular Countdown 2016 concert on News Years Eve in Singapore, which is also televised live.
However the decision was met with opposition by a group who claim to be "concerned citizens and parents".
Saying the singer is "hardly the kind of performer to send off our historic Jubilee year", the petition calls on concert organisers' MediaCorp and the Singapore government to remove the singer from the line-up.
"Singaporeans can enjoy a good show with their consciences being affronted by lewd acts in the name of entertainment.
"In addition, a simple online search would reveal that he is well-known for his active promotion of a highly sexualised lifestyle and LGTBT rights, of which are contrary to mainstream Singaporean values."
People news in pictures

Show all 18
The petition, which has so far garnered over 20,000 signatures references that Lambert, who is openly gay, has previously kissed a man on stage.
They argue allowing him to perform would show "disregard" for Singapore's citizens who have "consistently resisted the promotion of western liberal ideas about family values and societal models".
LGBT rights are a divisive issue in Singapore, as technically sex between men continues to be a criminal act.
Last year an issue of the Archie comic book series was banned in the country as it depicted same-sex marriage.
However, this year the LGBT rights movement Pink Dot saw a record number at their annual rally.
A rival petition has also been started to support Lambert's performance in the country.
The petition on the same website states: "We, the moral majority of Singapore utterly denounce and condemn the obvious sexual orientation discrimination demonstrated by the other petition."
The appeal reached over 24,000 signatures and has now closed saying they reached their target.
A spokesperson for Stonewall told The Independent: "While there has been great progress for LGBT equality around the world, huge challenges still remain. Sex with some of the same sex is illegal in 76 countries and punishable by death in 10. It's great, therefore, to see that so many spoke out in support of Adam Lambert and against discrimination."
Lambert shared a link to this petition on his Facebook page, alongside a statement which said, "I am a uniter, not a divider, and I believe in celebrating the human heart and spirit… the tour is based primarily on new material, and it promises to be a thoughtful and sophisticated insight into the pursuit of happiness and self-worth."
Register for free to continue reading
Registration is a free and easy way to support our truly independent journalism
By registering, you will also enjoy limited access to Premium articles, exclusive newsletters, commenting, and virtual events with our leading journalists
Already have an account? sign in
Register for free to continue reading
Registration is a free and easy way to support our truly independent journalism
By registering, you will also enjoy limited access to Premium articles, exclusive newsletters, commenting, and virtual events with our leading journalists
Already have an account? sign in
Join our new commenting forum
Join thought-provoking conversations, follow other Independent readers and see their replies