Petra Kvitova knife attack: Two-time Wimbledon champion 'to have surgery on 'severe' injury after being stabbed
Petra Kvitova was attacked in the early hours at her home in the eastern Czech town of Prostejov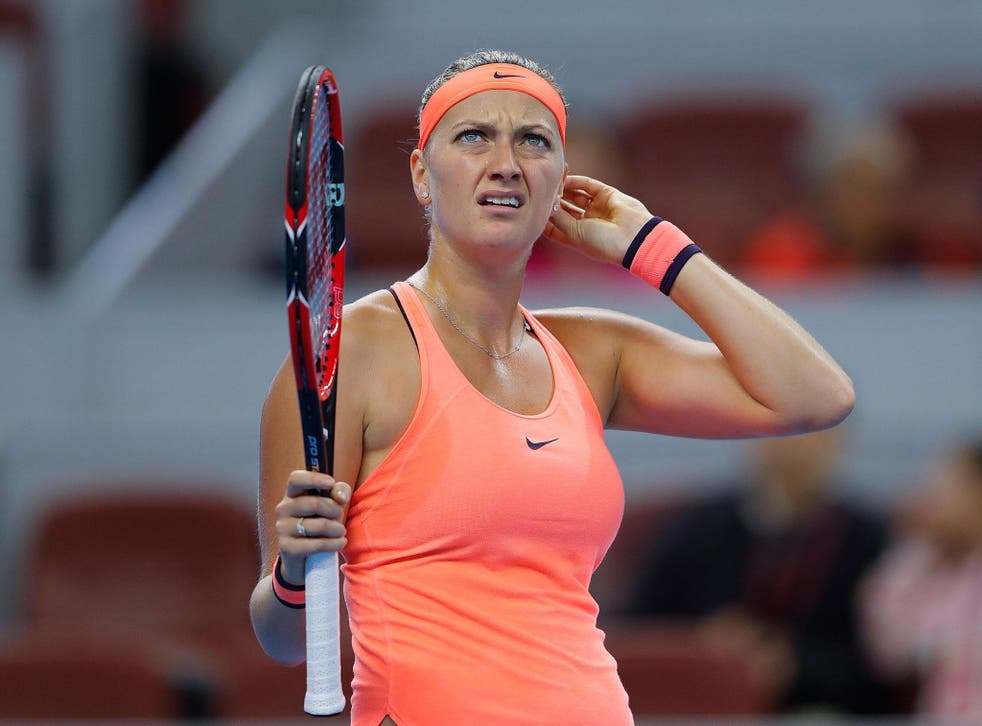 Two-time Wimbledon champion Petra Kvitova says she is "fortunate to be alive" after suffering a "severe" injury in a knife attack at her home in the eastern Czech town of Prostejov.
Ms Kvitova, 26, from the Czech Republic, suffered knife wounds to the tendons in her left hand, but while her injuries are not life-threatening, she does require surgery in order to repair the damage after meeting with specialists.
Writing in a statement on her Facebook page, Ms Kvitova revealed that the injuries she suffered are serious and could threaten her future in tennis, with the Czech predominantly left-handed.
"Today I was attacked in my apartment by an individual with a knife," Ms Kvitova wrote. "In my attempt to defend myself, I was badly injured on my left hand. I am shaken, but fortunate to be alive. The injury is severe and I will need to see specialists, but if you know anything about me I am strong and I will fight this."
Police have confirmed that the individual responsible, believed to be a man who is about 35 years old, remains at large.
A police spokesman, Frantisek Korinek, told blesk.cz: "Today before half past eight in the morning, a 26-year-old woman was attacked near Prostejov. The unidentified perpetrator broke into the apartment using a ruse."
Karel Tejkal, Ms Kvitova's publicist, confirmed that she had suffered non-life-threatening injuries and was being treated by doctors after a person wielding a knife attacked her in what was described as a burglary.
The current world No 11 triumphed at Wimbledon in 2011 and 2014, beating Victoria Azarenka and Eugenie Bouchard respectively to claim her two Grand Slam championships to date. It is not yet known if her injuries are career-threatening.
Ms Kvitova was forced to pull out of next month's Hopman Cup late last night and took to Twitter to confirm her withdrawal, though she wrote that this was due to her failure to recover from a foot injury.
"I am so disappointed I will be unable to play at the Hopman Cup," she wrote.
"The results of a scan have confirmed that my foot is healing but not as quickly as we would have liked."
Ms Kvitova was due to compete with Adam Pavlasek to represent the Czech Republic at the Hopman Cup from 1 January, but had already ruled herself out of the competition before the attack took place. Facing a race against time for the Australian Open – which starts on 16 January in Melbourne – Ms Kvitova is now unlikely to feature in the first Grand Slam of the year.
Her place in the Hopman Cup has been filled by Lucie Hradecka.
Join our new commenting forum
Join thought-provoking conversations, follow other Independent readers and see their replies