PewDiePie decides against deleting YouTube channel
'You know when you make a joke and it just blows up way bigger than you ever imagine,' says the YouTube star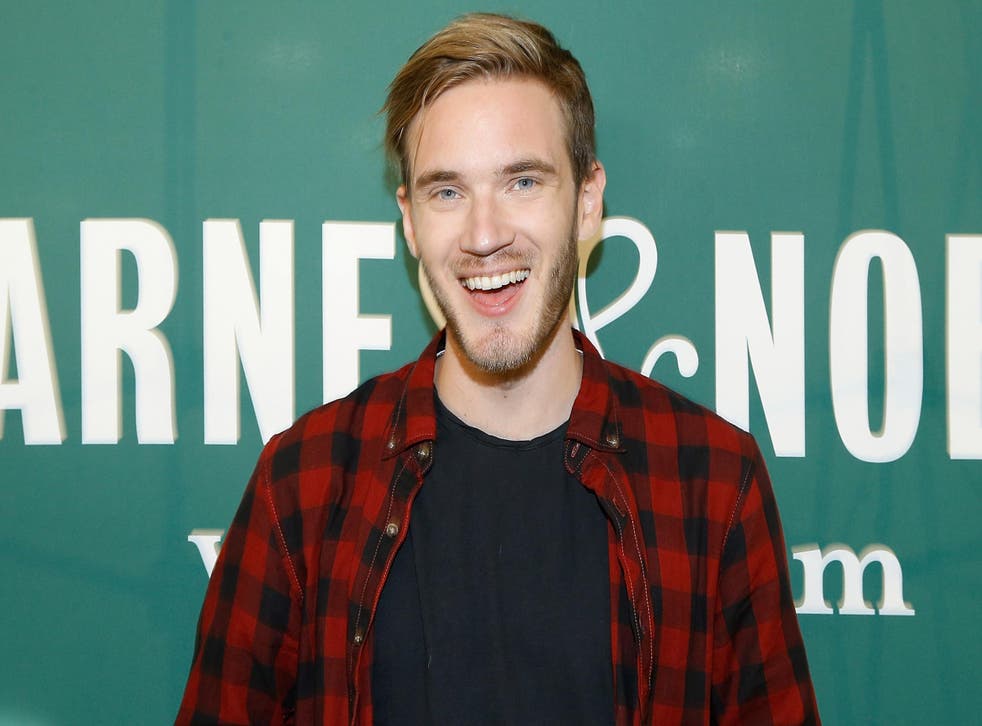 It turns out PewDiePie had been trolling his fans all along. In actual fact, the Swedish social media star, who has the most-subscribed account on YouTube, has announced he will not be deleting his account after all.
PewDiePie, whose real name is Felix Kjellberg, shocked his avid fans when he announced he would be deleting his channel when he reached 50 million subscribers. In a video posted on his account, the 27-year-old claimed the site was attempting to "kill" his channel and he had seen his video views decline.
After he reached the magic number of 50 million, PewDiePie told fans he would be deleting his channel at 5 pm GMT on Friday. However in a cunning ploy to fulfil his side of the deal, he then posted a video titled "deleting my channel" in which he decided to delete his secondary channel called Jack Septiceye2 instead.
"You know when you make a joke and it just blows up way bigger than you ever imagine. This was covered by media everywhere - the fact that I said I was going to delete my channel".
Forbes' Highest-Paid YouTubers of 2016

Show all 10
"That was it," he then chipped in. "That was the joke."
In PewDiePie's initial video claiming he would be deleting his account, he suggested the social media site promoted clickbait and "recommended videos".
"YouTube is trying to kill my channel. It is clear. It is happening if you watch my analytics. It is all going down," he told viewers. "I've decided the only way to stop my channel from dying - I know you are going to think I am joking - but I am going to delete my channel."
Neverthless, YouTube told The Independent there were no decreases in creators subscriber numbers beyond what routinely happens.
"Some creators have expressed concerns around a drop in their subscriber numbers," a spokesperson said in a statement. "We've done an extensive review and found there have been no decreases in creators subscriber numbers beyond what normally happens when viewers either unsubscribe from a creator's channel or when YouTube removes spammed subscribers. We do the latter to ensure that all creator subscriber numbers are accurate."
PewDiePie, who is famed for his expletive-ridden monologues and over-the-top delivery style, has been the most subscribed user on YouTube since 15 August 2013 - although his channel was briefly surpassed in November and December 2013 by YouTube's Spotlight channel.
Last week, Forbes named him the he highest-paid YouTuber for the second year in a row. He earned $15 million (£11.8 million) over the past year, almost double the figure earned by Roman Atwood, who was second on the list.
Register for free to continue reading
Registration is a free and easy way to support our truly independent journalism
By registering, you will also enjoy limited access to Premium articles, exclusive newsletters, commenting, and virtual events with our leading journalists
Already have an account? sign in
Register for free to continue reading
Registration is a free and easy way to support our truly independent journalism
By registering, you will also enjoy limited access to Premium articles, exclusive newsletters, commenting, and virtual events with our leading journalists
Already have an account? sign in
Join our new commenting forum
Join thought-provoking conversations, follow other Independent readers and see their replies