Pharrell Williams apologises for wearing 'red face' Native American headdress on Elle cover
The musician says that he "respects and honours every kind of race, background and culture"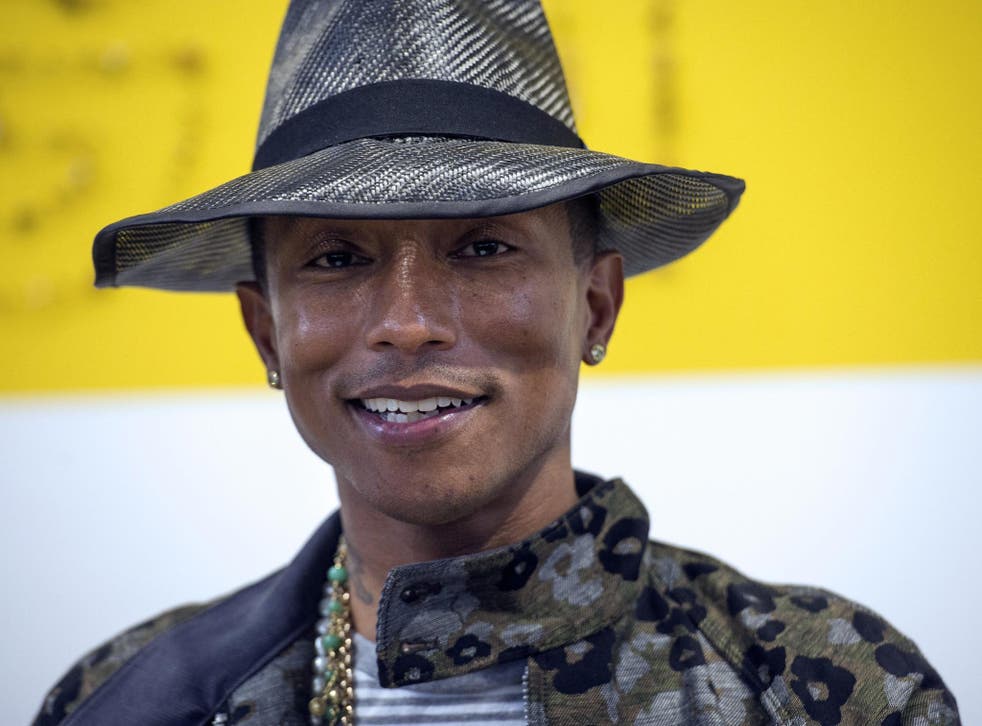 Pharrell Williams has apologised for wearing a feather headdress on the cover of British Elle.
The move prompted a Twitter backlash, triggering a #NotHappy hashtag as fans bemoaned his decision to wear the Native American war bonnet.
"I am genuinely sorry," Williams told Buzzfeed. "I respect and honour every kind of race, background and culture."
Elle had originally shown its pride at the styling choice, writing on its website: "We persuaded Elle Style Award winner Pharrell to trade his Vivienne Westwood mountie hat for a Native American feather headdress in his best ever shoot."
This was shortly changed to: "We persuaded [Pharrell] ... to collaborate with us on his best ever shoot."
Williams says that he has a Native American heritage. The Indian Country Media Network argue that this doesn't matter, and that the photo is still offensive.
"But having an American Indian ancestor or relative isn't a license to use that relative's culture spontaneously and without context," said in a statement on its website.
"Here's another way of looking at it: Many of the people who are appalled by this image are deeply connected to their Native culture and live it every day. If they say the picture is hurtful, it's hurtful, and a Cherokee grandmother doesn't change that."
The right to wear an eagle-feather ceremonial bonnet is earned over the course of a person's lifetime and presented as "symbols of honour and respect".
It is used by only 12 of the United States' 562 federally recognised tribes.
Williams has been the focus of controversy before, having been accused of misogyny over his collaborative hit single with Robin Thicke, "Blurred Lines".
However, he denies the video was sexist or offensive.
"What does the line suggest, 'I know you want it?' Is it sexually suggestive when a car salesman says to a person who buys a car, 'I know you want it?'" he said to Channel 4.
"Does that make it off limits for me to use it in a song, especially when the overarching context is that there are good women who also have bad thoughts?"
"If a good woman can have sexual thoughts, is it wrong for a man to have a correct guess that a woman might want something?"
Join our new commenting forum
Join thought-provoking conversations, follow other Independent readers and see their replies