Pharrell Williams at Davos: 'We are literally going to have humanity harmonise all at once'
Launching the Live Earth concert tour, the pop star made some bold claims about what a few gigs can do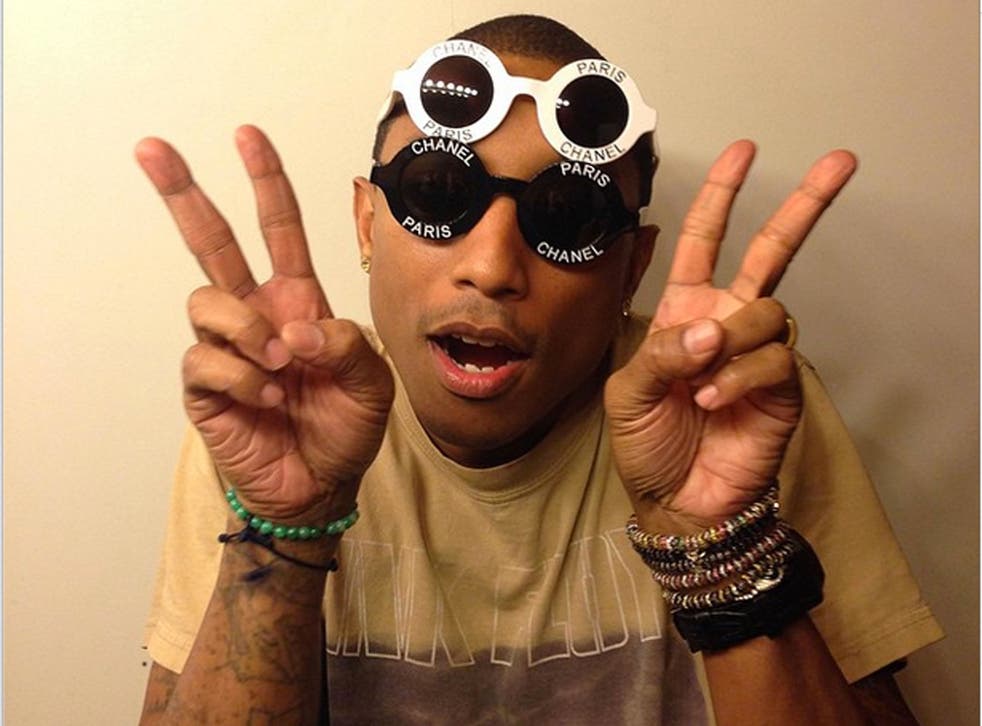 Pharrell Williams revealed details about a new concert tour at Davos, and threw in a bit of poetic license for good measure.
Speaking alongside former Vice President Al Gore at the World Economic Forum in Switzerland, Williams made the rather large promise that he was "literally going to have humanity harmonise all at once".
The Happy singer said of his new Live Earth tour: "Instead of just having people perform we literally - and I can't go into it because there are some interesting surprises coming up soon - but we are literally going to have humanity harmonise all at once."
He added: "And I am very very happy and proud to be a part of this [pause] moment for our species, we're a very precious species and if we're learned anything… it takes the perfect conditions, and we have to continue to give to that idea of it being a perfect condition in this world."
Brit Awards 2015 nominees

Show all 45
Even Gore looked slightly confused, but he said: "The purpose is to have a billion voices with one message, to demand climate action now."
Williams has long been an outspoken campaigner against climate change. "You would have pundits and comedians who didn't understand global warming," he said of playing Live Earth in Brazil in 2007, "and we were often ridiculed. We wanted to do something very different this time."
Register for free to continue reading
Registration is a free and easy way to support our truly independent journalism
By registering, you will also enjoy limited access to Premium articles, exclusive newsletters, commenting, and virtual events with our leading journalists
Already have an account? sign in
Register for free to continue reading
Registration is a free and easy way to support our truly independent journalism
By registering, you will also enjoy limited access to Premium articles, exclusive newsletters, commenting, and virtual events with our leading journalists
Already have an account? sign in
Join our new commenting forum
Join thought-provoking conversations, follow other Independent readers and see their replies