Phil Spector prison mugshots are released
The music producer is currently serving 19 years in prison for murder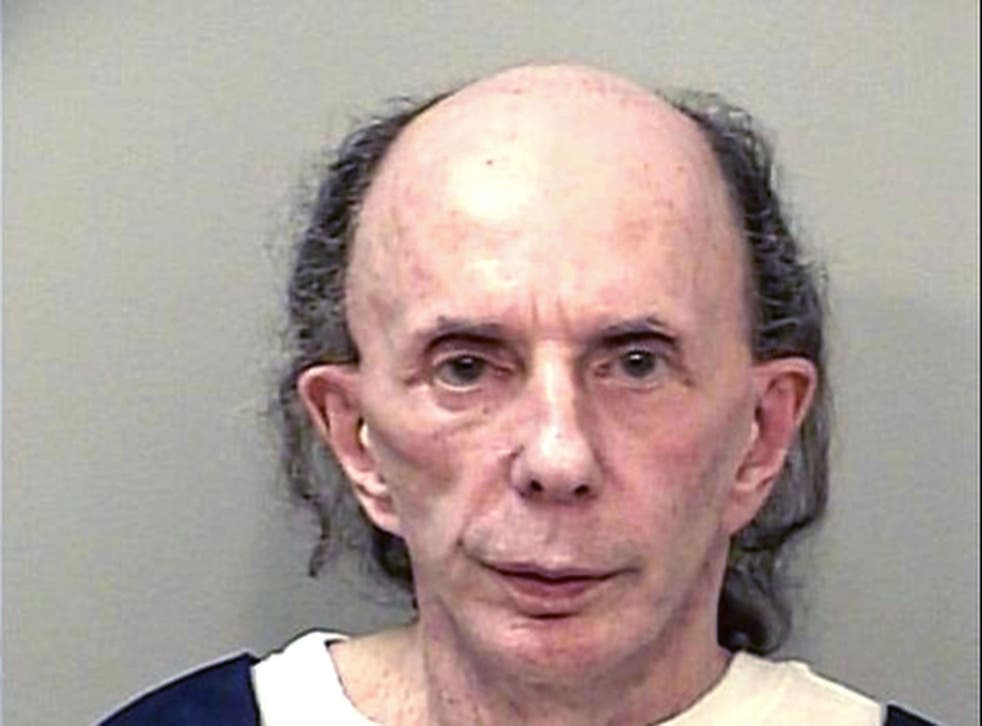 Two new pictures have emerged of Phil Spector taken in prison, showing a marked difference in his appearance.
The most recent photograph dated 28 October 2013, depicting the former music producer staring straight into the camera, was taken when Spector was moved to the California Heath Care Facility in Stockton, which provides medical and mental health care to the state's most unwell inmates.
California Department of Corrections spokeswoman Terry Thornton said state medical privacy regulations prevented her from discussing details of Spector's health.
The second picture was taken on 24 July 2013 and shows him smiling.
The 73-year-old is serving 19 years to life over the shooting of actress Lana Clarkson at his California mansion in 2003. He was found guilty of second-degree murder for which he was sentenced to 15 years in prison and an additional four years for personal use of a gun.
Spector always denied the allegations. He wore a series of much-talked-about wigs throughout his trial.
In 2013, an HBO film called Phil Spector offered a fictionalised account of the murder and trial. Al Pacino starred as the music producer and Helen Mirren as the defence lawyer.
Spector is credited with creating the "Wall of Sound" recording technique, which merged vocal harmonies with instrumental arrangements. He produced pop hits including "Be My Baby" by The Ronettes and "You've Lost that Loving Feeling" by The Righteous Brothers.