Pope Francis warns the 'destruction' of the environment is contributing to the refugee crisis
'The world's poor, though least responsible for climate change, are most vulnerable and already suffering its impact' says the Pope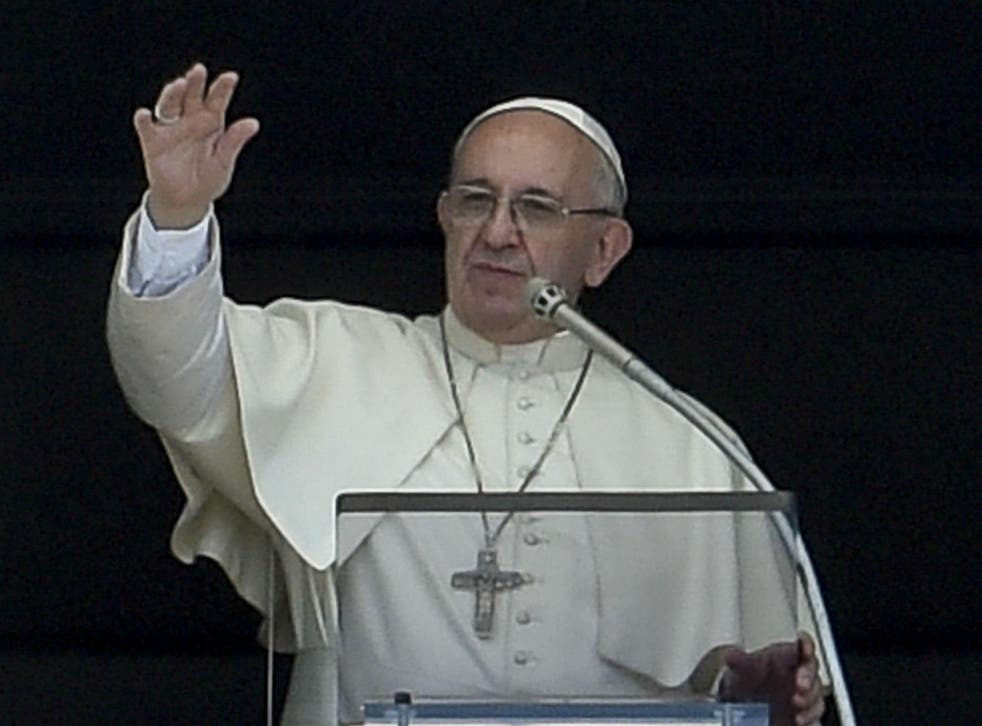 Pope Francis has called for urgent action to curb global warming and warned mankind's "destruction" of the environment is contributing to the refugee crisis.
Speaking at a press conference in Rome to mark the Catholic church's World Day of Prayer for the Care of Creation, the Pope warned that "global warming continues" and claimed it was the "most vulnerable" who are already suffering as a result.
He said: "Global warming continues, due in part to human activity: 2015 was the warmest year on record, and 2016 will likely be warmer still. This is leading to ever more severe droughts, floods, fires and extreme weather events.
"Climate change is also contributing to the heart-rending refugee crisis. The world's poor, though least responsible for climate change, are most vulnerable and already suffering its impact. "
The Pontiff blamed mankind's "irresponsible and selfish behaviour" for the "destruction of our ecosystems".
He added: "God gave us a bountiful garden, but we have turned it into a polluted wasteland of debris, desolation and filth.
"We must not be indifferent or resigned to the loss of biodiversity and the destruction of ecosystems, often caused by our irresponsible and selfish behaviour."
Speaking at the same event, Cardinal Peter Turkson, president of the Vatican's council for peace and justice, reiterated the Pope's message.
He said: "Pope Francis is asking us to be honest with ourselves and acknowledge that this is sin – sin against creation, against the poor, against those who have not yet been born.
Pope Francis gives life advice: in pictures

Show all 10
"The first step in this process is to humbly acknowledge the harm we are doing to the Earth through pollution, the scandalous destruction of ecosystems and loss of biodiversity, and the spectre of climate change, which seems nearer and more dangerous with each passing year."
Last year the Pope called for a new system of global government to tackle climate change in his encyclical, calling on world leaders to ignore the short-term outlook and look to the long-term instead.
A leading US scientist hit back at the Pope's call for action, claiming it was "raving nonsense" to try to fight climate change without also addressing the additional strain on global resources from rising populations.
The Pope has shown his support for refugees in the past. After visiting refugee camps in Lesbos in April he took three families of Syrian refugees back to the Vatican with him, saying he would be responsible for supporting them in Rome.
Join our new commenting forum
Join thought-provoking conversations, follow other Independent readers and see their replies