Pope Francis condemns the death penalty as 'inadmissable' and a 'failure'
The Pontiff criticised the death penalty as well as life imprisonment
Helen Nianias
Monday 23 March 2015 12:17 Comments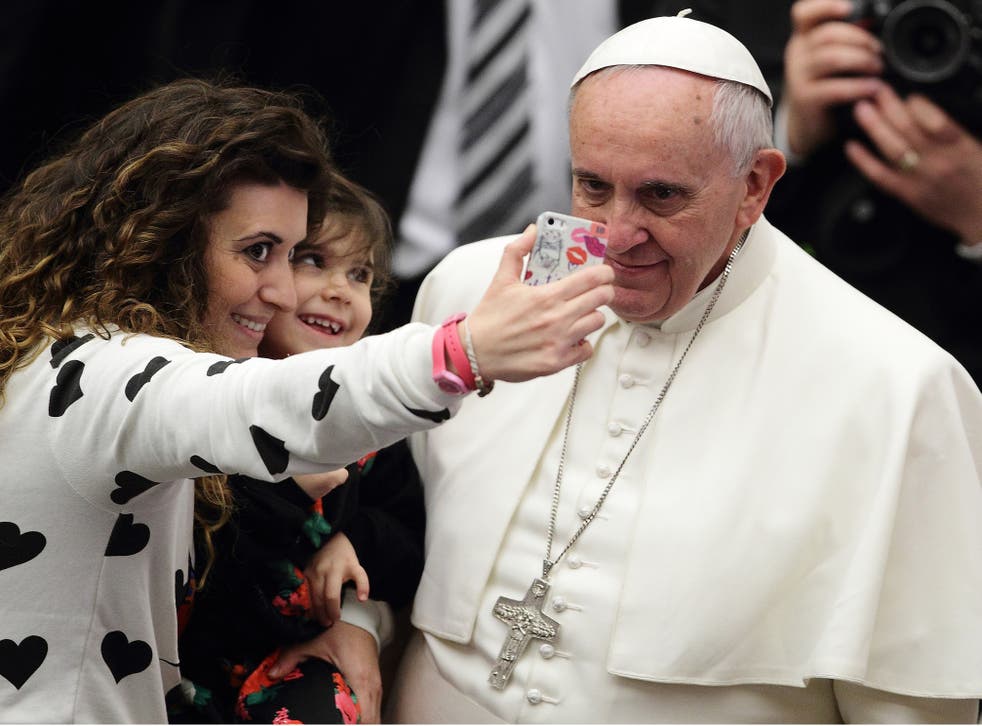 Pope Francis has dismissed the death penalty as representing "failure" and clarified the Catholic Church's stance on life imprisonment too.
Francis, who is regarded by many as a liberal Pope, said that there was no excuse for executing a prisoner, regardless of their crime.
"When the death penalty is applied, it is not for a current act of aggression, but rather for an act committed in the past," he wrote in a letter to the International Commission against the Death Penalty last week.
Francis asserted that the death penalty went directly against God's wishes and that it was unjust and vengeful.
"It is an offence against the inviolability of life and the dignity of the human person, which contradicts God's plan for man and society, and his merciful justice, and impedes the penalty from fulfilling any just objective," he wrote. "It does not render justice to the victims, but rather fosters vengeance."
Pope Francis gives life advice: in pictures

Show all 10
The statement stressed that it did not matter what the criminal had done - it is always unacceptable: "Nowadays the death penalty is inadmissible, no matter how serious the crime committed."
"For the rule of law, the death penalty represents a failure, as it obliges the state to kill in the name of justice."
Francis added that life imprisonment was a "covert death penalty" as it robbed people "of hope".
The Pope added that, despite ongoing discussions on the kindest way to kill people in countries such as the United States, that there is no good method for capital punishment whatsoever.
"There is discussion in some quarters about the method of killing, as if it were possible to find ways of 'getting it right,'" he wrote
Francis emphasised that "there is no humane way of killing another person."
In spite of Francis' fairly recent appointment and the fact it's meant to be a job for life, he has hinted that he may not remain Pontiff for much longer.
"I have the feeling that my pontificate will be brief: four or five years; I do not know, even two or three. Two have already passed," he said earlier this month.
Register for free to continue reading
Registration is a free and easy way to support our truly independent journalism
By registering, you will also enjoy limited access to Premium articles, exclusive newsletters, commenting, and virtual events with our leading journalists
Already have an account? sign in
Join our new commenting forum
Join thought-provoking conversations, follow other Independent readers and see their replies