Pope Francis says he 'doesn't mind' being Pope but wishes he could go out for a pizza unrecognised
On the two-year anniversary of his Papacy, the Pontiff opened up about the major drawback to being the sole representative of God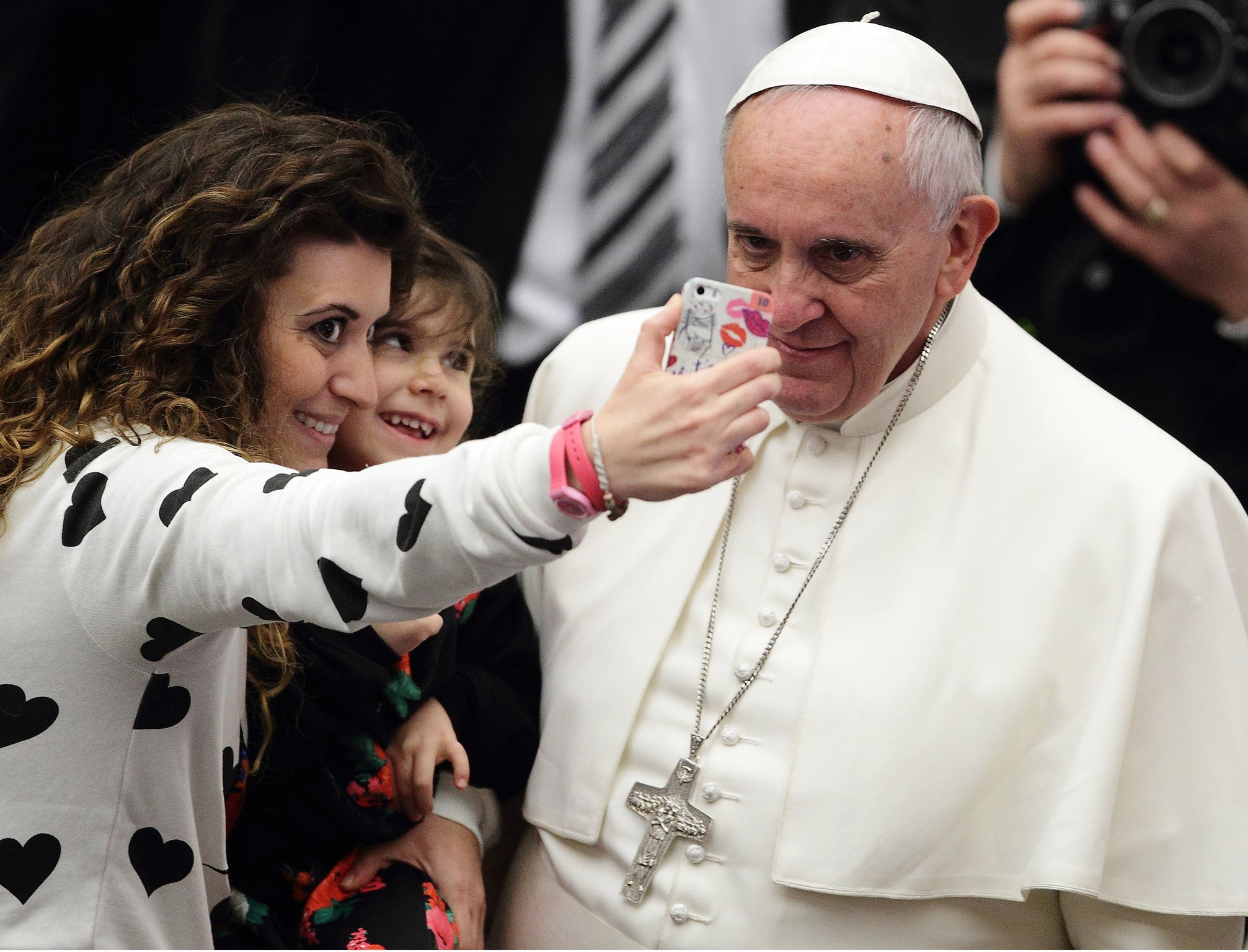 Pope Francis says being infallible is OK, but sometimes he wishes he could go and get a pizza without being harangued.
The Pontiff, who is celebrating two years of Papal rule this Friday, gave an interview with Mexican TV station Televista, in which he said he did "not mind" being Pope, but longed for anonymity.
"The only thing I would like is to go out one day, without being recognised, and go to a pizzeria for a pizza," he said.
Francis also said that he thought he'd only last as Pope for another few years. This may be seen as controversial, as the Pope traditionally serves until death and the abdication of Francis' predecessor Pope Benedict in 2013 after serving for just seven years made him part of a very small handful who have chosen to leave the post.
Pope Francis gives life advice: in pictures
Show all 10
"I have the feeling that my pontificate will be brief: four or five years; I do not know, even two or three. Two have already passed," Francis said. "It is a somewhat vague sensation. Maybe it's like the psychology of the gambler who convinces himself he will lose so he won't be disappointed and if he wins, is happy. I do not know. But I feel that the Lord has placed me here for a short time, and nothing more… But it is a feeling. I always leave the possibility open."
Reminiscing about the day he was elected Pope by the Conclave, Francis told of the first time he stood on the Vatican's Papal balcony. He said: "I did not know what to say. And you are the witnesses of everything else. I deeply felt that a minister needs the blessing of God, but also that of his people. I did not dare to ask the people to bless me. I simply said: 'Pray that God may bless me through you'."
Pope Francis recently admitted in an interview that he was a "scaredy-cat" and that he hoped if he was assassinated, that it would be painless.
Join our commenting forum
Join thought-provoking conversations, follow other Independent readers and see their replies