Pope Francis tells women to feel free to breastfeed in Sistine Chapel
'You mothers, go ahead and breastfeed, without fear'
Sunday 08 January 2017 14:13 Comments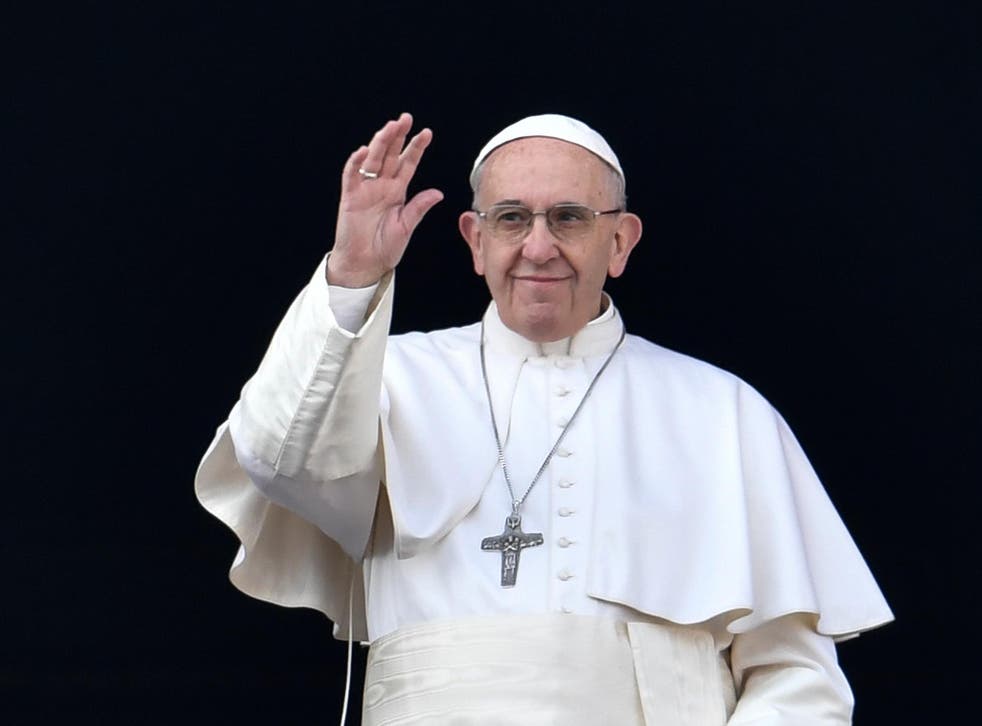 Pope Francis has told worshippers at a ceremony in the Sistine Chapel to breastfeed if they need to.
During a ceremony in which he baptised 15 boys and 13 girls, the pontiff made the encouraging remarks to new mothers.
"The ceremony is a little long, someone's crying because he's hungry. That's the way it is," the pontiff said, according to AFP.
"You mothers, go ahead and breastfeed, without fear. Just like the Virgin Mary nursed Jesus," he said at the annual ceremony commemorating the baptism of Jesus.
Breastfeeding has been shown to help reduce child obesity, rates of diabetes and infections.
Experts have said that around 800,000 children die every year due to a lack of breast milk.
It's not the first time the Pope has given his public support on breastfeeding in public.
In January last year, he made similarly encouraging remarks at the equivalent ceremony in the Sistine chapel.
He may have been prompted into making his comments by the actions of one mother who was seen breastfeeding before the homily.
Francis even said a prayer for those mothers who had problems breastfeeding. "We thank the Lord for the women with milk and we pray for those who are not able to breastfeed their babies. We pray for them and try to help them," he said.
Pope Francis gives life advice: in pictures

Show all 10
The previous month he called on parishioners to be more tolerant of infants during a visit to the St Joseph church in Rome.
"Babies cry; they make a noise," he said
Register for free to continue reading
Registration is a free and easy way to support our truly independent journalism
By registering, you will also enjoy limited access to Premium articles, exclusive newsletters, commenting, and virtual events with our leading journalists
Already have an account? sign in
Join our new commenting forum
Join thought-provoking conversations, follow other Independent readers and see their replies