Pope Francis: 'The choice not to have children is selfish'
The pontiff's comments come just weeks after telling Catholics they do not need to breed 'like rabbits'
Loulla-Mae Eleftheriou-Smith
Thursday 12 February 2015 13:07 Comments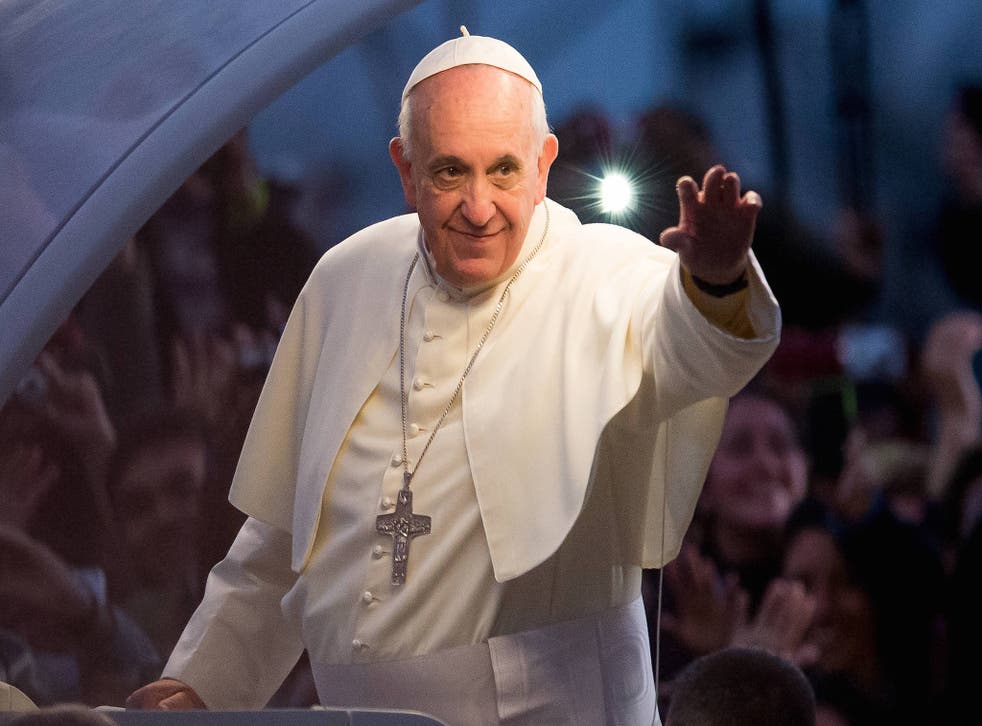 Pope Francis has condemned couples who deliberately choose not to have children, labelling their decision as "selfish", just weeks after insisting that Catholics do not need to "breed like rabbits".
Speaking to his general audience in St Peter's Square, Pope Francis declared a society with a "greedy generation," which described as considering children a weight or a risk, a "depressed society," the Guardian reports.
Pope Francis gives life advice: in pictures

Show all 10
He said at the time that "Some think that… in order to be good Catholics, we have to be like rabbits," dismissing the notion in favour of "responsible" parenting that allows couples to regulate the births of their children. He maintained that the Catholic Church does not in any way support artificial birth control, however.
It is not the first time the Pope has come out with contradictory statements; two years ago when making reference to LGBT worshippers, he told journalists: "If a person seeks God and has goodwill, then who am I to judge?"
During last year's Vatican synod on the family, the Pope believed he was on track to getting many Church leaders to admit that homosexuals had "gifts and qualities to offer" to the Christian community.
But the Vatican backtracked on the Pope's suggestion, calling it an "unacceptable" deviation from church teachings.
Since then Pope Francis has flip-flopped in his opinions on LGBT matters. In November he defended marriage as an institution between a man and a woman. He claimed the "complementarity" of the two sexes is "at the root of marriage and the family".
Then in December the pontiff declared the church should help families with gay children - but rebuffed ideas that he supported gay marriage.
Now he appears to have backtracked further on the issue, taking a firmer stance against same-sex marriage, claiming "the family" is threatened by the growing efforts by people "to redefine the very institution of marriage".
"These realities are increasingly under attack from powerful forces which threaten to disfigure God's plan for creation," he said in January, to the further disappointment of LGBT campaigners.
Register for free to continue reading
Registration is a free and easy way to support our truly independent journalism
By registering, you will also enjoy limited access to Premium articles, exclusive newsletters, commenting, and virtual events with our leading journalists
Already have an account? sign in
Join our new commenting forum
Join thought-provoking conversations, follow other Independent readers and see their replies