Pope Francis pays tribute to Christians persecuted by Isis
Pontiff says there are more Christian martyrs now than in Church's early days
Samuel Osborne
Monday 26 December 2016 14:20 Comments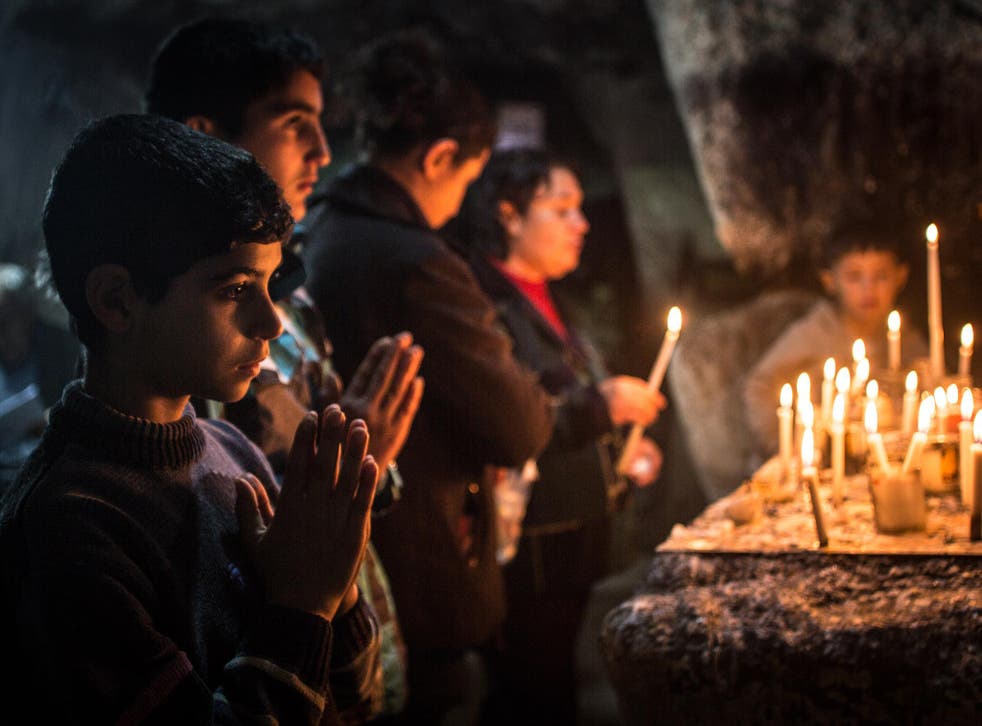 Pope Francis has paid tribute to Christians in the Middle East who have been persecuted by Islamist militants.
The pope praised those who had clung to their faith and said there are more Christian martyrs now than in the Church's early days.
He spoke to thousands of people in St Peter's Square for his holiday blessing on the feast of St Stephen, the first Christian martyr.
The Pontiff mentioned the persecution of Christians in Iraq, many of whom were able to spend their first Christmas since 2013 in churches, after towns and cities were retaken from Isis.
In pictures: The rise of Isis

Show all 74
"This was an example of fidelity to the Gospel," he said. "Despite trials and dangers, they courageously show that they belong to Christ," he said.
"Today, we want to think of them and be close to them with our affection, our prayers and even our tears," the pope added.
Christians in northern regions of Iraq held by Isis were given an ultimatum: pay a tax, convert to Islam, or die by the sword. Most of them fled to the autonomous Kurdish region to the east.
Isis 'does not have the guts' to continue fight for Mosul, claims Iraqi Prime Minister Haider al-Abadi
Leaders of various churches, including the Coptic Church in Egypt, whose members have been beheaded and churches bombed, have called the fact that Christians of all denominations were being killed in the Middle East an "ecumenism [unity] of blood."
"There are more Christian martyrs today than in the first centuries," the pope said.
He has often denounced Isis and condemned the concept of killing in God's name.
Additional reporting by Reuters
Register for free to continue reading
Registration is a free and easy way to support our truly independent journalism
By registering, you will also enjoy limited access to Premium articles, exclusive newsletters, commenting, and virtual events with our leading journalists
Already have an account? sign in
Join our new commenting forum
Join thought-provoking conversations, follow other Independent readers and see their replies