Pope Francis warns nuns against 'wasting time' on social media
He says it can distract nuns from their religious duties and their life of contemplation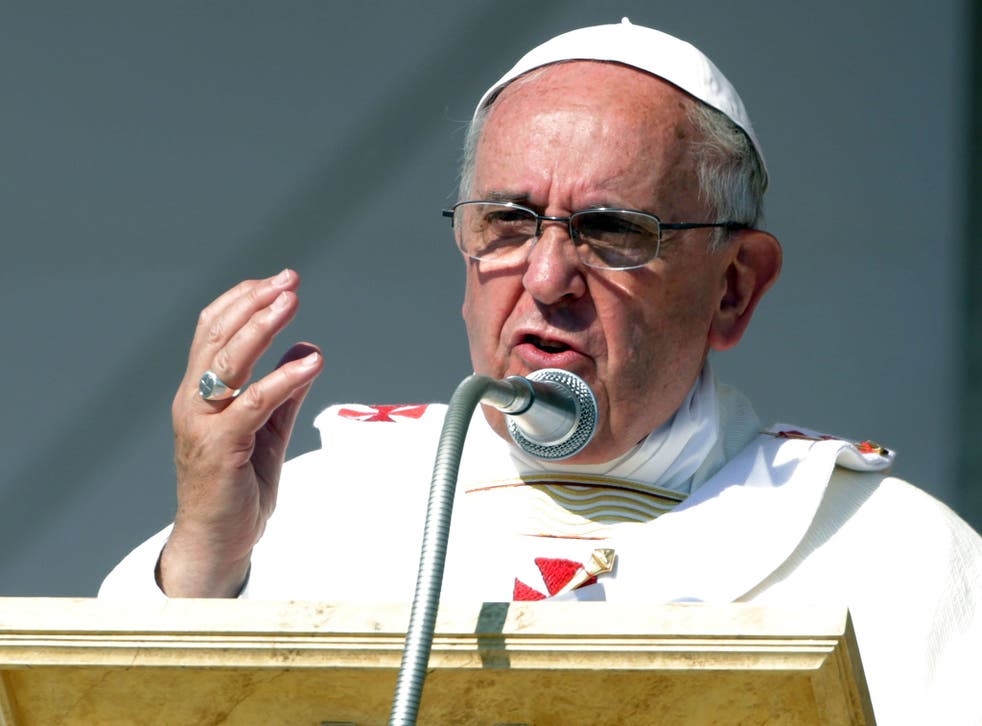 Pope Francis has urged nuns not to let social media distract them from their religious duties.
In the document entitled Vultum Dei Quaerere (Seeking the face of God), the head of the Catholic Church told nuns to be wary of the dangers of social media and be careful not to "waste time" or use it to escape the demands of religious life.
While the Pontiff acknowledged that smartphones, laptops and tablets provided "useful help for formation and communication", he said they could be time consuming and distracting.
Pope John Paul II

Show all 7
"Nor should they prove harmful for your vocation or become an obstacle to your life wholly dedicated to contemplation," he concluded.
The Pope, who has 9.6 million followers on Twitter, also said contemplative communities were not immune from the proliferation of social media within wider society.
The Apostolic constitution, which was signed on 29 June, is essentially a training manual for nuns and calls upon cloistered nuns to reflect upon the 12 aspects of religious life, including prayer, the word of God, and the communications media. It is an attempt to modernise the church but does not diverge from its key values.
This is not the first time the Pope has warned against social media. In the past, he has urged families to put aside their smartphones and social media accounts in order to learn how to communicate with one another again. He has also previously said that children who spend too many of their waking hours on the internet are "distracted from what is really important". He warned them that "many young people waste too many hours on futile things". The "futile" activities included chatting with others on the internet or via smartphones and watching soap operas on television.
Register for free to continue reading
Registration is a free and easy way to support our truly independent journalism
By registering, you will also enjoy limited access to Premium articles, exclusive newsletters, commenting, and virtual events with our leading journalists
Already have an account? sign in
Register for free to continue reading
Registration is a free and easy way to support our truly independent journalism
By registering, you will also enjoy limited access to Premium articles, exclusive newsletters, commenting, and virtual events with our leading journalists
Already have an account? sign in
Join our new commenting forum
Join thought-provoking conversations, follow other Independent readers and see their replies