Pope reveals he hasn't watched television since 1990, when he made a promise to the Virgin Mary, and he never surfs the net
His television ban stretches back even longer than 1994 which, he has said previously, was the last time he took a holiday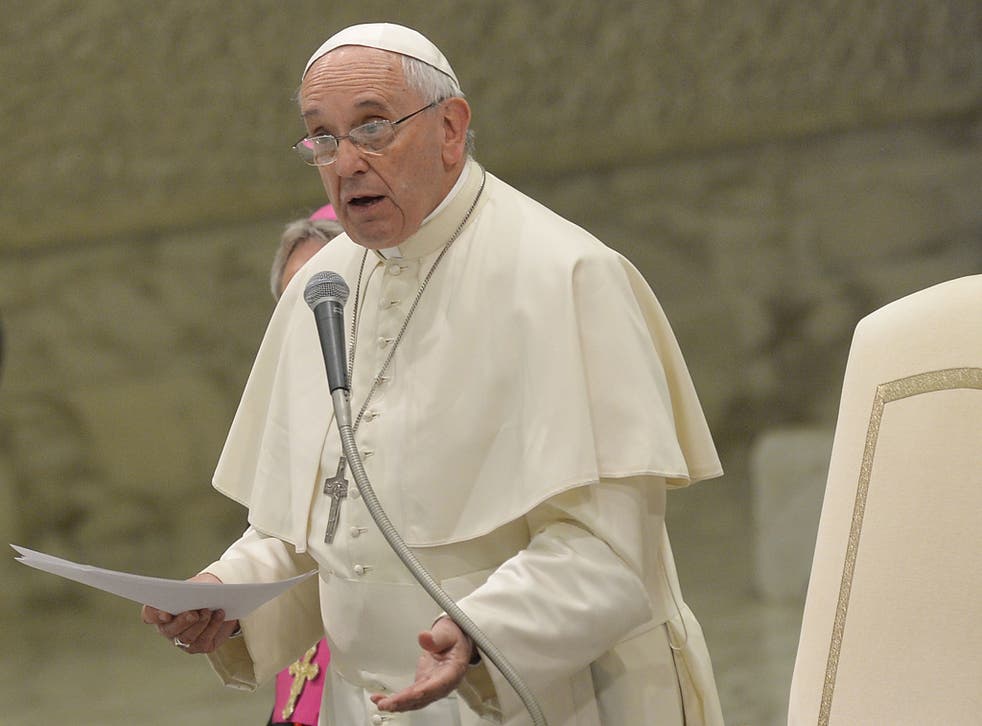 The last time the Pope watched television Sylvester McCoy was Doctor Who and Margaret Thatcher was the Prime Minister.
Pope Francis revealed that he has refused to watch the small screen since July 1990 when, for no particular reason, he promised the Virgin Mary he would eschew it.
It was the year Twin Peaks, Keeping up Appearances and Stars in Their Eyes were first shown, Helen Rollason became the first female presenter on Grandstand and John Major, then chancellor, made the first televised budget in the UK.
In an interview with La Voz del Pueblo, a newspaper in Argentina, he said: "I have not watched TV since 1990. It's a promise that I made the Virgin of Carmen on the night of 15 July 1990. I told myself: 'It's not for me'."
His television ban stretches back even longer than 1994 which, he has said previously, was the last time he took a holiday.
His refusal to watch television, however, does not prevent him keeping up to date with the results of his beloved San Lorenzo de Almagro football team in Buenos Aires.
"There is a Swiss Guard that every week tells me the results and how we are doing in the league table," he said.
Nor does he surf the internet and only spends ten minutes a day reading a newspaper – Italy's La Repubblica, thus evading the Vatican paper L'Osservatore Romano and Avvenire, which is owned by the Italian Bishops Conference.
In the interview he spoke of his heavy workload: "I am under pressure. All those in government are under pressure.
"At the moment I feel the workload. I have a strong pace of work at the moment – it's the end of the school year syndrome with the focus on getting everything done before the end of June. There are a thousand things to be done and there are problems."
What he misses most about his pre-pontiff days are the freedom of going for a walk in the streets of Buenos Aires and being able to pop out for a pizza, adding: "Take-away is not the same. The nice thing is to go to there, to the pizzeria."
Join our new commenting forum
Join thought-provoking conversations, follow other Independent readers and see their replies