Porn actress Nikki Benz claims she was sexually assaulted during Brazzers 'rape scene'
 Brazzers said they are investigating the allegations which have been denied by the director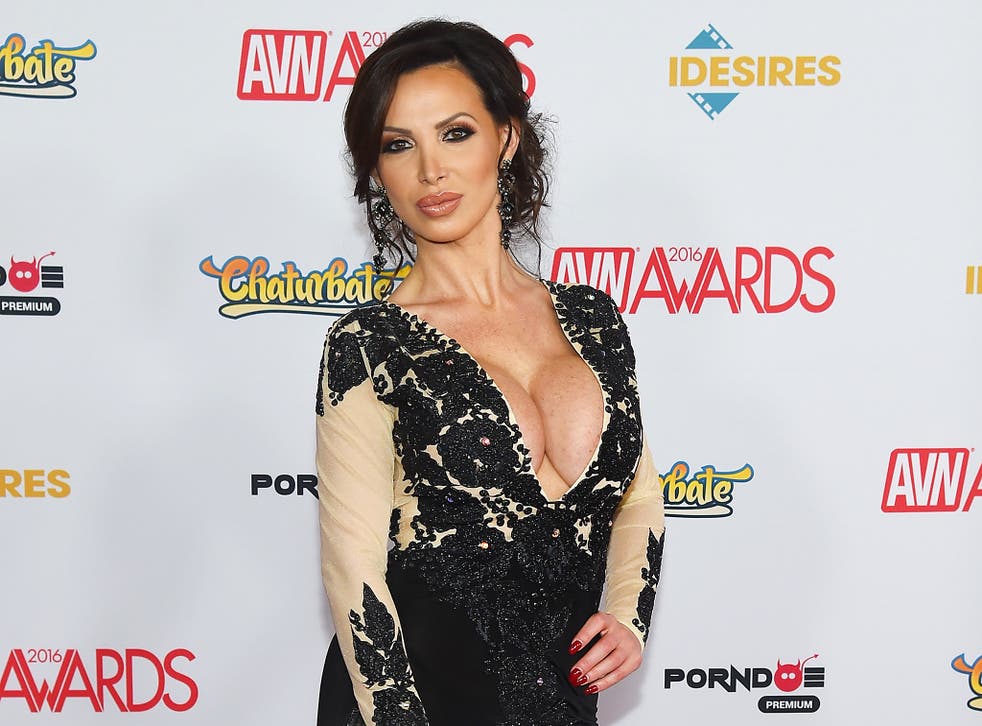 A prominent adult film actress has claimed she was violently assaulted during an alleged non-consensual scene for an adult website.
On Monday, in a series of tweets, Nikki Benz claimed she was involved in a "horrific" scene. She alleges that a director, Tony T, choked her during filming for a scene for the Canadian pornography company Brazzers. He has denied any wrongdoing.
She also shared screengrabs of messages, though it is not known who the messages are between, where it is claimed Benz' head was stomped on and that she kept asking for the scene to be cut, yet filming continued.
On Twitter, Benz called the alleged incident a "rape scene", saying in one tweet: "On set bullying, rape and violence should never happen. No means no on camera, off camera." She also said several times she was not ok with the scene.
The 35-year-old said she was "disgusted, traumatised and upset" by the alleged incident and that after 13 years in the industry, this was the only time she "went into shock on set and cried".
Brazzers responded to Benz on Tuesday in a statement shared on their sister site Trendzz.
"As most of you already know, we do not produce content ourselves but commission producers to do so on our behalf," they wrote. "We understand that this particular scene was an unscripted scene with the artistic direction left open to the producer's discretion.
People news in pictures

Show all 18
"Brazzers considers performers' consent, boundaries and limits and safety to be fundamental and paramount issues and unequivocally stands for the respect of the performers. Brazzers does not condone nor does it tolerate conduct by producers that would jeopardise a performer's security or well-being."
The company said it would investigate the allegations surrounding the production of the scene and "if necessary will take steps that are reasonably calculated to prevent the alleged behaviour from occurring".
"Brazzers always reserves the right to reject any particular scene if it does not meet with its brand and image guidelines. Producers are aware of this and, we hope, are cognisant of that when shooting scenes for Brazzers. This particular type of scene would never meet our standards and would be rejected immediately," it said in a statement.
On Thursday, TMZ reported the director had been fired by Brazzers. The Independent has not been able to contact Tony T, but his representatives told the gossip website he denied all the allegations made against him, laments the actions of Brazzers and is confident his name will be cleared.
Benz has continued to be vocal against Tony T and Brazzers on social media, branding their statement a PR stunt and claiming they have not apologised to her.
The Canadian actress was supported by other adult actresses online and said she was speaking out about the alleged incident to be "the voice for every girl in this industry who's been wronged".
Representatives for Brazzers did not immediately respond to a request for comment.
Register for free to continue reading
Registration is a free and easy way to support our truly independent journalism
By registering, you will also enjoy limited access to Premium articles, exclusive newsletters, commenting, and virtual events with our leading journalists
Already have an account? sign in
Register for free to continue reading
Registration is a free and easy way to support our truly independent journalism
By registering, you will also enjoy limited access to Premium articles, exclusive newsletters, commenting, and virtual events with our leading journalists
Already have an account? sign in