President Donald Trump: Lady Gaga stages protest at Trump Tower
The singer was reportedly weeping backstage over the results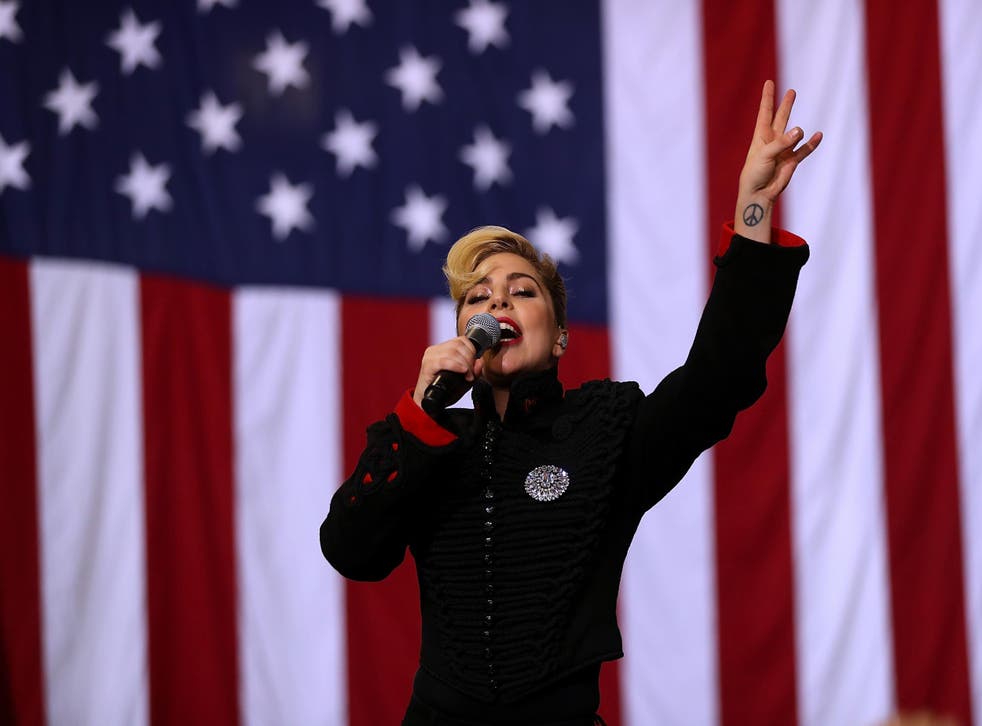 Lady Gaga has staged a protest against Donald Trump's presidential victory at Trump Tower in New York.
Trump Tower, a gleaming 58-story skyscraper located on Fifth Avenue in Midtown Manhattan, serves as the headquarters for The Trump Organization and is home to the primary penthouse condominium residence of the Republican property magnate.
The 30-year-old singer could be seen standing atop a large sanitation truck next to the tower brandishing a banner which read "love trumps hate" after the election results were announced.
President Donald Trump life in pictures

Show all 16
Gaga has shared a photo of herself clutching on to the truck's wing mirror outside Trump Tower, saying: "I want to live in a #CountryOfKindness where #LoveTrumpsHate".
Gaga, who urged voters to get out and vote for "the kinder and braver Hillary", expressed her sadness at the news of a Trump victory. She asked for America to "say a prayer" as votes for Mr Trump seeped in.
"In a room full of hope, we will be heard. @deray #blacklivesmatter Stand up for kindness, equality, and love. Nothing will stop us," she wrote.
Fans have expressed their support for Gaga's protest. "Lady Gaga is staging a protest against Donald Trump in New York City right now. That's my girl. If only the girls could join her," said one.
"Lady Gaga is not fighting for Hillary, she is fighting for her Country. Make your scream of protest louder than Trump's voice!" said another.
Great swathes of America and the wider world have been jolted into shock since it emerged Mr Trump had defied expectations and won the presidential election.
Join our new commenting forum
Join thought-provoking conversations, follow other Independent readers and see their replies