President Donald Trump: Republican tweets for first time since declaring victory
'Such a beautiful and important evening!' says Mr Trump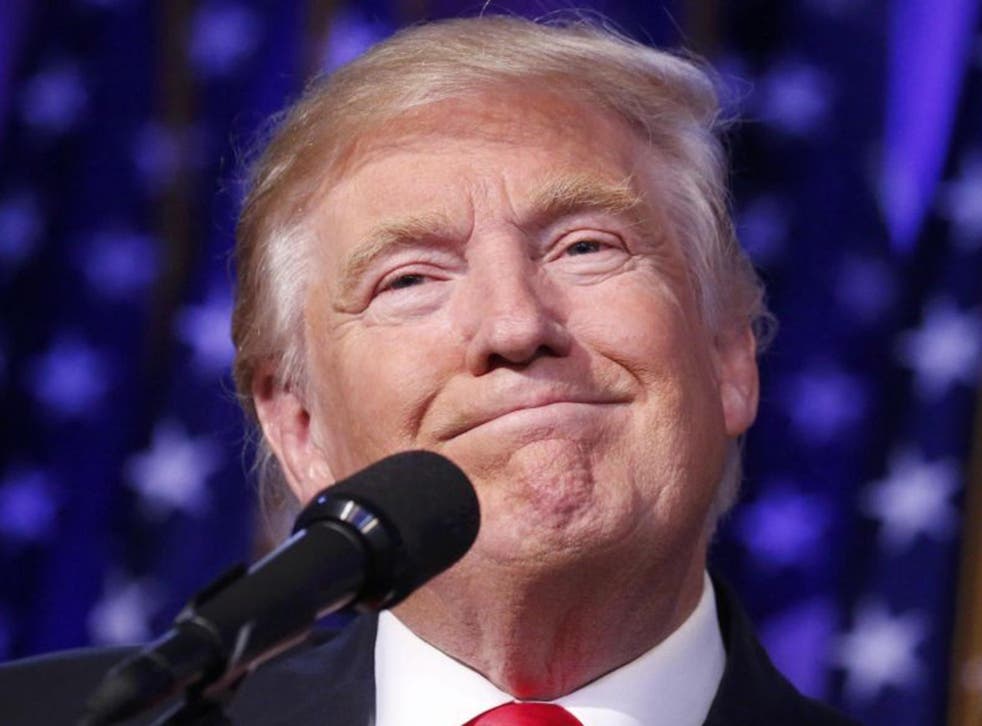 Donald Trump has just sent his first tweet as President-elect of the United States of America.
The Republican has achieved one of the most unlikely presidential victories in US history and thus shattered the expectations of polls, the media and even some of his own Republican party.
Despite the fact the billionaire property magnate has become known for his inflammatory tweets throughout the 2016 presidential campaign, Mr Trump's victory tweet was calm and composed. He tweeted that he would unite America and no "forgotten" man or women would ever be "forgotten again".
He also changed his Twitter bio to: "President-elect of the United States".
In spite of a series of controversies and allegations which would have been likely to wreck other presidential candidates, Mr Trump has been victorious. On top of this, the Republican party has also won the House of Representatives and a great deal of the Senate.
Mr Trump promised to unite America in his victory speech, calling for unity and praising his Democrat rival Hillary Clinton for a hard-fought campaign. "Now it is time for America to heal the wounds of division," he said.
The leader of France's far-right National Front leader Marine Le Pen and Nigel Farage congratulated Mr Trump on winning The White House.
The White House said Barack Obama has called Mr Trump to congratulate him and invited him to the White House on Thursday. The President also rang Ms Clinton to commend her on the strong campaign she led.
Russian parliament bursts into applause upon announcement of US election result
Ms Clinton has yet to tweet or give a speech since she called him to concede the election.
Register for free to continue reading
Registration is a free and easy way to support our truly independent journalism
By registering, you will also enjoy limited access to Premium articles, exclusive newsletters, commenting, and virtual events with our leading journalists
Already have an account? sign in
Register for free to continue reading
Registration is a free and easy way to support our truly independent journalism
By registering, you will also enjoy limited access to Premium articles, exclusive newsletters, commenting, and virtual events with our leading journalists
Already have an account? sign in
Join our new commenting forum
Join thought-provoking conversations, follow other Independent readers and see their replies