President Obama's first wife? YouTube star GloZell Green slips up during interview
Video blogger accidentally implies Michelle might not be the President's premiere love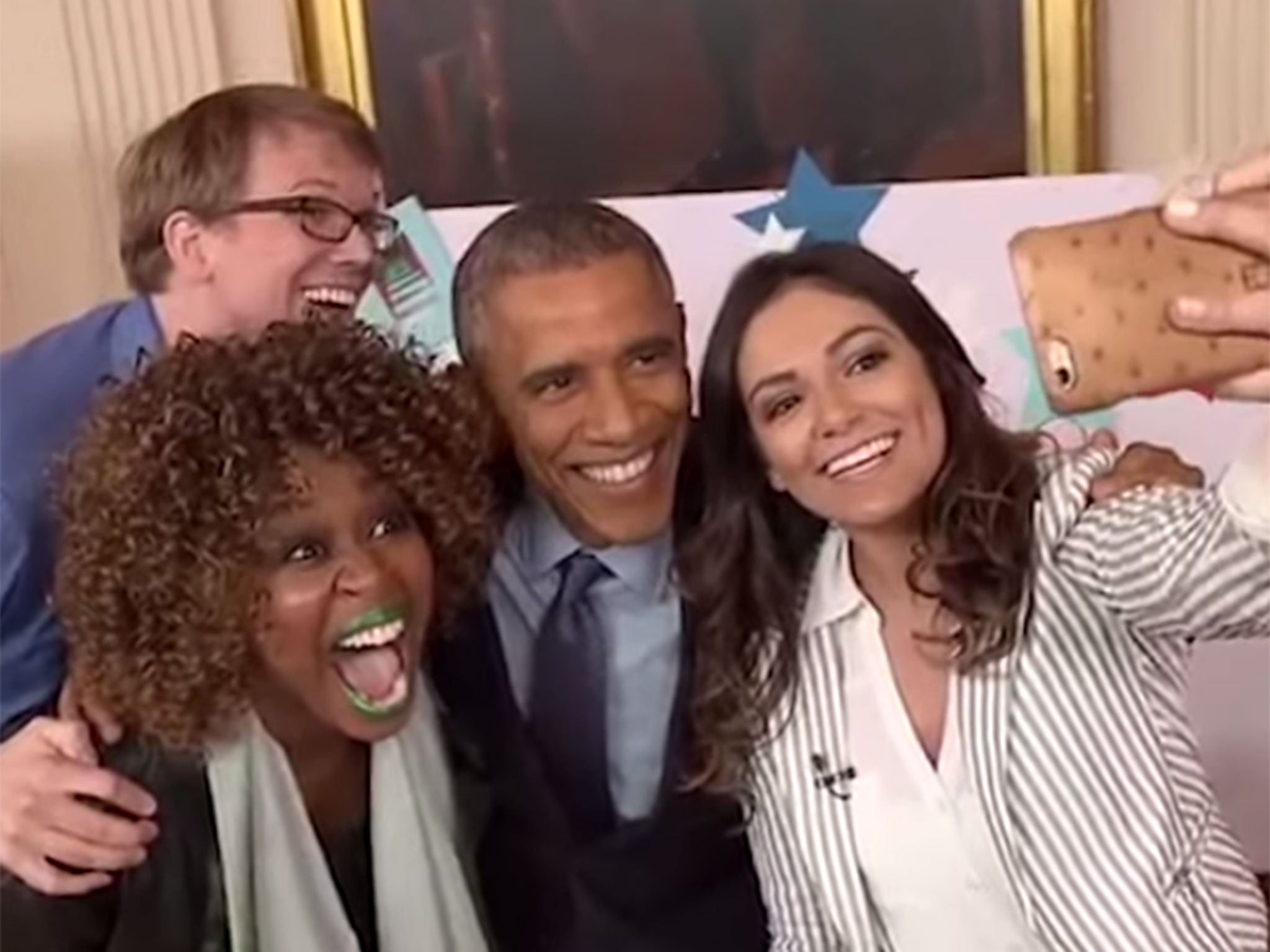 When meeting the most powerful man in the world, it's only natural to muddle your words.
Of course, if you're a YouTube star, then it's more than likely that any mistake in front of the Commander-in-Chief is going to appear on camera.
Thus on Thursday, YouTube sensation Glozell Green - well known for her sharp tongue - got that particular muscle in a twist when she accidentally implied Michelle might not be Barack Obama's first love.
The comedian was nearing the end of a White House interview with Number 44 when she said: "My momma says whenever you go to somebody's house you have to give them something. Don't come empty-handed."
She then handed the president three tubes of green glitter lipstick: a Glozell Green staple.
"One for your first wife…" she said, suddenly realising her mistake (she meant First Lady).
"My first wife!?" Obama quipped. "Do you know something I don't?"
"I'm sorry," Green said repeatedly, evidently mortified by her mistake.
"I'm teasing," Obama said laughing.
The White House staged a number of interviews with YouTube stars on Thursday to follow up the policies outlined by the President in the State of the Union address on Tuesday.
Join our commenting forum
Join thought-provoking conversations, follow other Independent readers and see their replies