Rosie O'Donnell hits back at Donald Trump after he stands by 'fat pig' comments
The Republican presidential candidate, who previously called O'Donnell a 'pig', 'degenerate' and 'ugly', stood by his remarks about her during the presidential debate
Maya Oppenheim
Tuesday 27 September 2016 16:30 Comments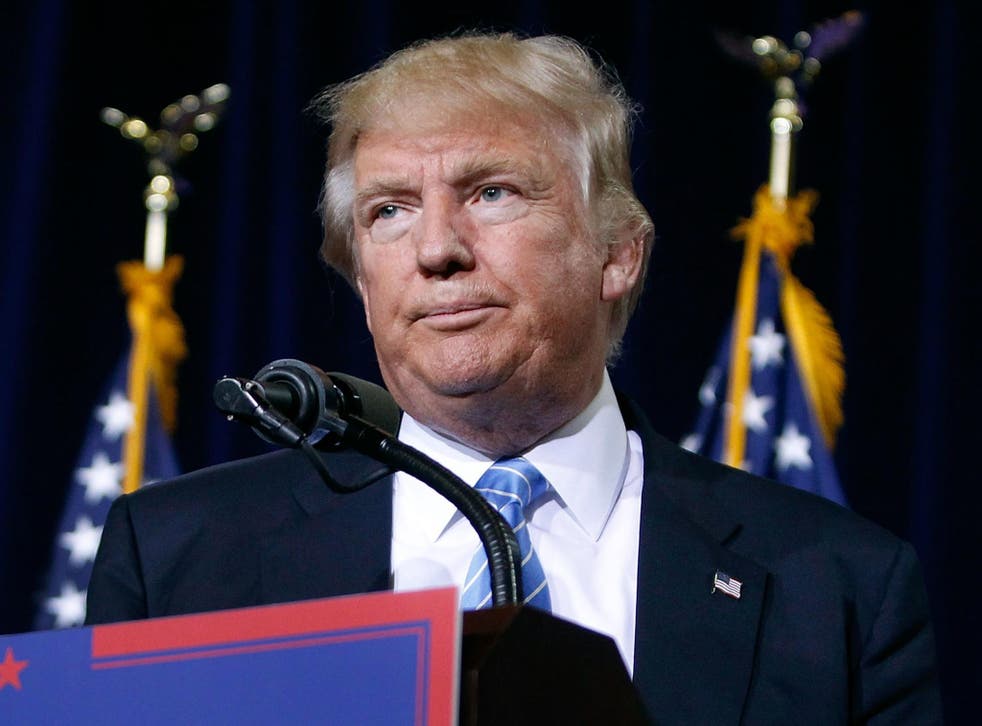 Never one to turn a blind eye to Donald Trump's insults, Rosie O'Donnell has hit back at the Republican presidential candidate after he belittled her during the fiery debut presidential debate.
In case you missed it, Mr Trump turned his attentions towards O'Donnell after Hillary Clinton accused him of having a history of making misogynistic and sexist remarks.
Firmly denying the claims, Mr Trump said he had only made remarks against O'Donnell and argued she deserved it.
"I think everybody would agree that she deserves it," he said. "And nobody feels sorry for her."
Naked Donald Trump Statue Appears Across The States

Show all 11
How wrong he could be - Madonna, Lena Dunham and Leslie Jones are just some of the high-profile individuals who have voiced their support for O'Donnell since.
What's more, Rosie O'Donnell, the host of The View, has also taken aim at him in two short but sweet tweets written in capital letter.
The first simply said: "HE WILL NEVER BE PRESIDENT." The second called him an "orange an*s".
The tweet included a video, which aired in 2006, showing the women of The View discussing a news conference held by Mr Trump in which he announced that Miss USA 2006 Tara Conner could retain her crown after being criticised for publicly partying.
The age-old feud between Mr Trump and O'Donnell, the host of The View, goes back to this moment. Back in 2006, O'Donnell criticised the billionaire businessman for holding the conference to reinstate Miss USA Tara Conner.
Since then, the pair has publicly criticised each other on more occasion than one. In one particularly angry rant on Entertainment Tonight in 2006, Mr Trump said: "Rosie O'Donnell is disgusting, both inside and out."
"If you take a look at her, she's a slob. How does she even get on television? If I were running [US talk show] The View, I'd fire Rosie. I'd look her right in that fat, ugly face of hers and say, 'Rosie, you're fired.'"
He has also previously called her a "pig" and a "degenerate".
Unhappy with Mr Trump's most recent comments, Madonna tweeted her support for O'Donnell.
"Mess with my girl Rosie and you're messing with me!!! Cruelty never made anyone a winner. ❤️ #rebelhearts4ever".
Leslie Jones also chipped in, tweeting: "Omg damn he just slammed Rosie wtf?!"
A representative for O'Donnell declined to comment. A representative for Mr Trump did not immediately respond to request for comment.
Register for free to continue reading
Registration is a free and easy way to support our truly independent journalism
By registering, you will also enjoy limited access to Premium articles, exclusive newsletters, commenting, and virtual events with our leading journalists
Already have an account? sign in
Join our new commenting forum
Join thought-provoking conversations, follow other Independent readers and see their replies