Prince George dubbed 'the Republican slayer' in Australia
The popularity of the Duke and Duchess of Cambridge and their child is thought to be behind a spike in support for the monarchy
Heather Saul
Wednesday 16 April 2014 16:42 Comments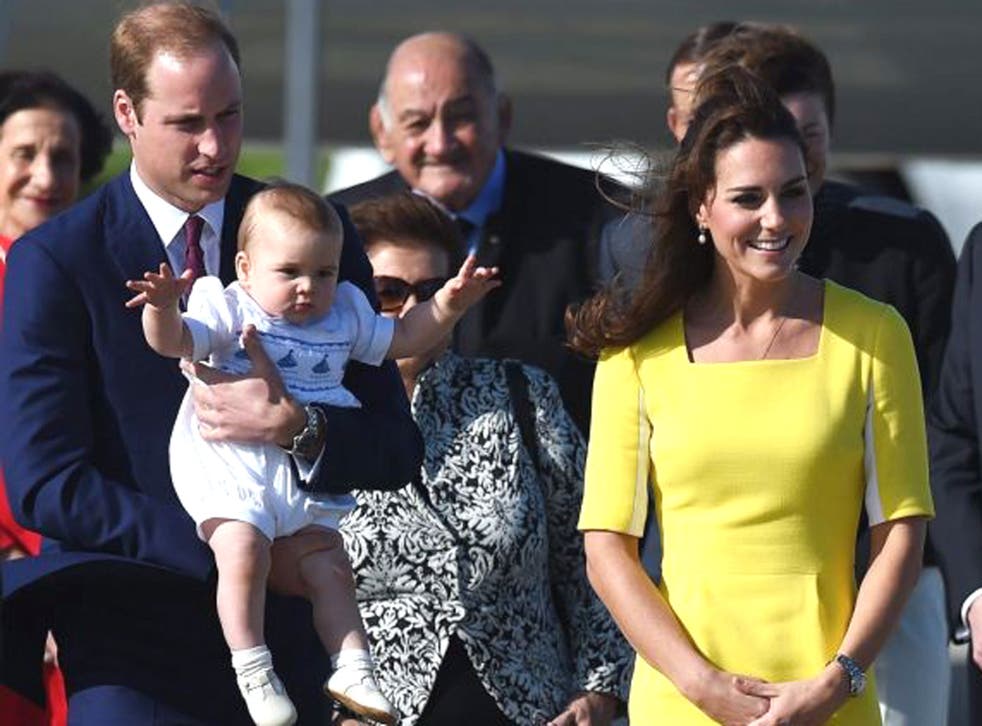 Prince George is being hailed as 'the Republican slayer' in Australia, after a poll showed the lowest support for a republican movement in the country for 35 years.
The Royal baby, along with his famous parents, are thought to be largely responsible for this apparent shift in attitude towards the monarchy, as 51 per cent of Australians said switching to a republic is unnecessary, a Fairfax-Nielsen poll found.
The miniature prince was dubbed 'the Republican slayer' on Australian breakfast television this morning as the Duke and Duchess of Cambridge arrived in Australia for the second leg of their tour.
William and Kate left rain-soaked New Zealand and flew to sunny Sydney for a 10-day visit that will see them travel across the nation visiting famous sites, honouring its war dead and recognising the achievements of individuals.
However, almost half (42 per cent) are still in favour of a republic, suggesting there is still a relatively strong pro-republican sentiment in the country.
The Fairfax poll also found 28 per cent of Australians believe the nation should become a republic either "as soon as possible" or "after Queen Elizabeth's reign ends" (31 per cent).
Thirty-five per cent said "Australia should never become a republic", an increase from 31 per cent in 2010, the Sydney Morning Herald has reported.
Register for free to continue reading
Registration is a free and easy way to support our truly independent journalism
By registering, you will also enjoy limited access to Premium articles, exclusive newsletters, commenting, and virtual events with our leading journalists
Already have an account? sign in
Join our new commenting forum
Join thought-provoking conversations, follow other Independent readers and see their replies