Prince George's birthday: Five attempts at presenting William and Kate as a relateable family that proved how different they really are
The royal spin machine does its best to make them appear accessible
Heather Saul
Wednesday 22 July 2015 10:25 Comments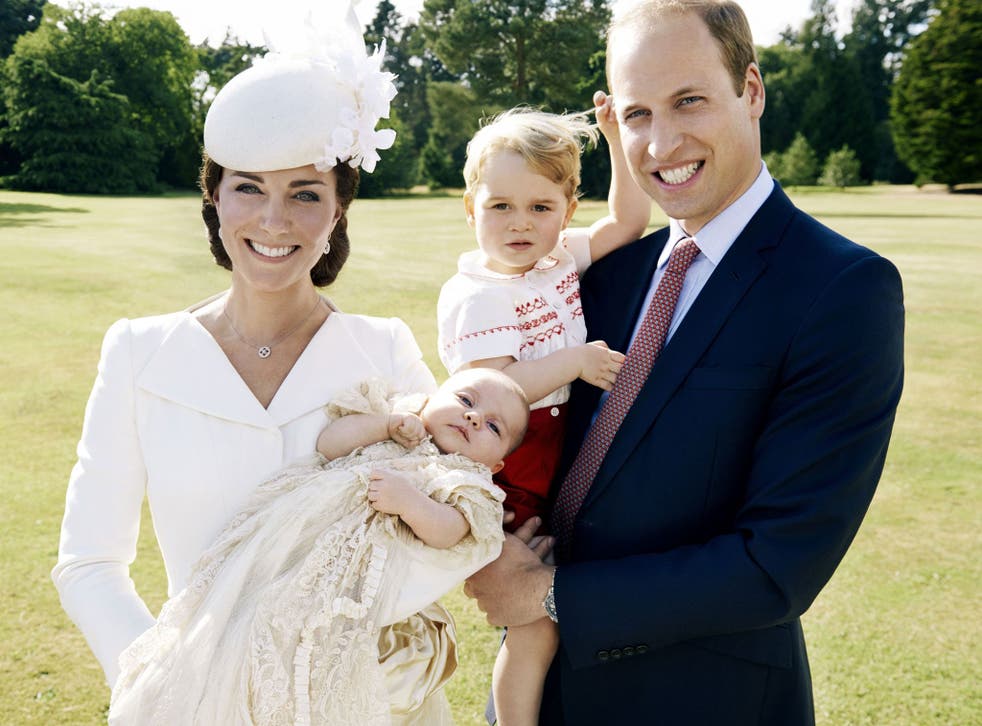 The Duke and Duchess of Cambridge have become two of the most popular members of the royal family, largely by appearing more accessible and relatable to the British public.
Intimate family photos are often shared through the Kensington Palace Twitter account, bridging the gap between the public and the royals by creating a channel that users can engage with.
But try as the royal spin machine might to make them appear like just another regular family, William and Kate are often revealed to be quite the opposite - a prime example being the fanfare that surrounded Prince George's almost-birthday.
It seems to be the births, birthdays, christenings and everyday family events (aside from the tax-payer funded lifestyle) that prove just how far removed life as a royal is from the lives lived by the rest of the UK. A few examples include:
1) Having a quiet, family-only christening for Princess Charlotte - but inviting Mario Testino, an internationally renowned photographer, to take the pictures.
2) Getting Prince George dressed up in a romper suit that just happened to be exactly the same outfit his father Prince William was photographed wearing at Prince Harry's christening, thereby creating the perfect photo opportunity.
3) Dressing Kate in something white and simple for the occasion, such as a jacket produced by one of the world's most famous designers, Alexander McQueen.
4) Taking Prince George to the hospital to meet his new baby sister - after getting him to give his best royal wave to the hundreds of cameras gathered outside the ward.
5) Sharing a picture of Prince George on Twitter ahead of his birthday (via a verified account with 564,000 followers, accompanied by a press release from Kensington Palace, a quote from a spokesperson and strict rules on crediting and sharing the image), which, of course, was also taken by Testino.
Register for free to continue reading
Registration is a free and easy way to support our truly independent journalism
By registering, you will also enjoy limited access to Premium articles, exclusive newsletters, commenting, and virtual events with our leading journalists
Already have an account? sign in
Join our new commenting forum
Join thought-provoking conversations, follow other Independent readers and see their replies