Prince Harry provides some questionable advice to Prince George and Princess Charlotte
The spare heir is yet to meet his newborn niece after she was two weeks late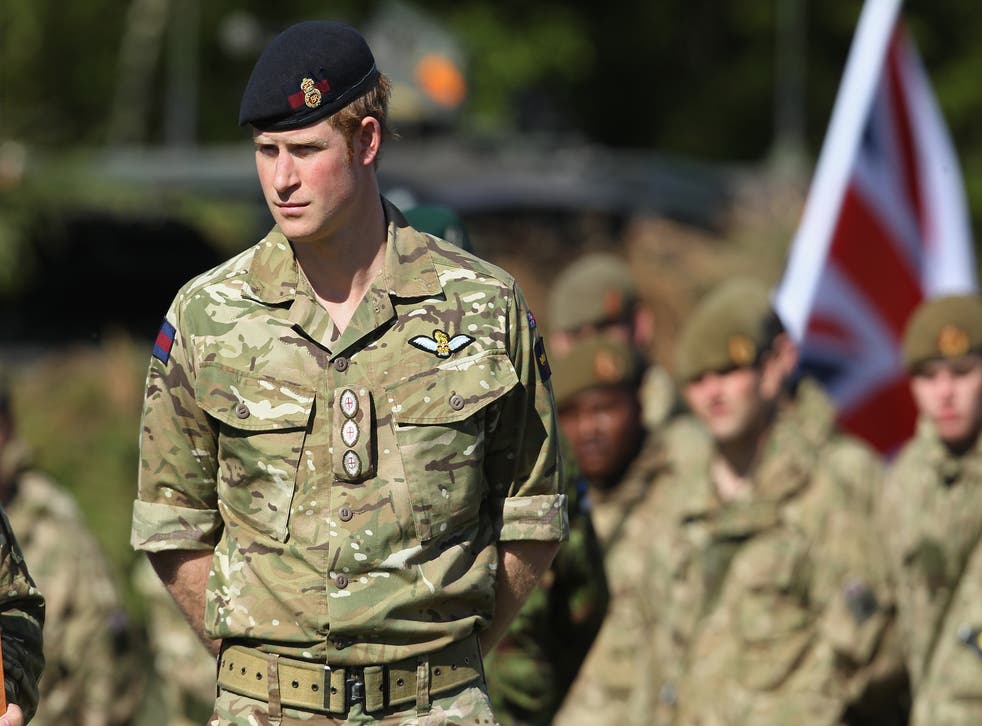 Prince Harry is yet to meet his new niece, the world-adored bundle of baby flesh that is Princess Charlotte.
When he does, however, he's got some advice for her. And her brother, Prince George, too. And we're not entirely sure the Duchess of Cambridge is necessarily going to be a fan of it.
"I would definitely encourage George, and Charlotte if she wants to, to have some sort of involvement in the Armed Forces, guaranteed," he told the Sunday Mirror.
"And I know that William and Catherine would probably echo that as well, depending on the situation for them in those years to come.
"It's done no harm, just good, for me, and I know it's the same for William. It's hard to say anything else on that because, as a parent, it's your choice.
"As an uncle, you know, I would say enjoy the role, because at first it's just pressure, pressure, pressure.
The second royal baby in pictures

Show all 19
"Just enjoy it and make the most of it. If you're going to be doing it and you're having an effect on so many people then, if you smile, they're smiling – and what's the point of doing such a unique job without enjoying it?"
Prince Harry is set to meet the newborn for the first time when he lands back in the UK following his tour of New Zealand and Australia.
Meanwhile, on the subject of the release of his father Prince Charles' "black spider memos", he said: "My father never really gets listened to, which is disappointing because whatever he says normally is right, and about 10 years ahead of when the problems ¬actually happen.
"So I think from our point of view, we want to get better understanding, better knowledge – so if we do give a speech or have a conversation, people can look at us and think, well, actually they do have a bit of background knowledge."
Register for free to continue reading
Registration is a free and easy way to support our truly independent journalism
By registering, you will also enjoy limited access to Premium articles, exclusive newsletters, commenting, and virtual events with our leading journalists
Already have an account? sign in
Register for free to continue reading
Registration is a free and easy way to support our truly independent journalism
By registering, you will also enjoy limited access to Premium articles, exclusive newsletters, commenting, and virtual events with our leading journalists
Already have an account? sign in
Join our new commenting forum
Join thought-provoking conversations, follow other Independent readers and see their replies