Prince Philip set to be knighted by Australia: Celebrate by reading his greatest gaffes
The Duke of Edinburgh's recommendation for a knighthood by Australian PM has been met with some controversy. So, nothing new for Prince Philip.
Helen Nianias
Monday 26 January 2015 11:49 Comments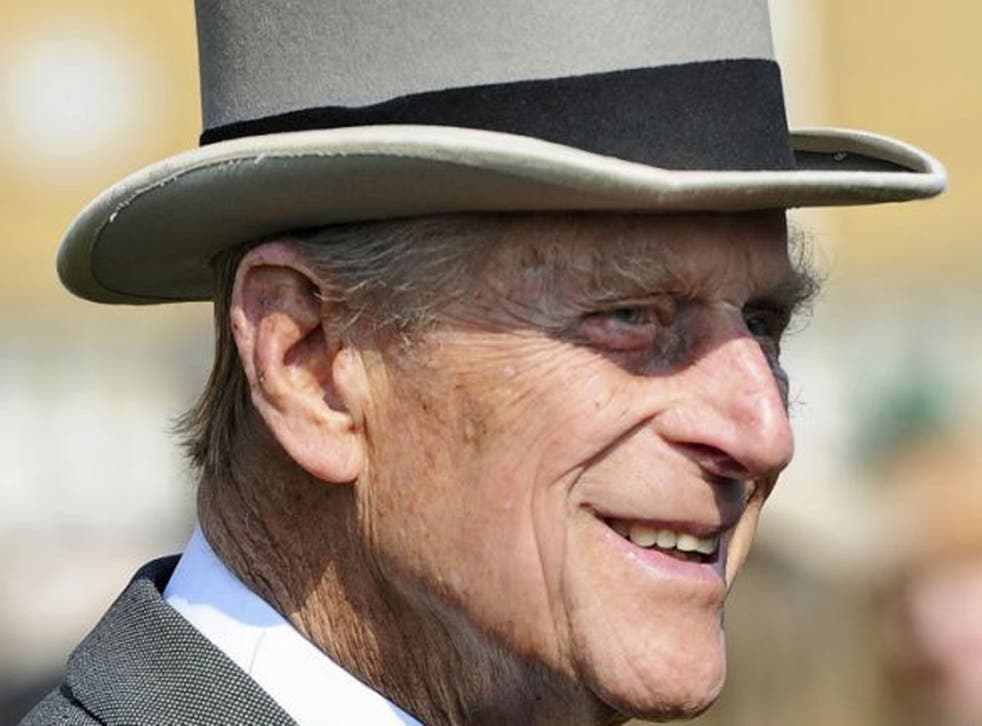 Prince Philip, aka the Duke of Hazard, is to be awarded a knighthood by Australia, a decision that has been criticised as "anachronistic" by politicians.
Arguing that Australian honours shouldn't be dished out to British royals, leader of the opposition Bill Shorten said: "I just think giving our top award to a British royal is anachronistic. To be honest it's a bit of a time warp. I wasn't quite sure it was serious until I realised it was."
But controversy has dogged gaffe-prone 93-year-old Prince Philip wherever he's gone. Here are his most outlandish statements:
On a 2002 visit to Australia, he asked a group of aborigines: "Do you still throw spears at each other?"
Talking to a Scottish driving instructor: "How do you keep the natives off the booze long enough to get them through the test?"
To a British student in China: "If you stay here much longer, you'll go home with slitty eyes."
On travelling, said to the Aircraft Research Association: "If you travel as much as we do you appreciate the improvements in aircraft design of less noise and more comfort – provided you don't travel in something called economy class, which sounds ghastly."
While inspecting a fuse box: "It looks as though it was put in by an Indian." He later clarified his comment: "I meant to say cowboys. I just got my cowboys and Indians mixed up."
Talking to Jeremy Paxman about his role in the Royal family: "Any bloody fool can lay a wreath at the thingamy."
In pictures: Prince Philip's gaffes

Show all 15
At a WWF meeting: "If it has four legs and it is not a chair, if it has got two wings and it flies but is not an aeroplane and if it swims and it is not a submarine, the Cantonese will eat it."
To Elton John, about his Watford FC-themed Aston Martin: "Oh, it's you that owns that ghastly car is it? We often see it when driving to Windsor Castle."
At the Scottish Women's Institute in 1961: "British women can't cook."
To a wheelchair-bound Susan Edwards, and her guide dog Natalie in 2002: "Do you know they have eating dogs for the anorexic now?"
While officiating at a Hertfordshire University ceremony, 2003: "During the Blitz, a lot of shops had their windows blown in and put up notices saying: 'More open than usual'. I now declare this place more open than usual."
To someone who'd just got back from travelling across Papua New Guinea: "You managed not to get eaten then?"
To Simon Kelner, former editor of The Independent, at Windsor Castle: "What are you doing here?" "I was invited, sir." Philip: "Well, you didn't have to come."
To Diversity, a mixed-race street-dance troupe: "Are you all one family?"
To businessman Atul Patel at reception for influential Indians after seeing his name badge: "There's a lot of your family in tonight."
At the reception of the new British embassy in Berlin, which had cost £18 million: "It's a vast waste of space".
Register for free to continue reading
Registration is a free and easy way to support our truly independent journalism
By registering, you will also enjoy limited access to Premium articles, exclusive newsletters, commenting, and virtual events with our leading journalists
Already have an account? sign in
Register for free to continue reading
Registration is a free and easy way to support our truly independent journalism
By registering, you will also enjoy limited access to Premium articles, exclusive newsletters, commenting, and virtual events with our leading journalists
Already have an account? sign in
Join our new commenting forum
Join thought-provoking conversations, follow other Independent readers and see their replies