Prince Philip to miss Battle of Jutland memorial following advice from doctor
'There are no plans for the Prince to go to hospital'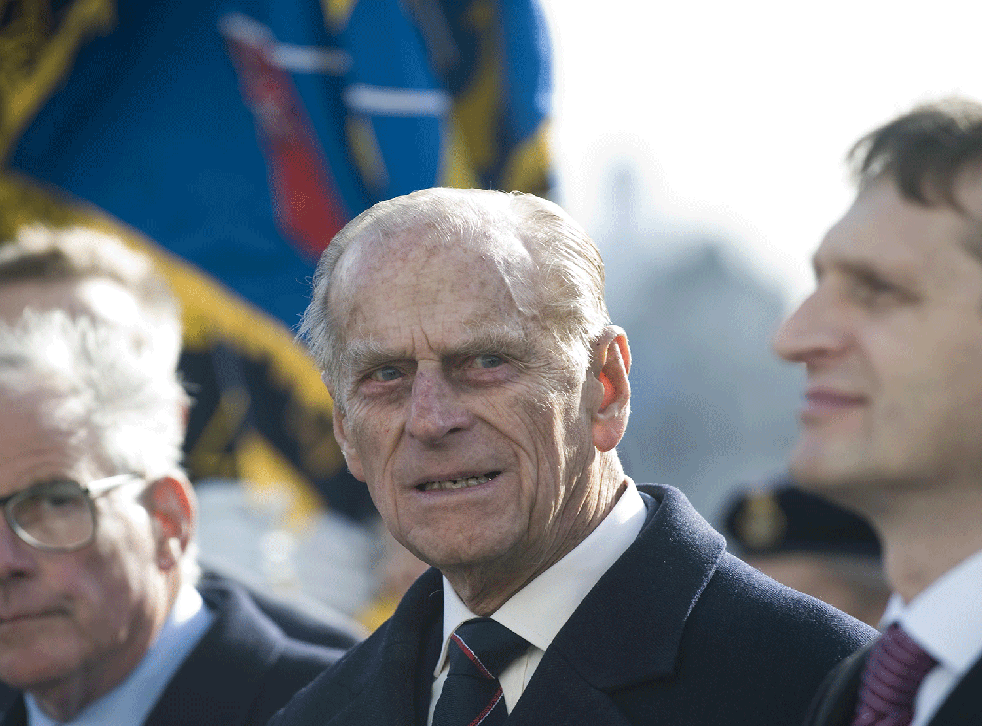 Prince Philip will be missing a commemoration of the largest naval battle of the First World War following advice from his doctor.
The Queen's husband has been told to miss the Battle of Jutland commemoration which saw the Royal Navy fight the Imperial German Navy off the coast of Denmark from 31 May to 1 June in 1916.
The 94-year-old, who celebrates his 95th birthday on 10 June, has not been to hospital and is not expected to need an appointment any time soon.
"The background is that this is on the doctor's order, but there are no plans for him to go to hospital," a spokesperson for Buckingham Palace told The Independent.
"This is a temporary health thing."
The Battle of Jutland involved the Royal Navy trying to destroy the Imperial Germany Navy, or at least keep them contained near Denmark and away from British shipping lanes.
More ships and twice as many sailors were lost by the British, but both sides tried to claim victory, with the Germany navy avoiding fleet-to-fleet contact thereafter.
Queen Elizabeth II: Life in pictures

Show all 62
Prince Philip, who was a commander in the military before marrying the Queen in 1952, has had a couple of health incidents in the last few years.
In 2013, he had pre-arranged surgery on his abdomen which had previously caused him to pull out of engagements with the Royal National Institute of Blind People and with the BBC.
When asked at the time how her husband was, the Queen replied: "I don't know. He's not ill."
Prince Phillip was also hospitalised twice in 2012 with a recurring bladder infection following the Diamond Jubilee Pageant on the River Thames, and had surgery to clear a blocked artery in 2011.
At the last YouGov poll, 68 per cent of the UK said the monarchy was good for the country.
Register for free to continue reading
Registration is a free and easy way to support our truly independent journalism
By registering, you will also enjoy limited access to Premium articles, exclusive newsletters, commenting, and virtual events with our leading journalists
Already have an account? sign in
Register for free to continue reading
Registration is a free and easy way to support our truly independent journalism
By registering, you will also enjoy limited access to Premium articles, exclusive newsletters, commenting, and virtual events with our leading journalists
Already have an account? sign in
Join our new commenting forum
Join thought-provoking conversations, follow other Independent readers and see their replies