Prince William makes history by appearing on cover of Attitude gay magazine
He will become the first member of the royal family to be photographed for the cover of a gay magazine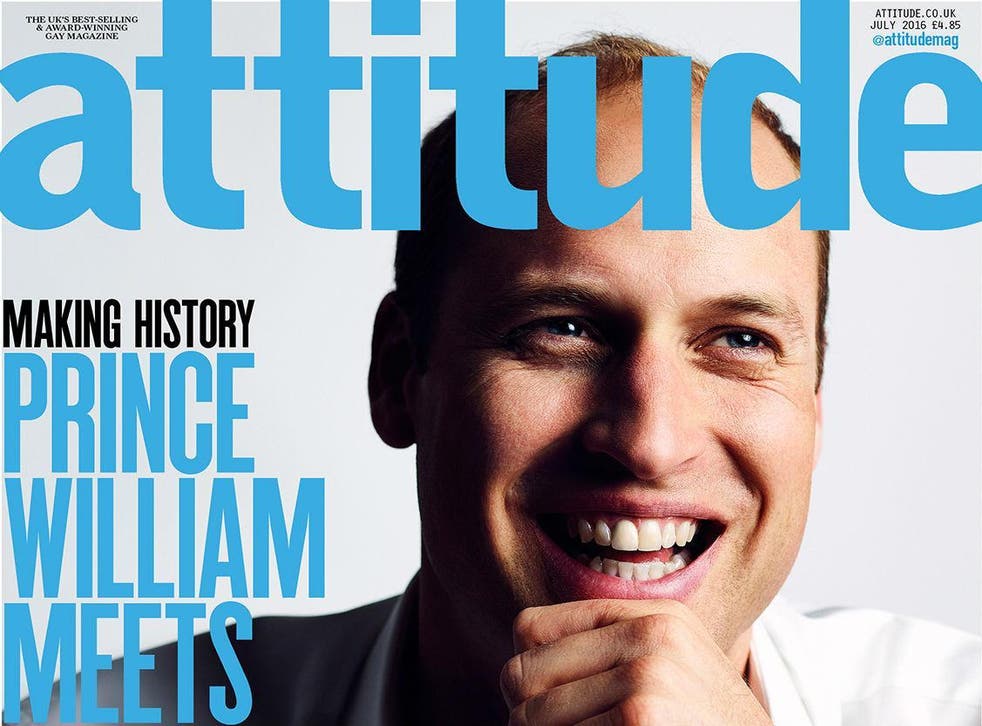 The Duke of Cambridge has become the first member of the royal family to be photographed for the cover of a gay magazine.
Attitude, one of the UK's leading gay magazines, has announced Prince William as their July cover star.
Prince William has used the article to highlight the issue of homophobic, biphobic and transphobic bullying and the enduring mental health consequences of these experiences.
Prince William and Kate Middleton's visit to India

Show all 32
He invited nine members of the LGBT community to Kensington Palace to hear and discuss their experiences.
Attitude's editor, Matthew Todd, 42, said he got in touch with Prince William about campaigning work he was doing about bullying and mental health in the LGBT community.
"I wrote to the Duke of Cambridge after writing about the realisation LGBT people can suffer higher levels of mental health problems and a growing awareness this is caused by experiences at school," Todd told The Independent.
"I knew I was gay when I was 10 or 11 and it was completely isolating and I had no one to turn to," he added.
"Prince William, the Duchess of Cambridge and Prince Harry have been focusing on mental health issues in that last year and I think they realised that there this is a significant problem with LGBT-phobic bullying in schools which needs to be addressed."
Mr Todd emphasised how bullying of the LGBT community had long been overlooked by the mainstream and was viewed as a "fringe issue" and a "gay issue". He commended the fact the royal family were now bringing it to the attention of the wider public.
"The highest institution of the country, the royal king, is saying it's not suitable to bully someone because of their sexuality," he added.
The royal family shared the cover photo on Twitter with a link to a taster of the article.
Prince William and Kate Middleton signed a book of condolence for the victims of the LGBT nightclub shooting in Orlando at the embassy in Westminster on Tuesday.
A total of 49 people were killed and 53 were injured after Omar Mateen, apparently inspired by Isis, stormed LGBT nightclub Pulse in Orlando, Florida, in the early hours of Sunday morning. It was the biggest mass shooting in modern US history.
The July edition of Attitude will be available to buy 22 June.
Register for free to continue reading
Registration is a free and easy way to support our truly independent journalism
By registering, you will also enjoy limited access to Premium articles, exclusive newsletters, commenting, and virtual events with our leading journalists
Already have an account? sign in
Register for free to continue reading
Registration is a free and easy way to support our truly independent journalism
By registering, you will also enjoy limited access to Premium articles, exclusive newsletters, commenting, and virtual events with our leading journalists
Already have an account? sign in
Join our new commenting forum
Join thought-provoking conversations, follow other Independent readers and see their replies