Priscilla Chan: How a small-town Massachusetts girl met Mark Zuckerberg and became the 'First Lady' of Facebook
Zuckerberg's wife was the first person in her family to go to university and her parents are ethnic Chinese refugees who fled Vietnam in refugee boats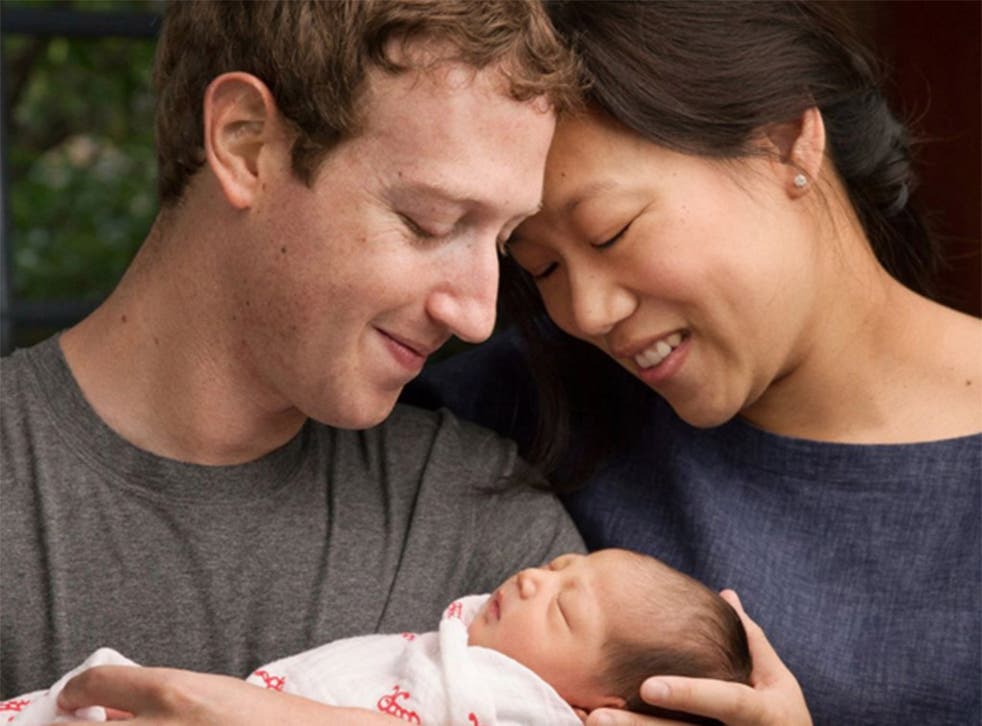 Eradicating disease worldwide is no mean feat but Mark Zuckerberg and his wife Priscilla Chan's pledge to invest $3 billion towards a plan to "cure, prevent or manage all disease within our children's lifetime" is certainly a place to start.
The Chan-Zuckerberg Initiative, the limited liability company into which Zuckerberg and Chan poured all their Facebook shares, announced on Wednesday that it hoped to do the above by the end of the century.
While the couple has frequently flexed their philanthropic credentials, this is the first time they have launched a major science initiative and could be perceived as an example of Chan marking her territory as she has a long-time interest in all things health related having been trained in paediatrics.
But while Chan might be known for her bold philanthropic efforts and grand gestures, far less is known about her private life. Being media shy and fiercely private, the "first lady" of Facebook largely tends to eschew interviews opportunities. However, living in the public domain of Silicone Valley makes it very difficult to maintain complete privacy and on rare occasions we have been offered glimpses into her private life.
Zuckerberg joins the silicon slickers with new $7m super home

Show all 4
She was the first to go to university in her family
Chan was born in Braintree, a leafy suburban New England city in Massachusetts in America but grew up in Quincey, another New England town which is the birthplace of Dunkin' Donuts and the Dropkick Murpheys and is ten miles from Boston.
Chan's parents were ethnic Chinese refugees who fled Vietnam in refugee boats. In turn, she was raised speaking Cantonese and taking on the role of interpreter for her grandparents. "My mum working two jobs throughout my childhood, my grandparents not speaking English … so it was my job to interpret for them," she told The Today Programme in 2014 in one of her most candid interviews to date, admitting that as a child, she "was really uptight".
In 2003, she graduated as class valedictorian, an academic title of success used in the US, from Quincy High School and was voted "class genius" by her classmates. After school, she joined Harvard University where she met Zuckerberg in 2003. The first person to go university in her family, she graduated with a BA in biology in 2007 and also studied Spanish. Wasting no time, she then started teaching science at the private Harker School for a year, before entering the medical school of the University of California in 2008.
She met Zuckerberg in the toilet queue at a frat party
In quintessentially American fashion, Chan met Zuckerberg in line for the bathroom at a frat party in 2003. Talking about their first encounter to The New Yorker in 2010, Chan said: "He was this nerdy guy who was just a little bit out there," and recalled his novelty beer glasses imprinted with a computer programming joke. Unlike the rest of the world, Chan knew Zuckerberg prior to him becoming a billionaire. Perhaps unsurprisingly, Chan was one of the first people to join Facebook on 5 February 2004.
Testimony to Zuckerberg's workaholic nature and Chan's strict meticulousness, Chan reportedly had a "relationship contract" with Zuckerberg at one point which stated: "One date per week, a minimum of a hundred minutes of alone time, not in his apartment and definitely not at Facebook."
Nevertheless, this, of course, changed after they moved in together and later got married. Chan and Zuckerberg married on on 19 May 2012, just a day after Facebook's stock market launch. Anonymous sources who attended the wedding leaked the dinner menu, which comprised of both sushi and Mexican food, and the fact that one of Billie Joe Armstrong from Green Day, one of Chan's favourite bands, had performed. Unusually, the wedding was a surprise for all of the guests, who were duped into believing they were attending a surprise medical school graduation party for Chan.
She had three miscarriages before her daughter was born
The pair now has one daughter Maxima, who is was born in November 2015. In fact, it is her who the latest disease-curing initiative has been dedicated to. "We want to dramatically improve every life in Max's generation and make sure we don't miss a single soul," Chan said upon announcing the news. "We'll be investing in basic science research with the goal of curing disease."
Despite being a deeply private couple, Zuckerberg publicly announced that the pregnancy followed three miscarriages. "It's a lonely experience. Most people don't discuss miscarriages because you worry your problems will distance you or reflect upon you," he wrote in a Facebook post. "So you struggle on your own. We hope that sharing our experience will give more people the same hope we felt and will help more people feel comfortable sharing their stories."
She is said to be protective of her husband
Having given few public appearances, little is known of Chan's exact character but an unnamed person who knew her described her as a quiet yet forceful presence who is protective of her new husband to the New York Times. Despite having an active Facebook presence, it is rare for Chan to be tagged in party snaps.
She is a Buddhist
According to a Zuckerberg post from October 2015, Chan is a Buddhist. Given the lack of interviews she has given, one of the few ways to judge Chan's interests are Facebook. According to the social media site, she is a fan of Taylor Swift, James Taylor, Green Day, Jay Z, Beyonce, Ingrid Michaelson, Red Hot Chilli Peppers, and her favourite books are Pride and Prejudice, Harry Potter andThe House of Spies. Her likes include Bill Gates, Glee's Lea Michelle, Wall Street Journal, Alexander McQueen and National Geographic.
Register for free to continue reading
Registration is a free and easy way to support our truly independent journalism
By registering, you will also enjoy limited access to Premium articles, exclusive newsletters, commenting, and virtual events with our leading journalists
Already have an account? sign in
Register for free to continue reading
Registration is a free and easy way to support our truly independent journalism
By registering, you will also enjoy limited access to Premium articles, exclusive newsletters, commenting, and virtual events with our leading journalists
Already have an account? sign in
Join our new commenting forum
Join thought-provoking conversations, follow other Independent readers and see their replies