Professor Stephen Hawking: Humanity will not survive another 1,000 years if we don't escape our planet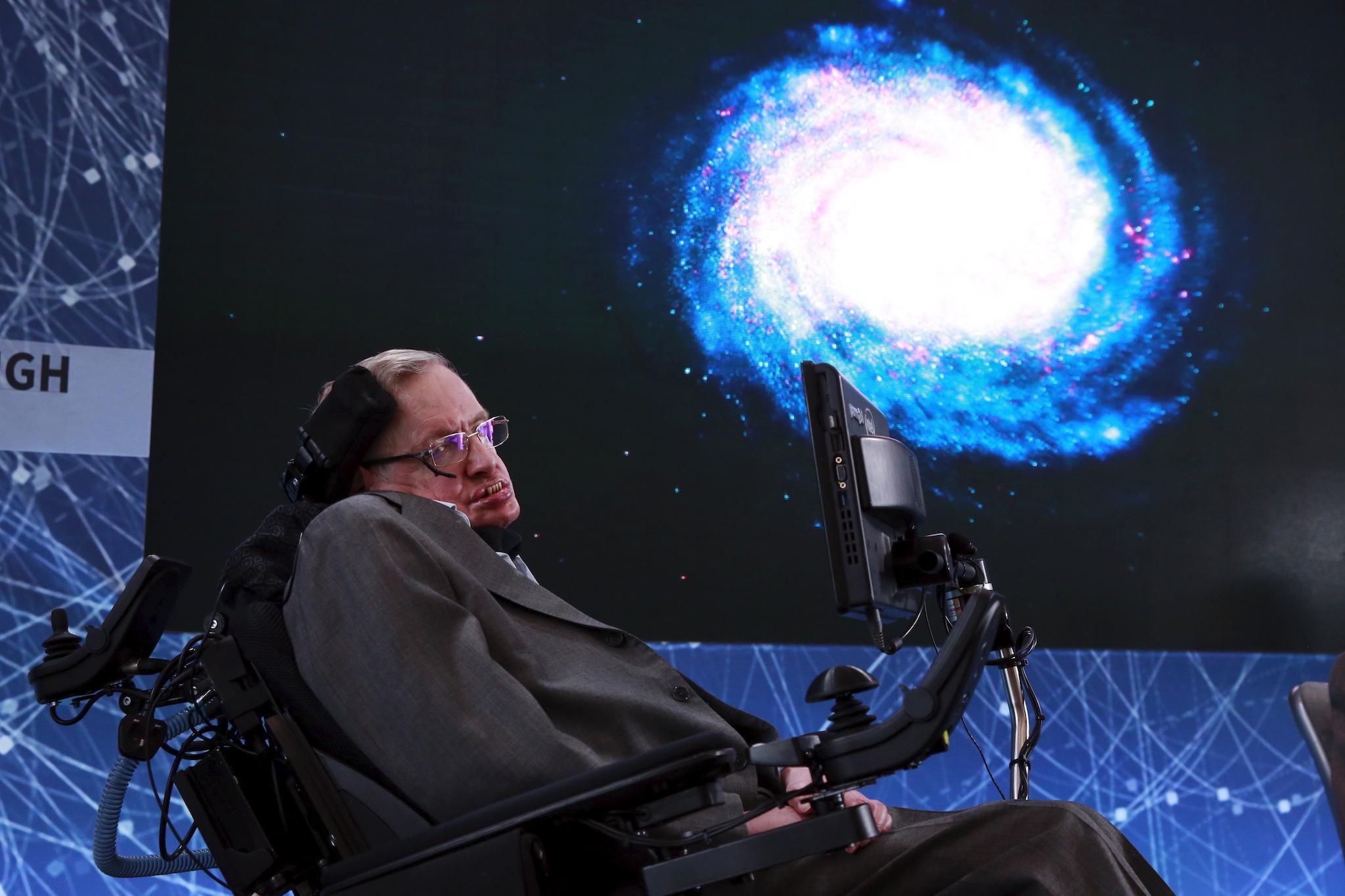 Professor Stephen Hawking has warned humanity will not survive another 1,000 years on Earth unless the human race finds another planet to live on.
The celebrated theoretical physicist and cosmologist painted a grave picture of the future while delivering a lecture on the universe and the origins of human beings at the Oxford Union debating society on Monday.
Professor Hawking, 74, reflected on the understanding of the universe garnered from breakthroughs over the past five decades, describing 2016 as a "glorious time to be alive and doing research into theoretical physics".
Climate change: It's "game over" for planet earth
"Our picture of the universe has changed a great deal in the last 50 years and I am happy if I have made a small contribution," he went on. "The fact that we humans, who are ourselves mere fundamental particles of nature, have been able to come this close to understanding the laws that govern us and the universe is certainly a triumph."
Highlighting "ambitious" experiments that will give an even more precise picture of the universe, he continued: "We will map the position of millions of galaxies with the help of [super] computers like Cosmos. We will better understand our place in the universe.
"Perhaps one day we will be able to use gravitational waves to look right back into the heart of the Big Bang.
People news in pictures
Show all 18
"But we must also continue to go into space for the future of humanity.
"I don't think we will survive another 1,000 years without escaping beyond our fragile planet."
Prof Hawking's predictions for humanity have been bleak in recent months. In January, he cautioned developments in science and technology are producing "new ways things can go wrong". He also estimated self-sustaining human colonies on Mars would not be constructed for another 100 years, meaning the human race must be "very careful" in the time before then.
Prof Hawking advised a deeply polarised Britain that "just like children, we will have to learn to share" as we face "perilous times" in an essay criticising the attitudes towards wealth that precipitated Brexit.
After such a stark warning, Prof Hawking finished with a more galvanising message encouraging students to explore the mysteries of the universe not yet solved.
"Remember to look up at the stars and not down at your feet. Try to make sense of what you see, wonder about what makes the universe exist. Be curious. However difficult life may seem, there is always something you can do and succeed at. It matters that you don't just give up."
Join our commenting forum
Join thought-provoking conversations, follow other Independent readers and see their replies