Aditi Chauhan profile: The first Indian woman to play in English league football
'I don't want to stop playing football. It doesn't matter where I go – I just want to play football'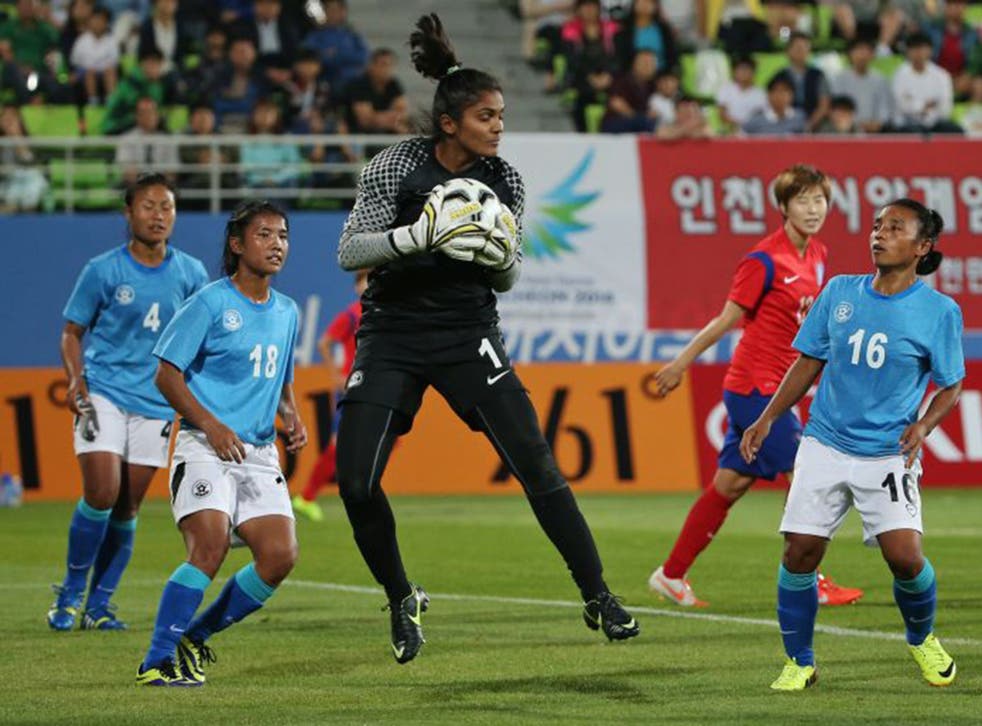 In a league of her own?
This summer Aditi Chauhan became the first Indian woman to play in English league football when she signed to West Ham, making the transformation from Loughborough University student to international sportswoman.
What's the catch?
Now it is not clear whether Ms Chauhan, 23, will even be able to complete her first season with the Hammers. Her student visa is about to expire and FA league policies prohibit third-tier English women's league clubs from paying their players or sponsoring their visas.
How long has she been playing for?
Since she was a teenager. ""My dad wanted me to take up an individual sport if I was going to have a sporting career, but I'd fallen in love with game by then," Ms Chauhan told The Telegraph. "Later when he saw me play and saw my achievements, he was extremely supportive."
But now the gloves are off?
"There's nothing to do but laugh at it," said Ms Chauhan, who was recently awarded the Asian woman footballer award at Wembley. "It's just ridiculous and stupid," she added, pointing out that if a male player in her position the situation would most likely be swiftly resolved.
How so?
"The men's clubs have more money and they can afford to sponsor visas," she noted. "I don't think they have problems like this, but for women footballers it's just a bit more difficult. I've never heard of a male footballer in my situation. The rules are the same for both [genders], but because financially it might be a bigger issue for women's clubs… [They] aren't exactly very rich. Financially it can be a burden for them."
What are her chances of remaining in the UK?
Ms Chauhan is keeping her fingers crossed West Ham will be able to arrange an exceptional talent or a temporary worker visa for her. But if that doesn't happen, she won't be hanging up her boots, and is determined to continue playing elsewhere. "I don't want to stop playing football. It doesn't matter where I go – I just want to play football," she insisted.
Join our new commenting forum
Join thought-provoking conversations, follow other Independent readers and see their replies