Agyness Deyn: 'I'm a very private person. That's just the way I roll'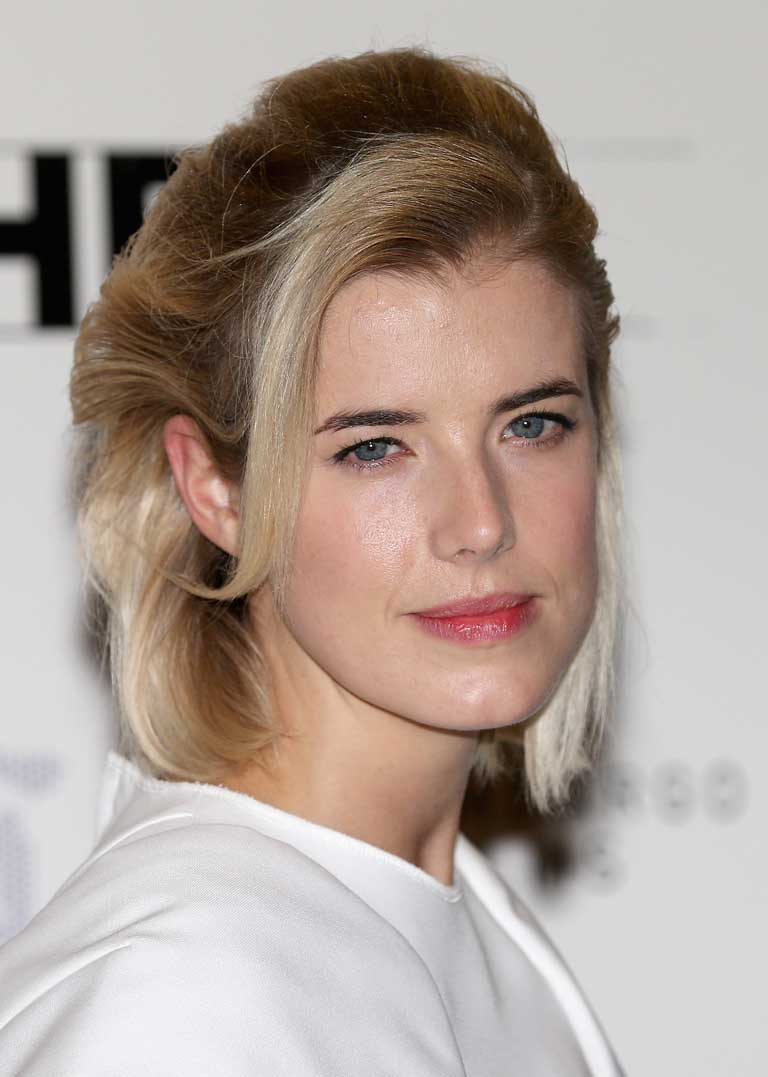 You should always seek hidden depths My new film, Pusher, has drugs in it, guns, girls. It could have gone a completely different way, but it's actually a beautiful, vibrant movie, and my character, [the heroin-addicted stripper] Flo, is lovable, vulnerable – an angel. I had to immerse myself in the character. I worked with this amazing girl from the London strip scene as research. She taught me to be a dancer and gave me the reality that I needed for Flo to be empathetic.
I didn't really know what I wanted to do when I was a girl but it was clear that something was stewing. I was very sporty – I swam competitively – and I loved music, the arts, having a creative outlet. And then I got spotted [by a modelling agency], and I've had this great chunk of time – 10 years – to find out what I really wanted to do, which is to act.
I enjoyed modelling Oh god, I loved it. Being 18 years old, from Manchester, and suddenly having this new world to explore – being able to travel, meet all these different people, and immerse myself in all these different cultures – was just so much fun.
It's great to branch out I suppose I have stopped modelling officially. I've not done any for a good long while now. I think it was about four years ago when my feelings were changing towards the industry. I didn't hate it, but I was yearning to do something different. I was on a gradient. It was a gradual thing.
It is so inspiring when you come across a woman who is very strong and dedicated and is amazing at what they do. That's how I feel about Meryl Streep. You watch her, and you can't help but notice all of that about her. She's so influential.
I've learnt on the job I've never had formal drama-school training, I've just picked things up as I've gone along. When I did a play earlier this year [the dinner-party comedy The Leisure Society, in the West End] it was nerve-racking, but also incredibly exciting. And doing it gave me the confidence to make a choice, commit to it, and do it. I've more balls now because of it.
I always keep my cards close to my chest I live in Los Angeles these days, and I'm a very private person. That's just the way I roll. My husband [the actor Giovanni Ribisi, whom she married in June in a secret ceremony] is as well. We don't socialise on that [celebrity] level, but in terms of recognition, it does feel really nice when a young girl tells me that I've inspired her in some way.
It's best to expect nothing I want to work hard, and I don't expect to be given anything because I've had success in a different field. I'm doing this just like everybody else. I just want to keep on working and creating.
Agyness Deyn, 29, is a model-turned- actress. She made her big-screen debut in 2010's 'Clash of the Titans'. Her latest film, 'Pusher' (18), is in cinemas now
Join our commenting forum
Join thought-provoking conversations, follow other Independent readers and see their replies